BarkBox is, literally, for the dogs. Their goal is to make dogs happy. BarkBoxes contain all-natural treats and other the coolest pup products in each box - things you can't find at the typical big-box pet store. Each monthly box contains a combination of 4-6 treats, toys, and hygiene products that have been hand selected and approved by Scout, head product tester for BarkBox. (website)
The theme for this February is
Happy Lunar New Year
! Full of fun toys and treats to celebrate the Chinese New Year, we were very pleased with the selection. This is the medium box.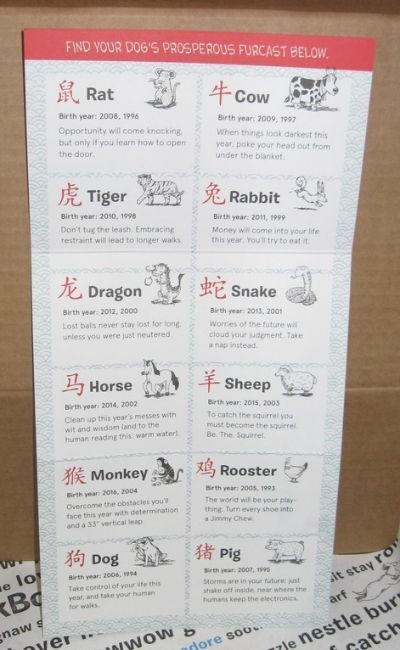 BarkBox no longer lists every item in the box, which I miss. Because they're celebrating the Lunar New Year, this month's card lists the different animal signs. Since we don't know what year Waffles was born, we're not sure what sign she'd be. Which animal is the most stubborn? ha!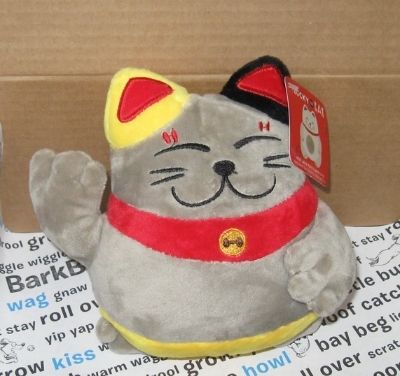 Lucky the Cat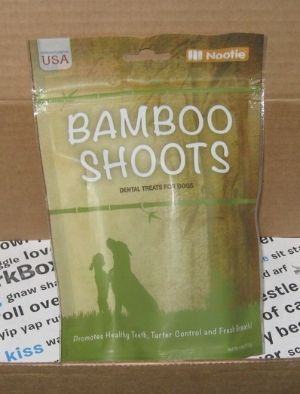 Bamboo Shoots dental treats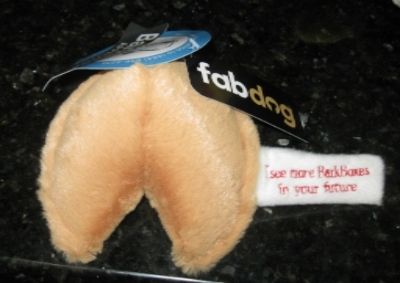 Fortune Cookie plush toy. Love the fortune, and there are lucky numbers on the back!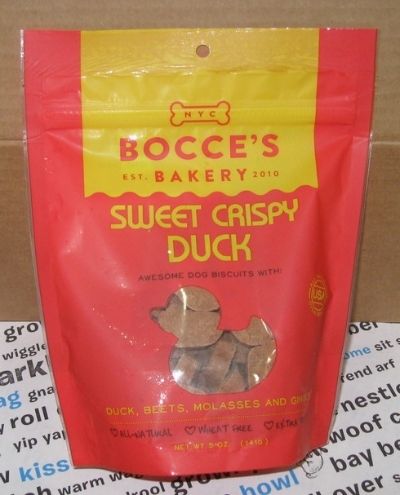 Sweet Crispy Duck biscuits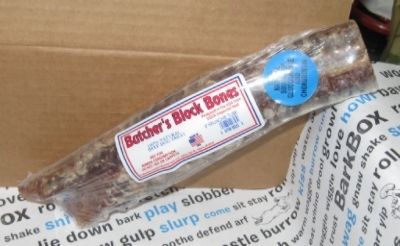 Trachea, this month's featured product
We're very happy with this month's box, as Waffles loves plush toys that make noise! I'm not sure about giving her the trachea as there's a warning not to use on carpet, so it's probably really messy. We do like the other treats though, so yay!
***