The July BarkBox theme is Flea Circus and all of the items have to do with the circus in one way or the other. Waffles was pleased with her box!
BarkBox is, literally, for the dogs. Their goal is to make dogs happy. BarkBoxes contain all-natural treats and other the coolest pup products in each box - things you can't find at the typical big-box pet store. Each monthly box contains a combination of 4-6 treats, toys, and hygiene products that have been hand selected and approved by Scout, head product tester for BarkBox. (website)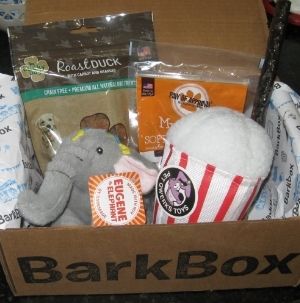 July goodies!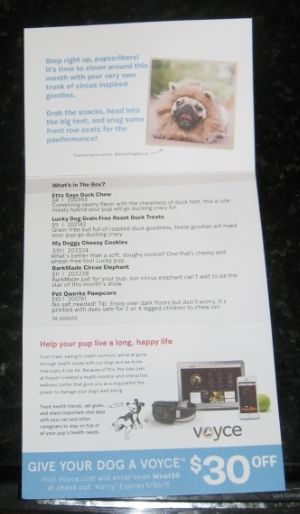 The info card. A large fold-out card this month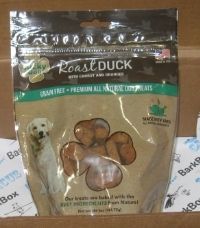 Lucky Dog Grain-Free Roast Duck Treats
We haven't tried these yet, but they look to be a good size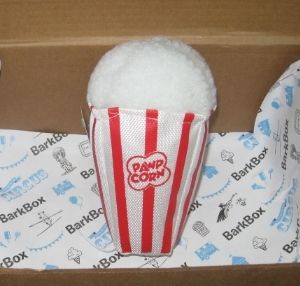 Pet Qwerks Pawpcorn plush toy
I put this toy in reserve so Waffles has another new toy towards the end of the month, so she hasn't played with this one yet. Seems to be a crinkly toy instead of a squeaky one so not sure how Waffles will like this one. We'll see.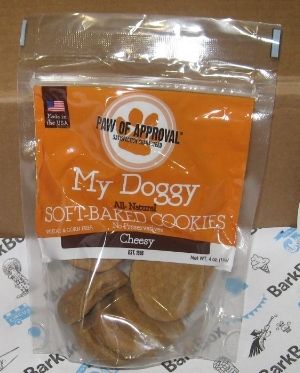 My Doggy Cheesy Cookies
Not too soft, not too hard, Waffles loves these cookies!

Etta Says Duck Chew
Waffles loves the Etta Says chews, but I cut this one in half because it's so big!
BarkMade Circus Elephant
A squeaky plush toy! Waffles loves squeaky plush toys!
She loves her squeaky toys!
Do you get BarkBox for your dog? Would love to hear what they received this month!