I was warned not to name them.
That naming the kittens would make it harder for me to give them up.
But how could I not name them? What, I was supposed to call them "hey you" the entire time they were here?
Actually, I wish I had had more time before naming them so I could get to know their personalities better, but the shelter called me for names the Monday after I brought them home. She was updating their records and needed names.
So may I present the foster kitties:
Buster, the only boy in the bunch. He's quickly turning into a lapcat and loves to snuggle! I think he's adorable and will have no trouble finding his furever home!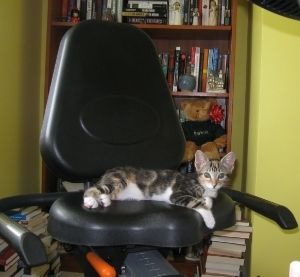 This is Houdini. She managed to escape the cage several times the first few days and has a tendency to disappear when it's time to go back into the cage at night. She's a clever one!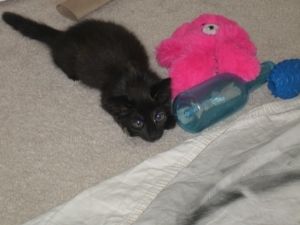 This is Tortellini. She loves to play with toys, but also loves to snuggle. This girl plays and she plays hard! She always makes me laugh with her silly antics!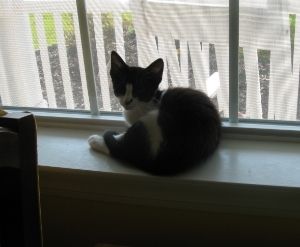 Katniss, the fearless one. She was the first one out of the carrier when I brought the kittens home and loves to explore! She's developing lapcat tendencies along with Buster, but still loves to explore!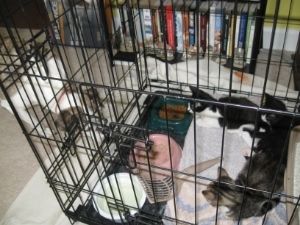 My dog Waffles, saying hello to the kitties.
Still getting to know the kittens, but they're so much fun and so full of love! Will be hard to say goodbye to these cuties, but know they'll have no trouble finding their forever homes.