Birchbox
is a monthly beauty subscription where you receive a mix of beauty products (samples and full size). At only $10 per month, it's one of my favorite beauty boxes and a great deal!
My box was Adventure is a State of Mind.
It was hard to get the graduated color of the cover, which fades from purple to pink.
Love Birchboxe's beautiful boxes this year!
The info card
My June goodies!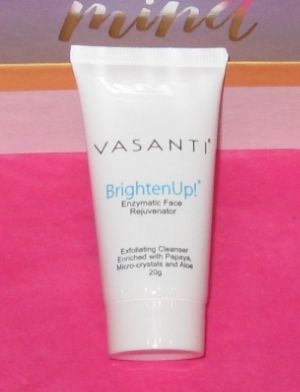 Vasanti BrightenUp! Enzymatic Face Rejuvenator
This customer fave face scrub mimics the effects of microdermabrasion for glowing, smooth skin.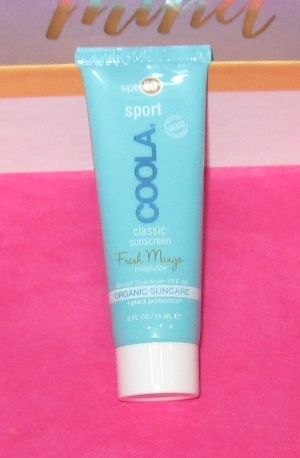 COOLA SPF Sport sunscreen in Mango
Sweat-proof, water resistant sunscreen made with organic botanicals (and a fun, fruity scent).
Pura Vida Lace Headband
Bonus item: We've added in this Pura Vida headband to add polish to any style.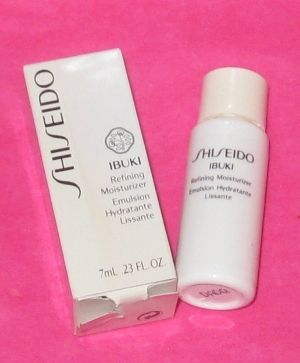 Shiseido Ibuki Refining Moisturizer
Deeply hydrates skin while reducing the appearance of blemishes and pores and evening out skin tone.
Coastal Scents Revealed 3 Eyeshadow Quad
Versatile range of satiny-smooth shadows in wear-with-anything hues.
Birchbox had a special where you could sign up for your first box for only one dollar, so I decided to get a second box for June. Not impressed with the selection, so will cancel this and go back to only one box per month. I have enough sunscreen and eyeshadow to last a lifetime and don't wear headbands. Very disappointed with the samples, but love the box they came in!