Wednesday, February 25, 2015
Friday, February 20, 2015
BarkBox is, literally, for the dogs. Their goal is to make dogs happy. BarkBoxes contain all-natural treats and other the coolest pup products in each box - things you can't find at the typical big-box pet store. Each monthly box contains a combination of 4-6 treats, toys, and hygiene products that have been hand selected and approved by Scout, head product tester for BarkBox. (website)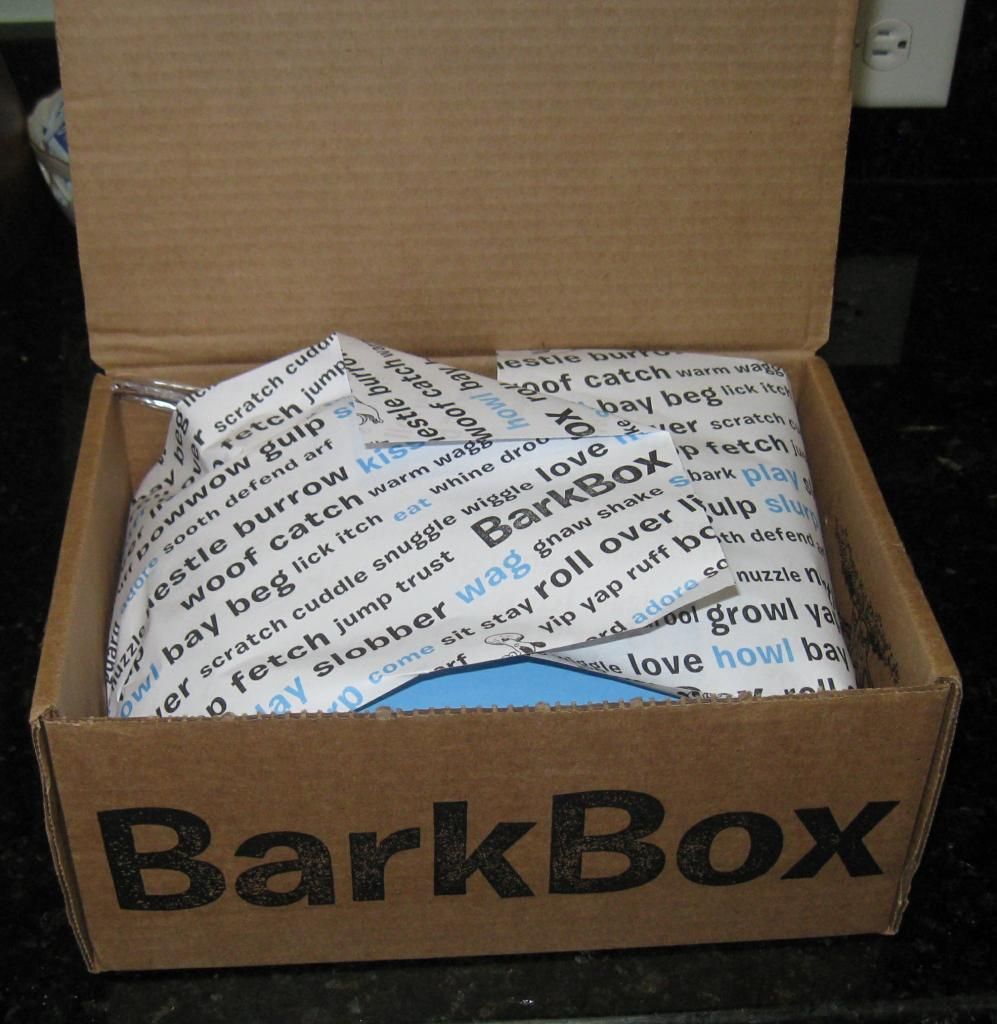 The theme for the February box is Mardi Gras, and it has everything you'll need for a furtastic Mardi Gras pawty! (puns courtesy of BarkBox) We get the medium size box, but it's available in several different sizes. Some of the toys are a little big for her, but I figure better too big than too small where she could accidentally choke on something.
The info card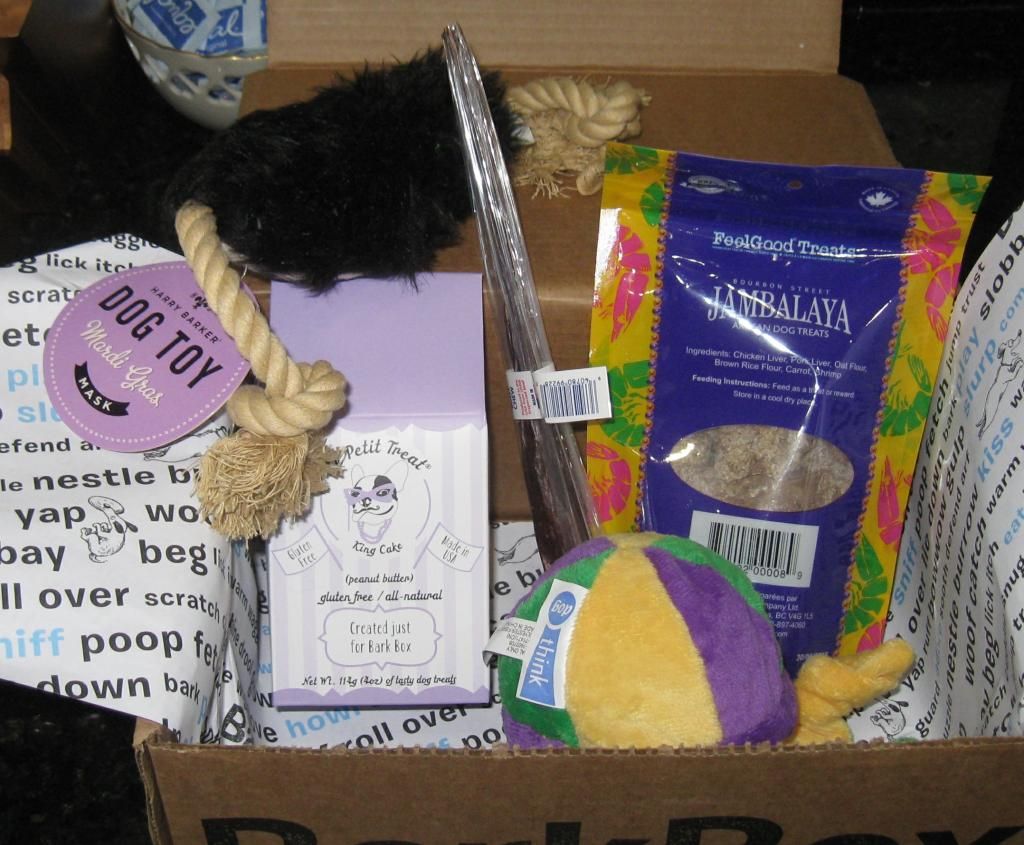 First look at February's goodies!
Harry Barker Stuffed Mardi Gras Mask with Rope
Waffles loves Harry Barker toys, so we were excited to see this! Not only does it have a rope, but it squeaks too! Two of our favorite things!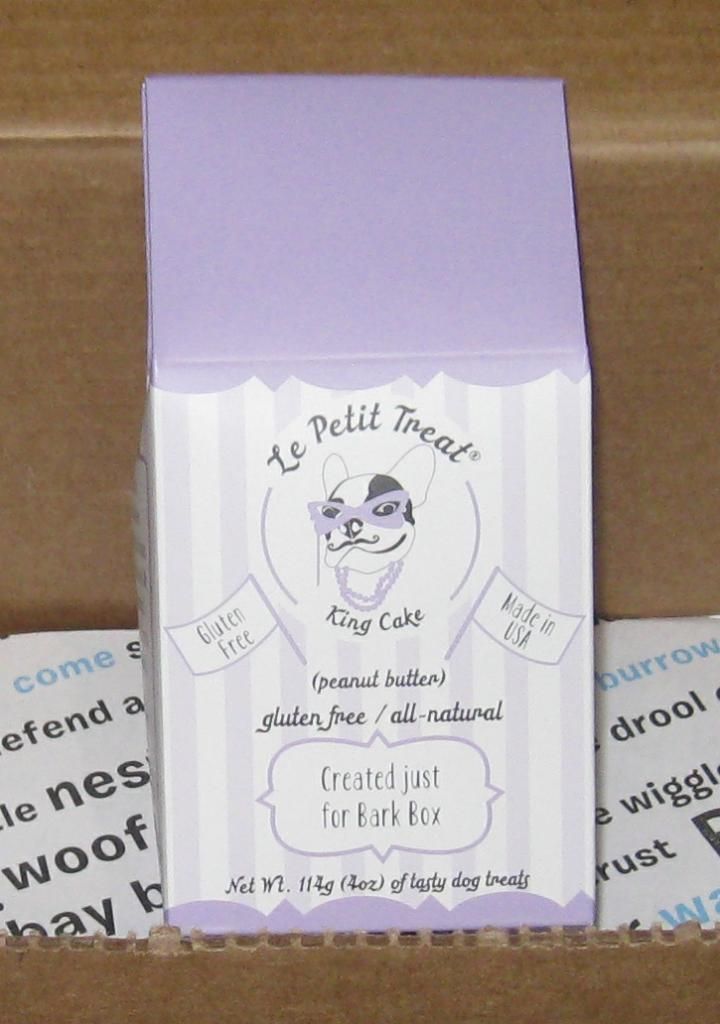 Le Petit Treat King Cake Biscuit
These are heart shaped cookies, about the size of a half dollar. Waffles loves them!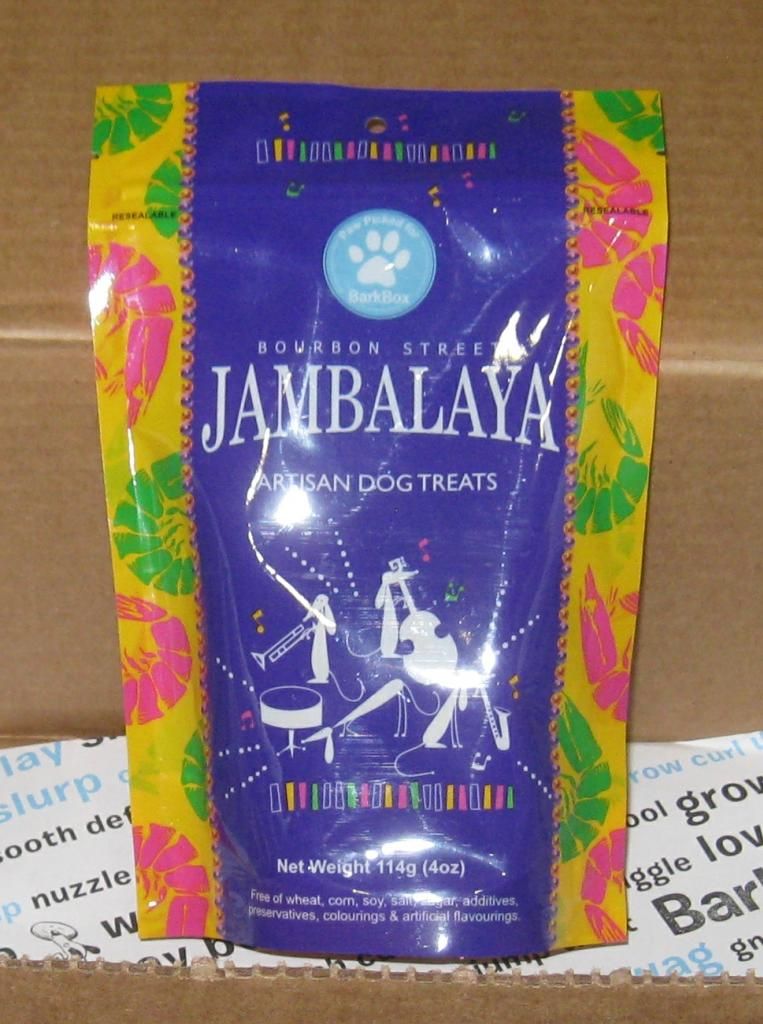 Feel Good Treat Company Cajun Jambalaya
Haven't tried these yet, but they look good!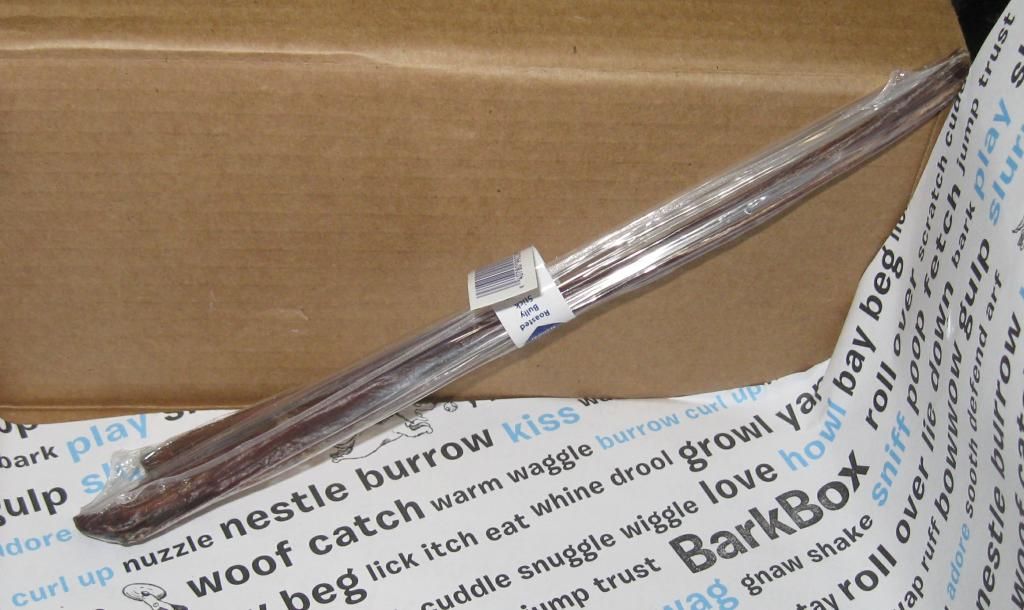 Butcher's Block Bully Stick
Waffles loves, loves, LOVES bully sticks, so we were thrilled when we saw this in her box! It's pretty big, so I'm going to cut it in half for her.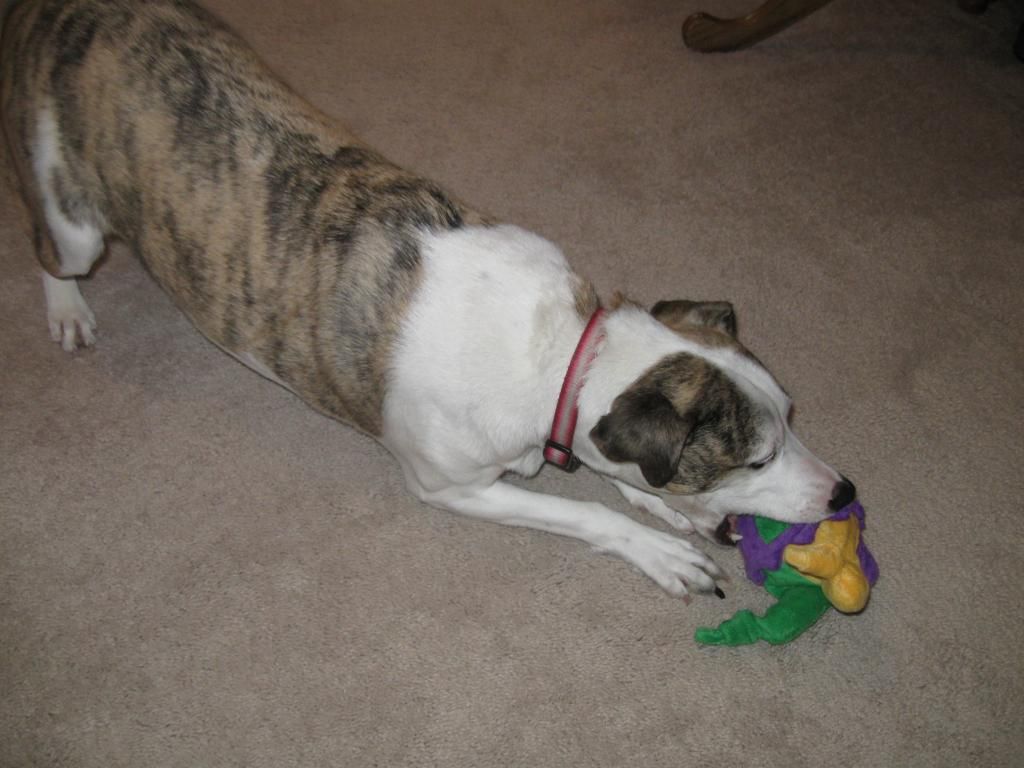 Delca Jester Ball
This is the hit of the box, as Waffles loves this toy! It's a little awkward to carry, so she winds up playing fetch with herself whenever she drops it. And there's a huge squeaking ball! I love this, as I don't see how she'll break the squeaker since it's so big. A huge favorite!
Very happy with this month's selections! In fact, it's our favorite box this year!
Did you get a BarkBox this month? Would love to see what you got!
About Me
I'm a Jersey Girl who relocated to the Carolina Coast; on a quest for a decent diner, fresh bagels, and the perfect slice!
View my complete profile

My Book Blog
Archive

My Blog Roll