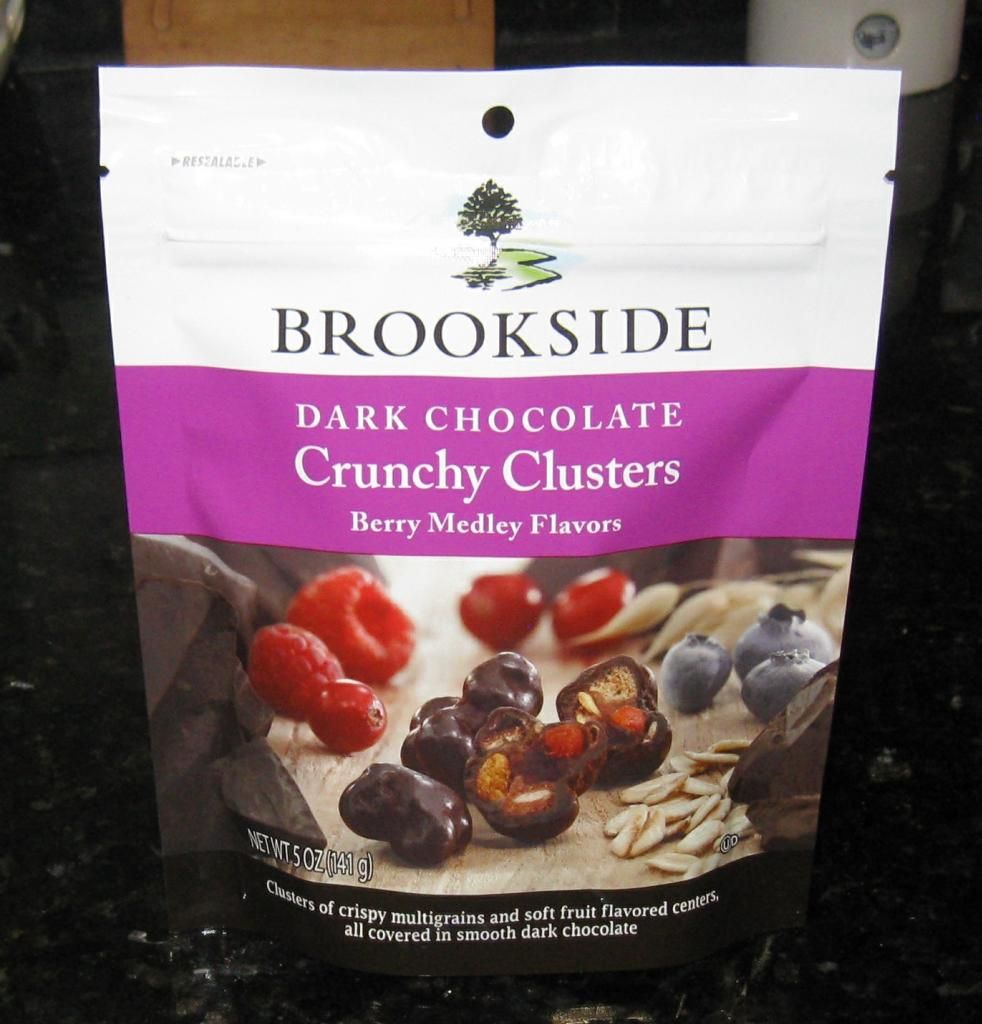 Smooth dark chocolate, multi-grain clusters and alluring, fruit flavors create an enticingly delicious taste experience. Its unexpected crunch and texture like you've never experienced before.
I received a small bag of Brookside Dark Chocolate Crunchy Clusters from Crowdtap for review. Once I opened the bag, the candy didn't last long! The dark chocolate was a big hit, as most of the chocolate we eat in our house is milk chocolate. It has a nice bite to it, so we'll definitely try other dark chocolate down the road!
These have a nice crunch, but aren't hard like granola. One of my family members said they reminded him of Raisinettes, probably because of the fruit center. The cluster range in size from tiny to slightly larger, and are definitely addictive! I can see buying these again, as they're SO good!


About Brookside Chocolate:
Brookside Farms was founded in 1954 in British Columbia's Fraser Valley. In the late 1960s, Brookside began its evolution to a confectionary company. Over the next several years, Brookside artisans worked to craft the finest chocolate recipes, using old world traditions. In doing so, they developed a patented technology to create soft fruit flavored centers covered in smooth dark chocolate. Brookside soft sweetened centers dipped in luscious dark chocolate provide an intriguing texture and exotic taste. Try them in Açai and Blueberry flavors, Pomegranate and Fruit flavors, and Goji and Raspberry flavors.