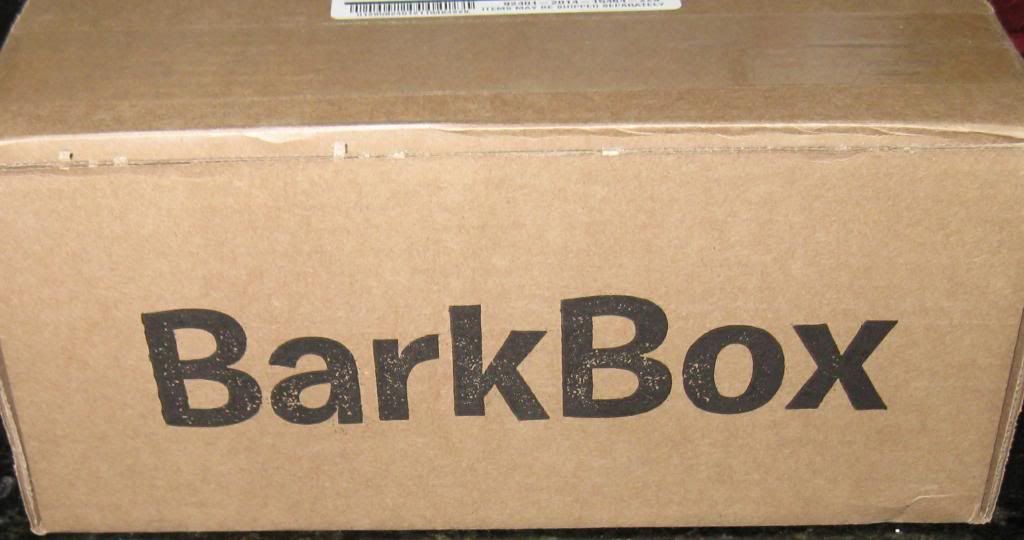 BarkBox is, literally, for the dogs. Their goal is to make dogs happy. BarkBoxes contain all-natural treats and other the coolest pup products in each box - things you can't find at the typical big-box pet store. Each monthly box contains a combination of 4-6 treats, toys, and hygiene products that have been hand selected and approved by Scout, head product tester for BarkBox. (website)
First look at our January goodies! The boxes are available for small, medium, and large dogs. We get the medium box.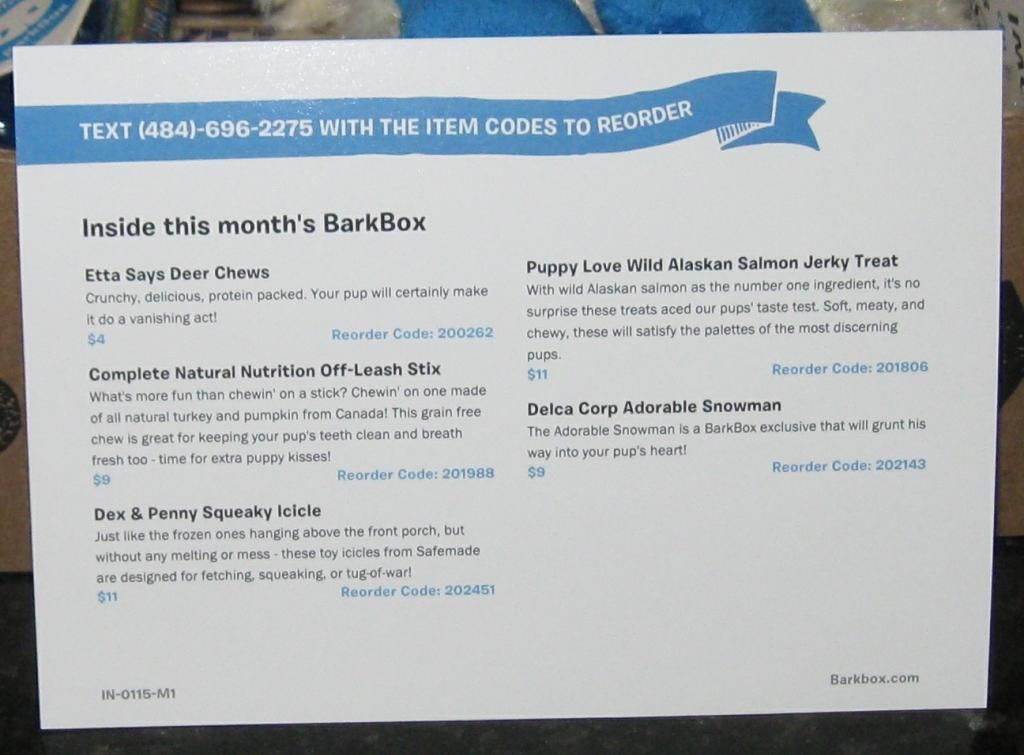 The info card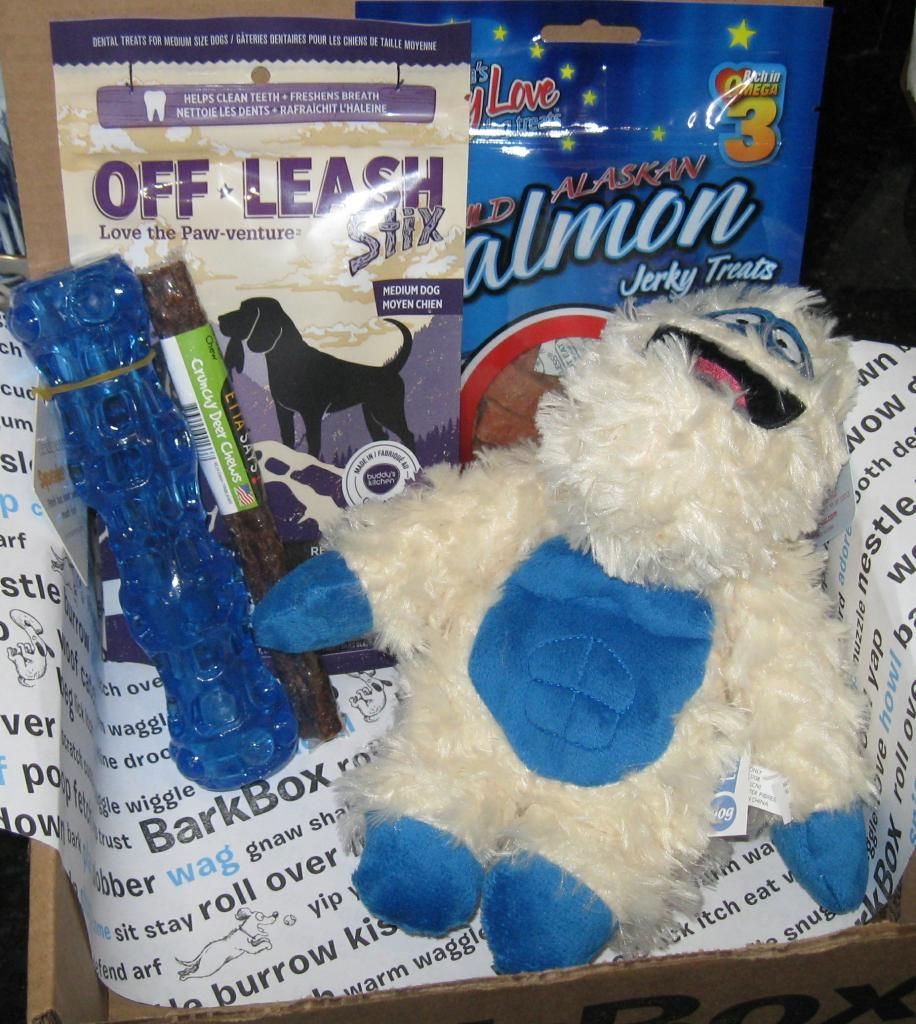 The goodies! The theme this month is "Ice Age!"
Your pup gets to unleash their inner snow dog with this month's Ice Age box. They're about to enter an exciting adventure filled with snow, avalanches, and wooly mammoths.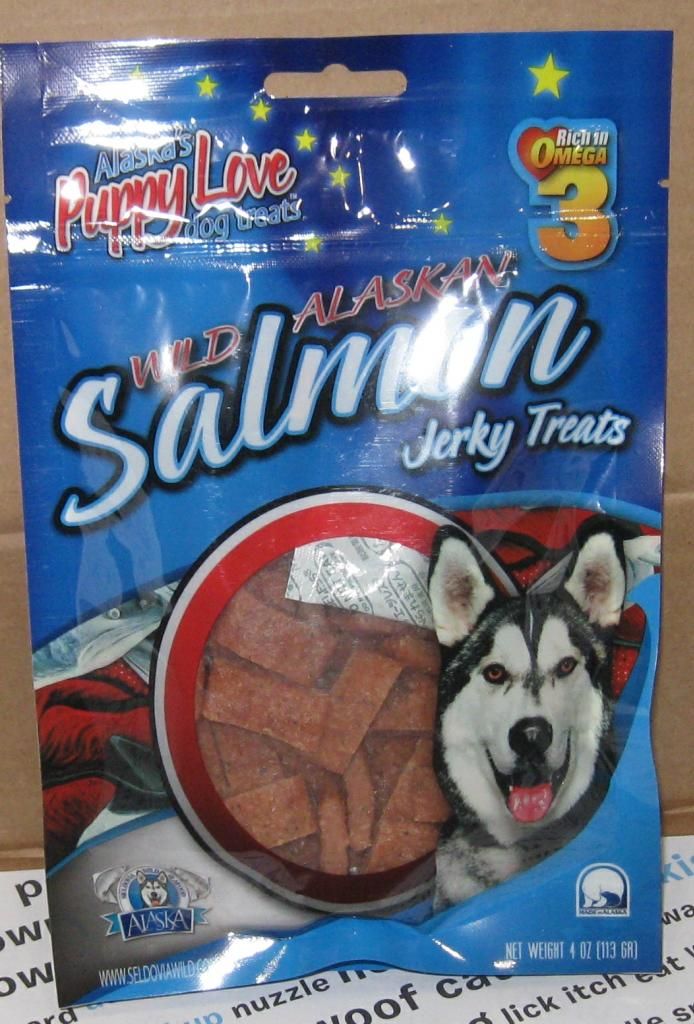 Puppy Love Wild Alaskan Salmon jerky treat ($11)
Waffles loves salmon treats, so these were a big hit! Not a bad size either, as some of the treats we get are teeny tiny. These are bite-size, so great for rewards!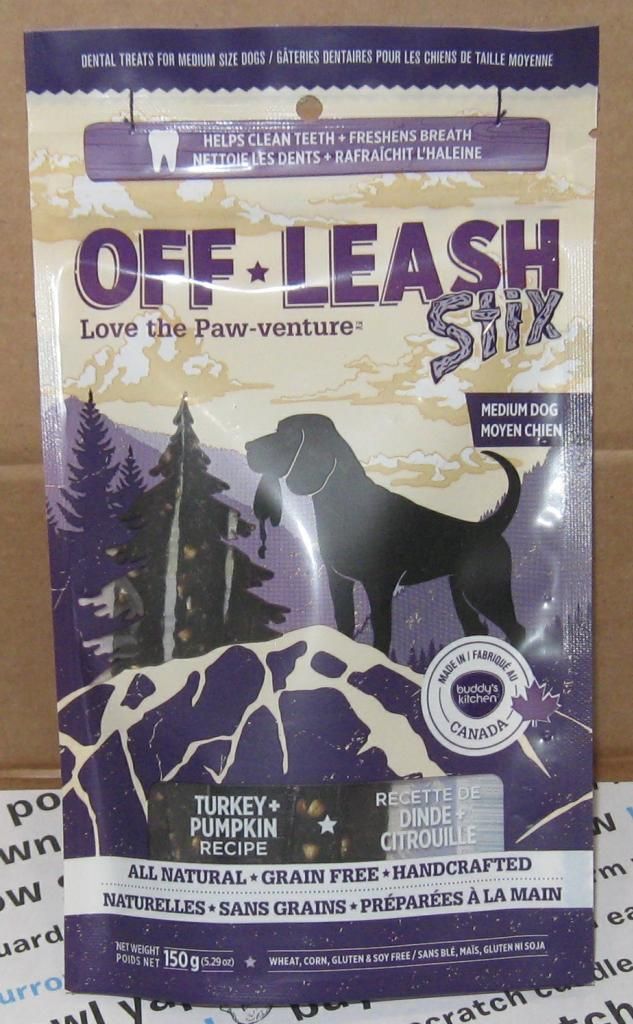 Complete Natural Nutrition Off-Leash Stix ($9)
These are larger treats, about the size of Pup-Peroni sticks. We still have some older treats to get through so haven't tried these yet.

Etta Says Deer Chews ($4)
Waffles' absolute favorite chews! She loves Etta Says chews and goes nuts for them! Love receiving these in our box!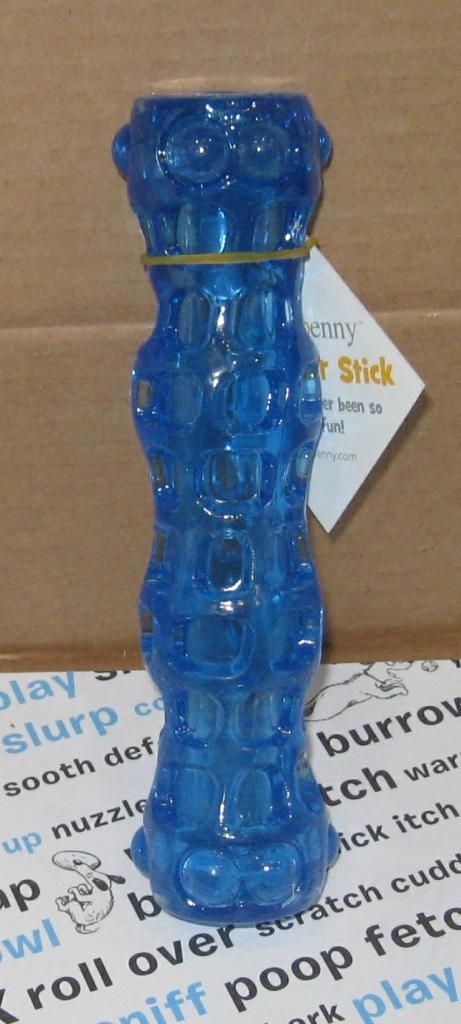 Dex & Penny Squeaky Icicle ($11)
While Waffles loves squeaky toys, she's developed an aversion to rubber toys for some reason and doesn't want anything to do with them. I'm going to contact BarkBox to see if we can exchange this for something else. If not, I'll add it to our donation box for the shelter. Disappointing.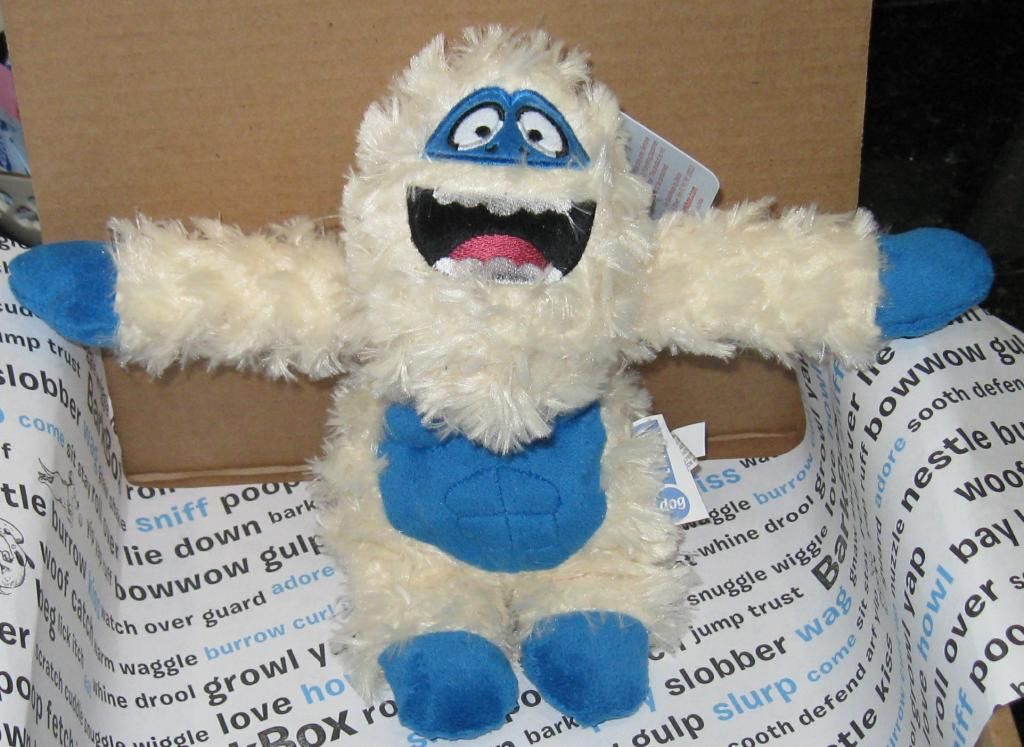 Deica Corp Adorable Snowman ($9)
This toy was the star of the box! I think he's adorable and Waffles fell in love with him immediately! Of course, she killed the squeaker within a couple of hours and then tried to eviscerate him. As much as she loves making a toy squeak, she loves removing the squeaker even more. I usually wind up removing it for her, then duct taping the toy so she can keep playing with it.
The total of this box came to $44, well worth the subscription! Aside from the one toy she didn't like, the box was a big hit! Do you get BarkBox for your furbabies? If so, I'd love to see what you got this month!