I was introduced to
K.Bell Socks
in one of my subscription boxes and fell in love with their fun designs! Recently I received an email advertising
grab bags
of assorted socks, so I couldn't resist ordering a couple. I ordered two bags at $20 each in order to qualify for free shipping, then used a 40% off coupon. Score!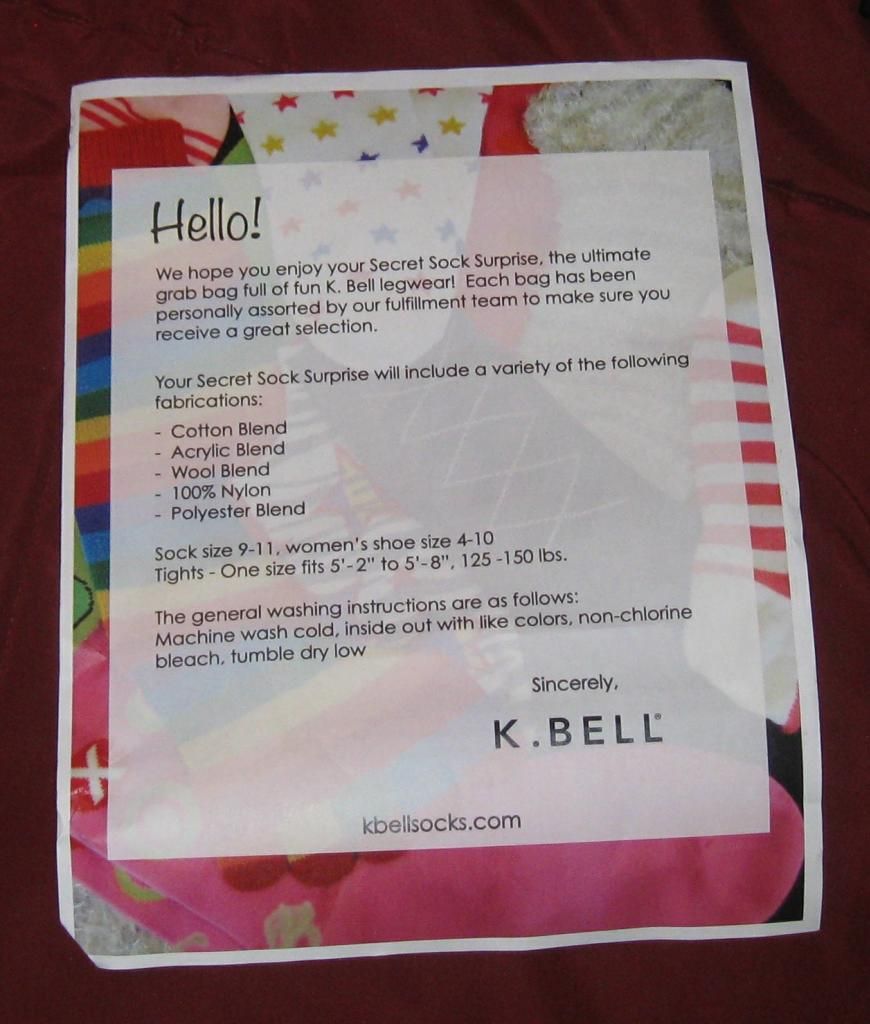 the welcoming info card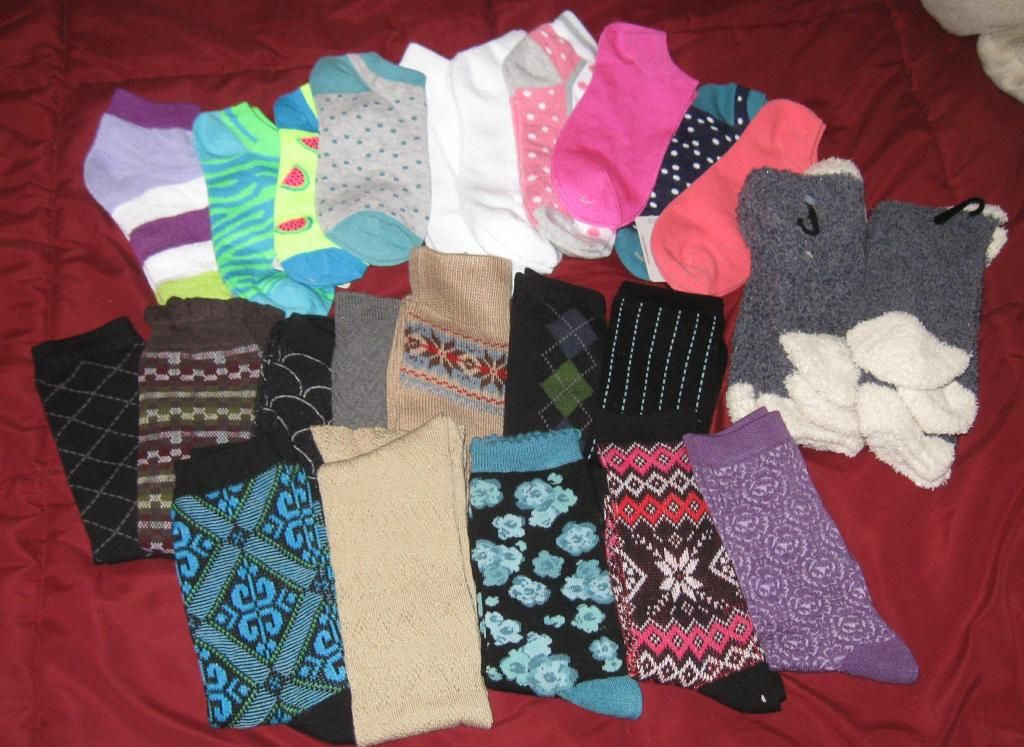 My two grab bags full of awesome socks and footies! Only two duplicates, which isn't bad at all. Love almost all of the designs I received, and am now set for socks for the rest of the year!