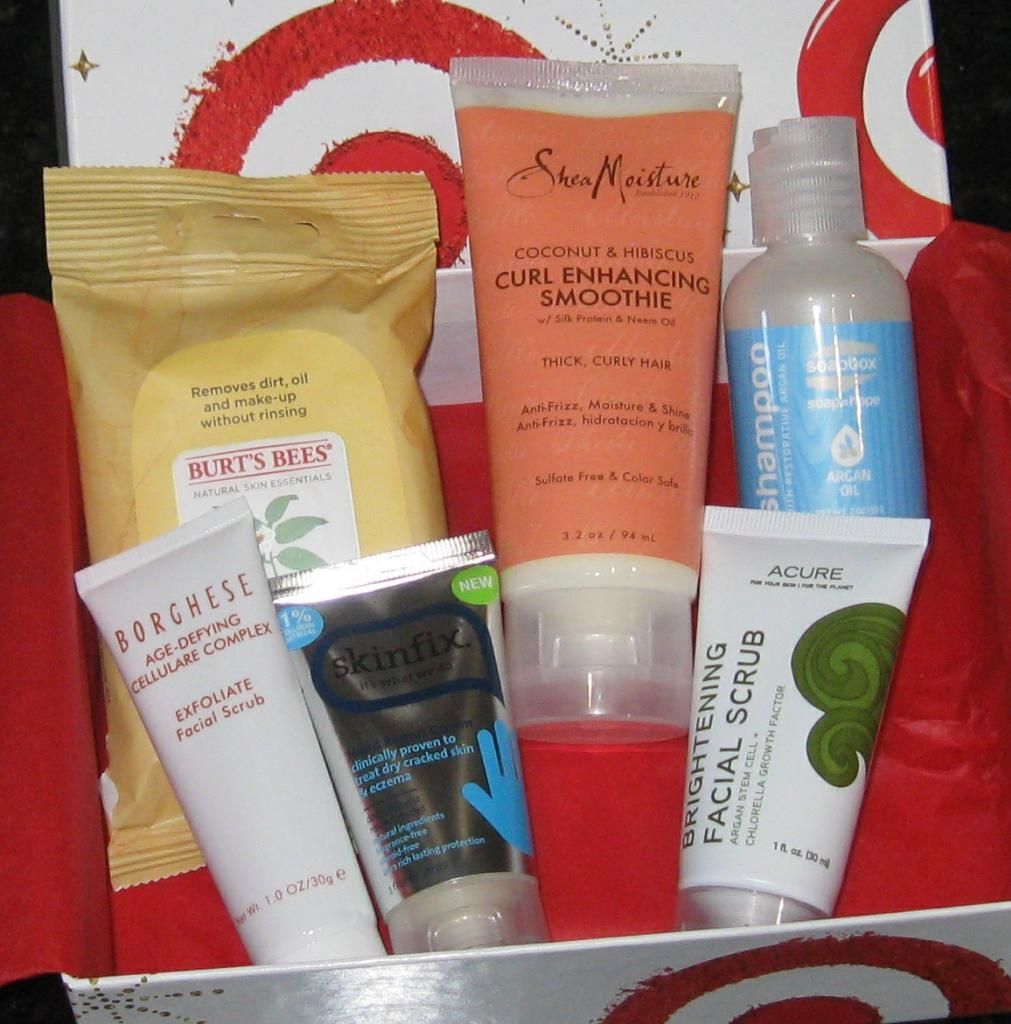 Target offers occasional beauty boxes on their website. The most recent offering had several different choices and, after much inner debate, I picked the $5 Naturals box. What's nice about this box is that you know what's included before you place your order. Not as much fun as a mystery box, but sometimes it's nice to know what you're getting into.
The items in this box:
Burt's Bees facial cleansing towelette 10pk
SheaMoisture Coconut & Hibiscus curl enhancing smoothie 3.2 oz
SoapBox Argan shampoo 2 oz
Acure brightening facial scrub 1 oz
Skinfix hand repair cream 1 oz
Borghese exfoliate facial scrub 1 oz
None of these products really wowed me, but figured the Acure and Borghese samples were well worth the $5 cost all on their own.