The PopSugar Must Have Box has always been hit or miss for me and I'll either love it or hate it, no in-between. Because it's on the expensive side, I usually resist. But then came another irresistible promotion and I caved. Not impressed with this box, so I may have made a mistake.
First look at my November goodies!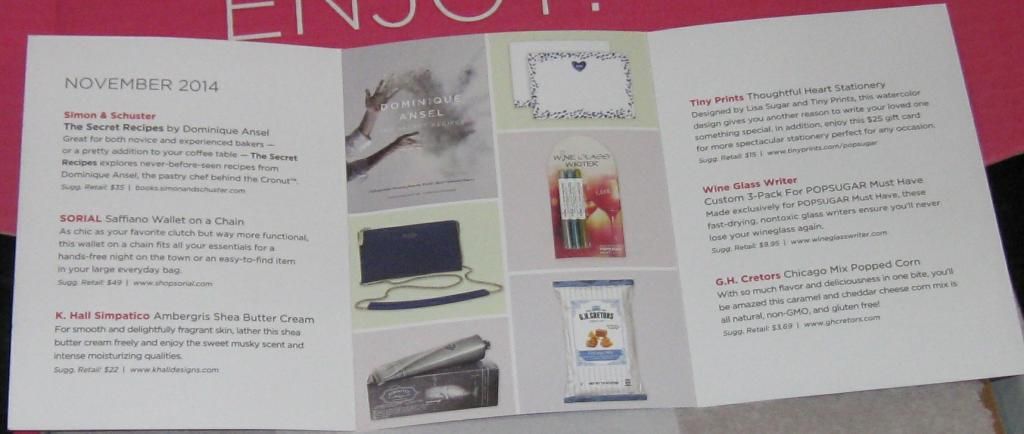 The info card
The Secret Recipes by Dominique Ansel
This seems like an odd choice, as most of the recipes are a little advanced for the novice baker. I know that they say it's for both advanced and novices, but I wish they had gone with another, more basic cookbook.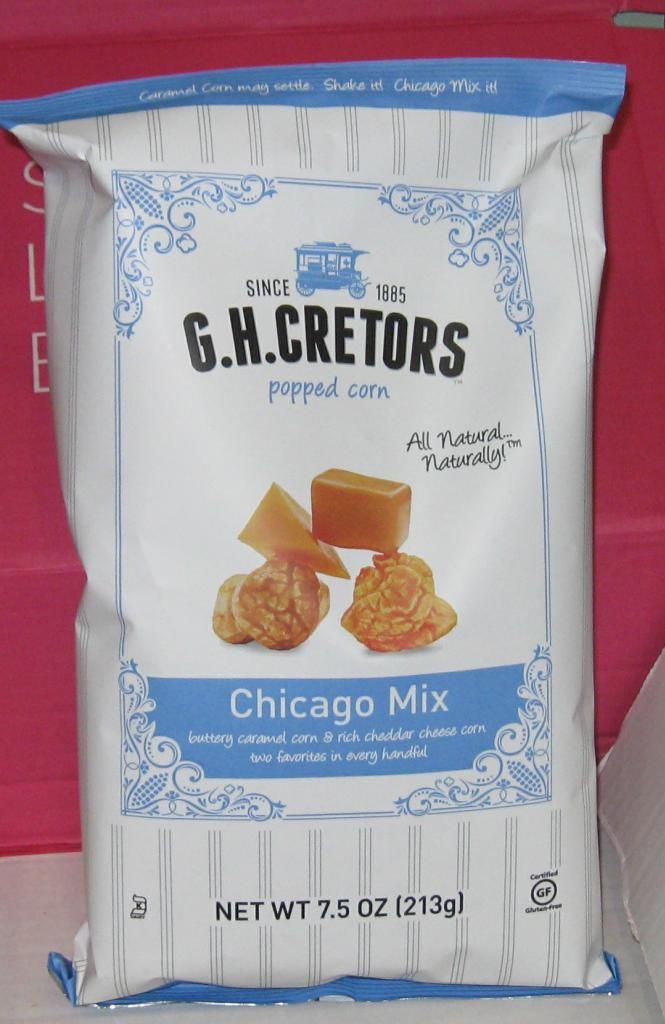 G.H. Cretors Chicago Mix Popped Corn
This is actually pretty good! A mix of caramel and cheese popcorn, it's nice and light and very tasty!
Wine Glass Writer
I'm not sure how practical these are, which makes it another odd choice for them to include. I know I won't be using them to write on any glasses, but maybe I could use them for holiday messages or designs on my windows?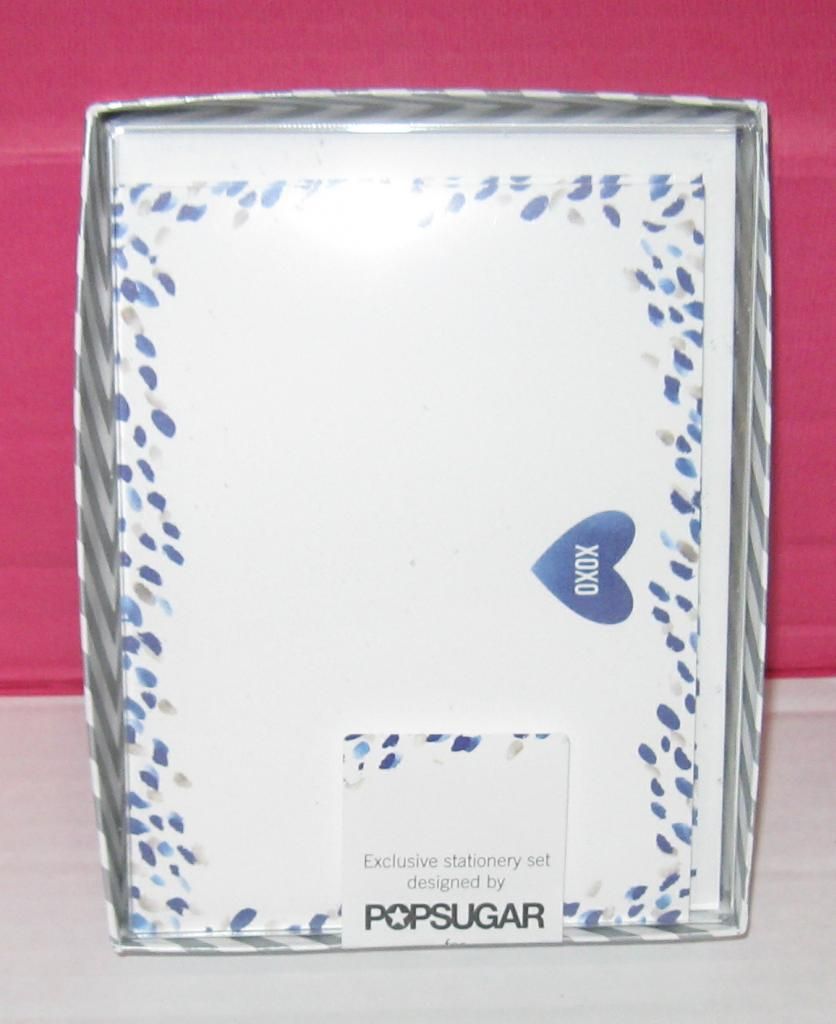 Tiny Prints Thoughtful Heart Stationery
I would have loved these if they were notecards, but they're just a single card. Not a lot of room to write, but guess you could jot down a quick note to someone. Close, but no cigar PSMH!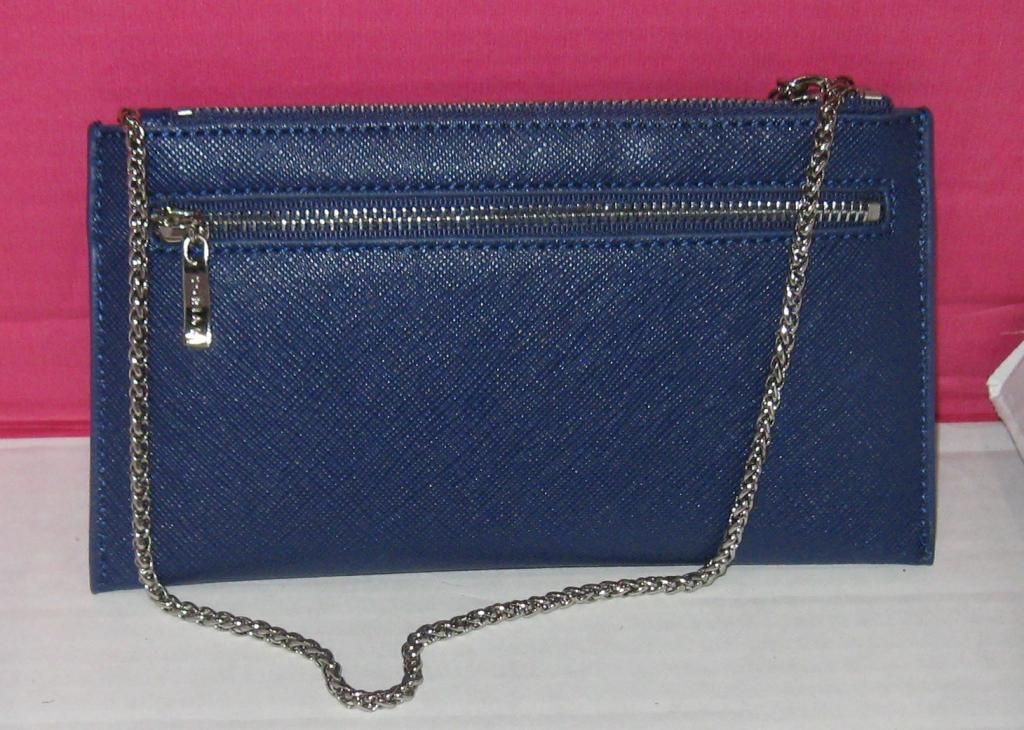 Sorial Saffiano wallet on a chain
I'm a big purse girl and have no use for this little thing. Will try to sell or trade it.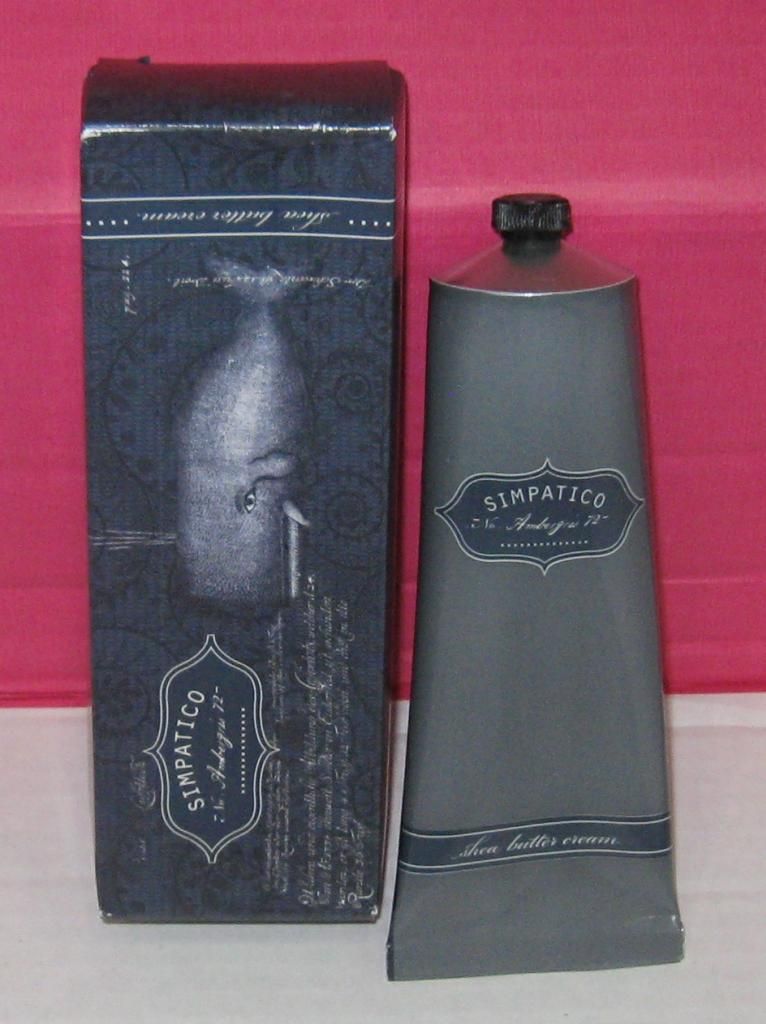 K. Hall Simpatio Ambergris butter cream
This seems like a nice lotion, but I already have enough creams and lotions to last a few lifetimes! Enough with the hand lotions already!
Overall, I'm not impressed with this box. I love to bake, but the cookbook is above my skillset so I can't use it. Don't like the rest of the products either. Major disappointment.