Fortune Cookie Soap
offers a quarterly box full of samples of their upcoming products. It's not a traditional subscription service as you have to buy the box each time. After winning the Fall box in an online contest I couldn't wait to see what their Winter box would contain!
The theme for this box is Old Fashioned Family Christmas and the product names are based on the National Lampoon's Christmas Vacation movie.
The info card
Mele Kelekimaka - OCD Hand Sanitizer
Tropical spiced rum, Tahitian vanilla, sprinkled with jasmine petals and twisted woods.
Love the smell of this one and, even though I don't normally use hand sanitizer I've been using this one ever since I opened the box!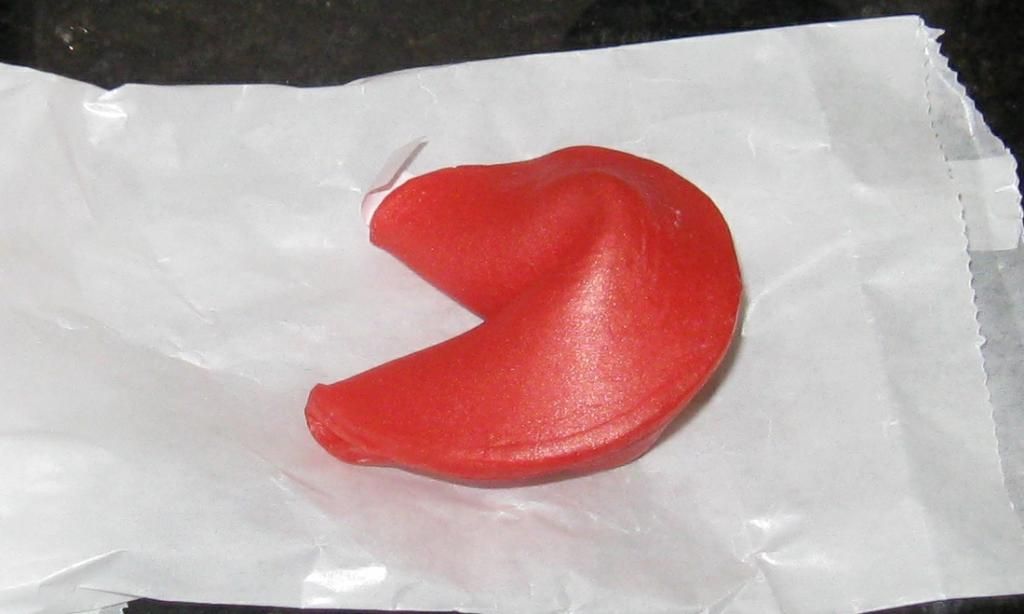 'Tis The Season To Be Mary - Fortune Cookie Soap
A hint of sweet almond with warm swirls of tobasco.
Because of the shape of this soap, I have to admit that I'm a little afraid of breaking it. I need to get over that, as I'm dying to know if it lathers up or not!
I Pledge Allegiance, Amen - shower steamer
A brisk and outdoorsy blend of blue spruce and balsam fir, fresh mint, and garden herbs.
I've always been curious about shower steamers, so can't wait to try this one!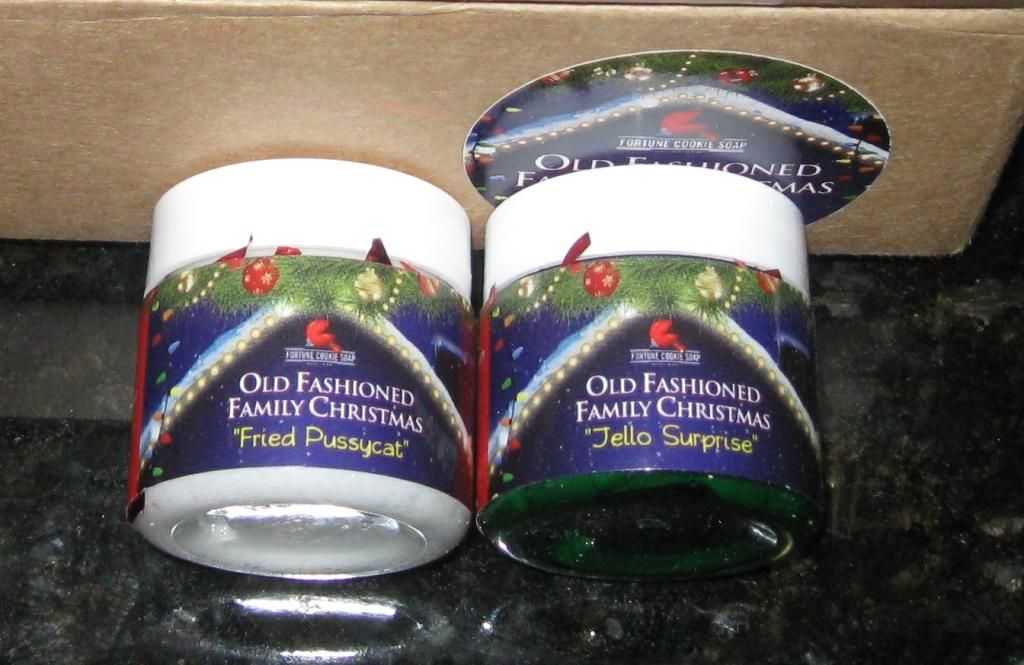 Fried Pussycat whipped soap and Jello Surprise whipped cream
Fried Pussycat - Juicy plum and whipped caramel wrapped in artisan bourbon vanilla and jasmine blossoms.
Jello Surprise - Festive plum with a zesty curl of citrus, all wrapped up pretty like with winter orchid and soft sandalwood.
Have never used whipped soap or cream, so this will be something new!
Sparky - Hydrate Me
Scrumptious vanilla pumpkin waffles topped with brown sugar, pecans, and sheets of fresh whipped cream.
My Hydrate Me bulb came a little melted. I think you use it in the bath, but I need to check their website to make sure. I'm not a bath person, but I'm sure I'll figure it out.
Moose Mug cuticle butter and Christmas Bonus deep conditioner
Moose Mug - Rich cream, egg, and a touch of nutmeg.
Christmas Bonus - mystery fragrance!
Neither of these had labels, so I had to figure out what they were from the pictures on the info card. I don't really care for the smell of Moose Mug and can't figure out what the mystery scent if for Christmas Bonus. These are my two least favorite items in the box.
I love the idea of these boxes and am already looking forward to the Spring box, which has a Wonderland theme. At only $19.99 (plus shipping), I think it's a great deal! Plus, there is a coupon code on the back of the info card worth $10 off if you buy anything from their online store. What a great deal!