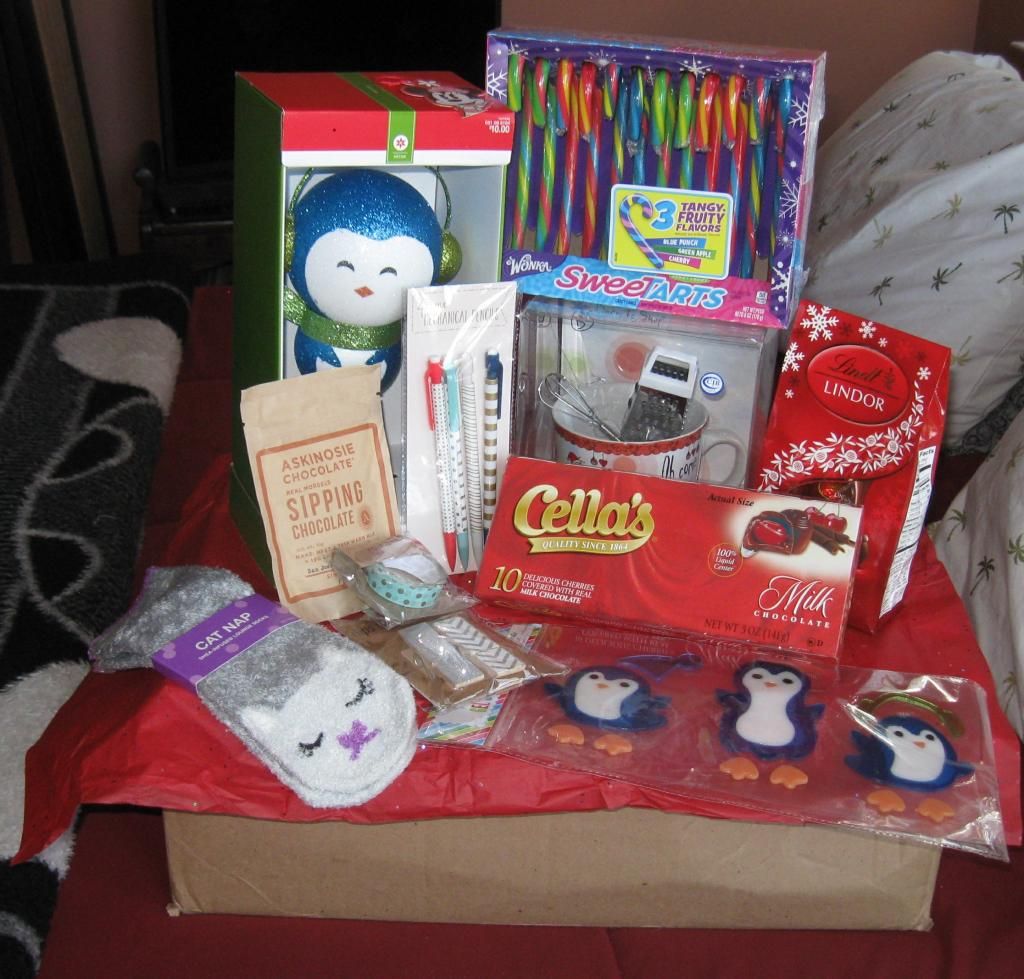 Secret Santa swaps are one of my favorite things about the holidays! Trying to find the perfect gift for someone you don't really know, and the excitement of receiving a total surprise in the mail...well, it's a total win!
I signed up for three swaps this year and this was my first gift received. It's from a swap I did via one of the Facebook groups I belong to and a nice surprise!
We answered a questionnaire when we signed up, then people could ask general questions to try and narrow down some gift-giving choices. It was fun answering questions and being a sleuth to try and determine what my giftee would like best!
Amanda did a good job putting together my gift, as chocolate covered cherries and Lindor truffles are two of my very favorite things! I also love fun flavors of candy canes, so another win! The socks are adorable, and she sent me my very first roll of washi tape! Can't wait to have fun playing with it!
Penguins are another favorite of mine and I received a penguin Christmas tree topper and window cling film decorations. I haven't decided if I should put them on my front window or back sliding doors, but they will be going up within the next few days! We're not doing a tree this year, but think the topper is too cute!
She also included a hot chocolate mug set, an envelope of hot chocolate, and some cute pencils.
Very happy with my first Secret Santa gift, and can't wait to see what else I might receive!