Birchbox
is a monthly beauty subscription where you receive a mix of beauty products (samples and full size). At only $10 per month, it's one of my favorite beauty boxes and a great deal!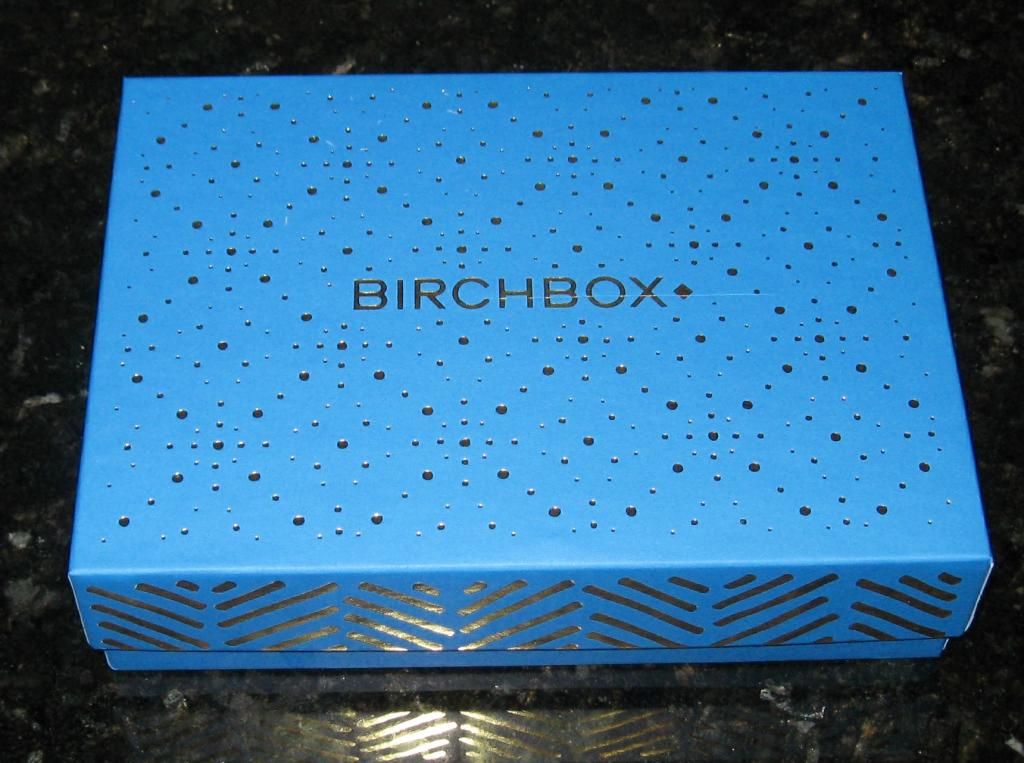 They used such a pretty box this month! Definitely a keeper!
First look and the info card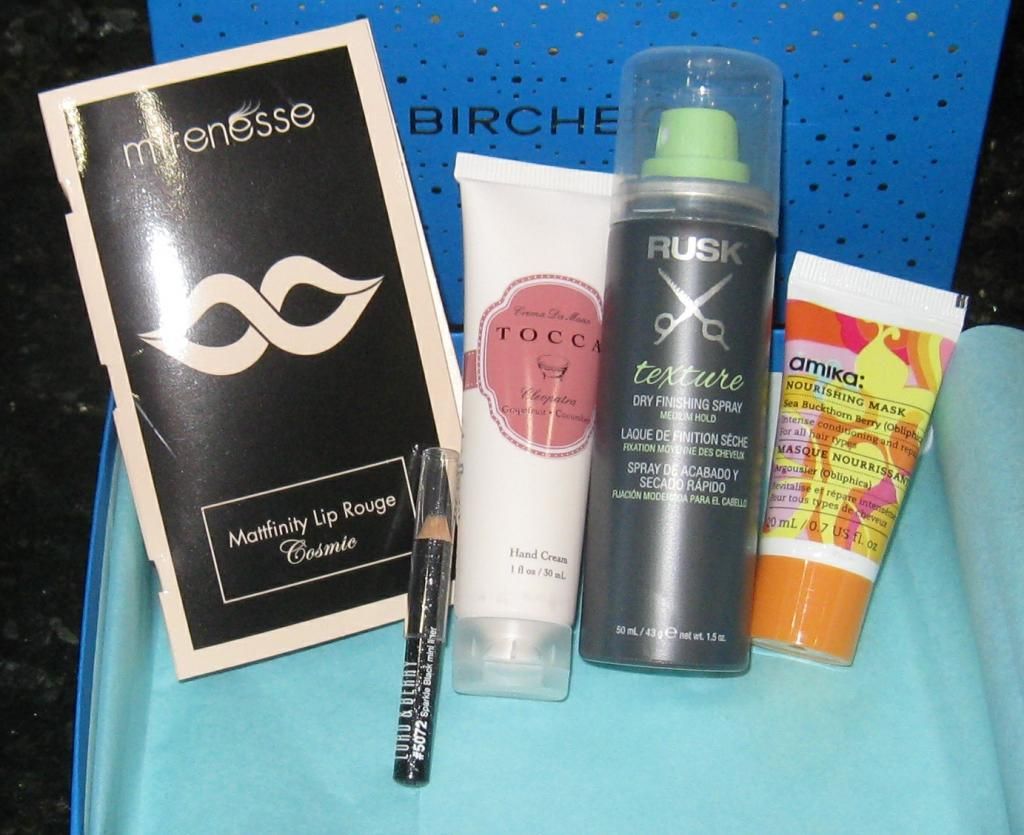 My December goodies!
Tocca Creme da Mano in Cleopatra
This is supposed to be a good lotion, but I have too many lotions and creams so will probably try to trade this for something else.

Rusk texture spray
I don't really use hair spray, so another item for my trade list!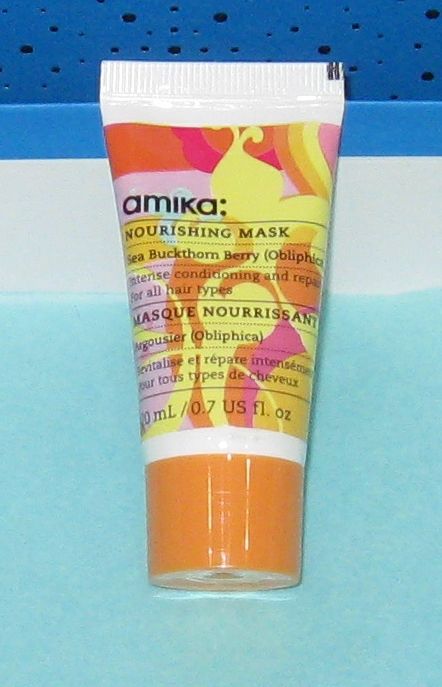 Amika Nourishing Mask
This is a deep conditioner for your hair. Not sure if I'll use it or trade it, as I'm usually too impatient to wait for conditioners and use the leave-in kind.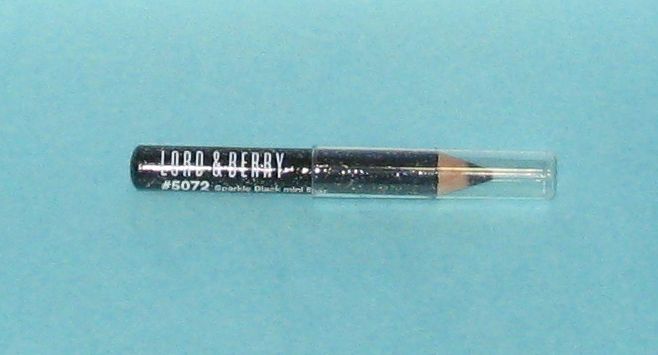 Lord & Berry Paillettes Glitter eye pencil in black
Black eye pencils are another thing I have way too many of, and glitter? No thanks!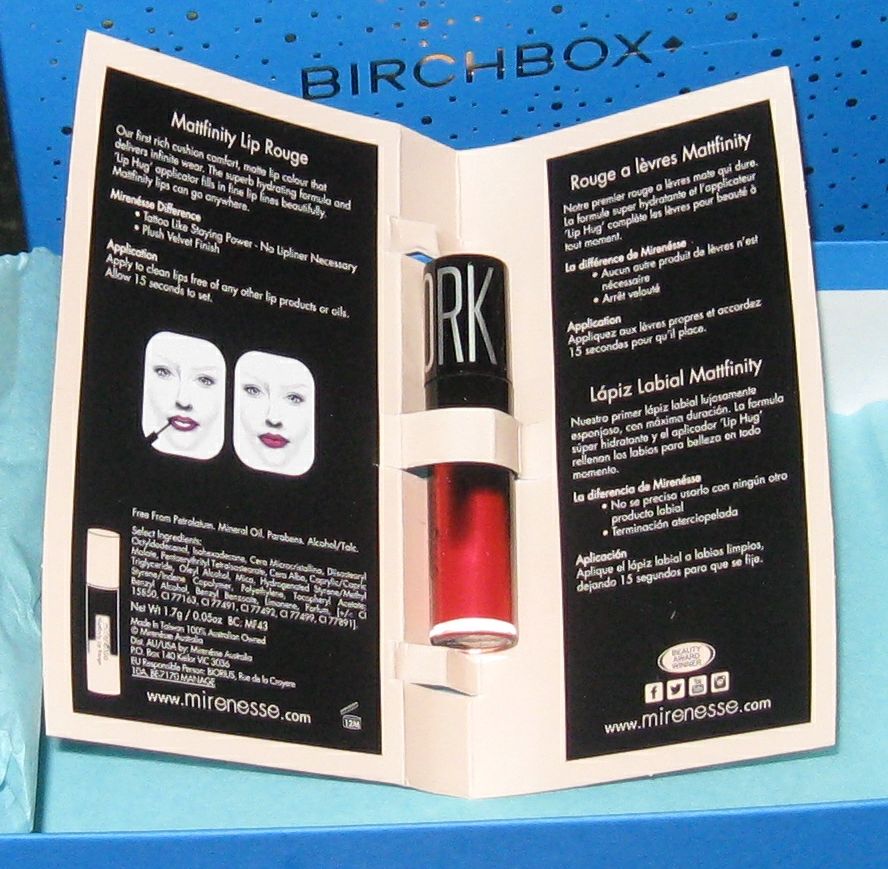 Mirenesse Mattfinity lip rouge in New York
Love trying new lip colors, so will give this one a shot.
Overall, a disappointing box for me. Most of it will be going on my trade list. Maybe it's time for me to take a break from Birchbox for awhile?