Waffles can't wait to see what's in her box!
BarkBox is, literally, for the dogs. Their goal is to make dogs happy. BarkBoxes contain all-natural treats and other the coolest pup products in each box - things you can't find at the typical big-box pet store. Each monthly box contains a combination of 4-6 treats, toys, and hygiene products that have been hand selected and approved by Scout, head product tester for BarkBox. (website)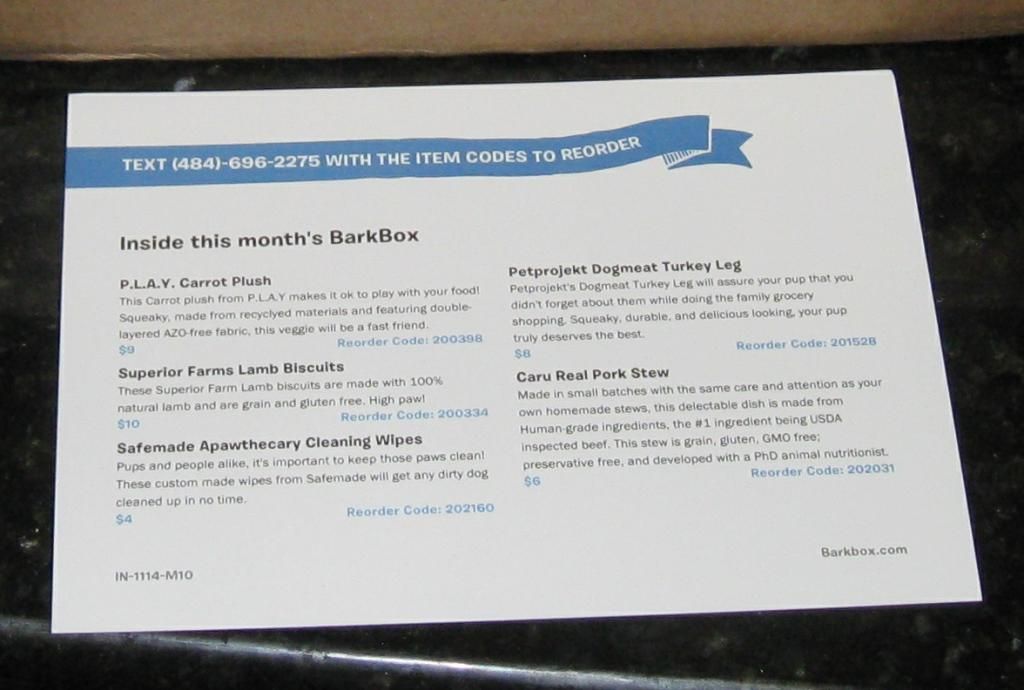 The info card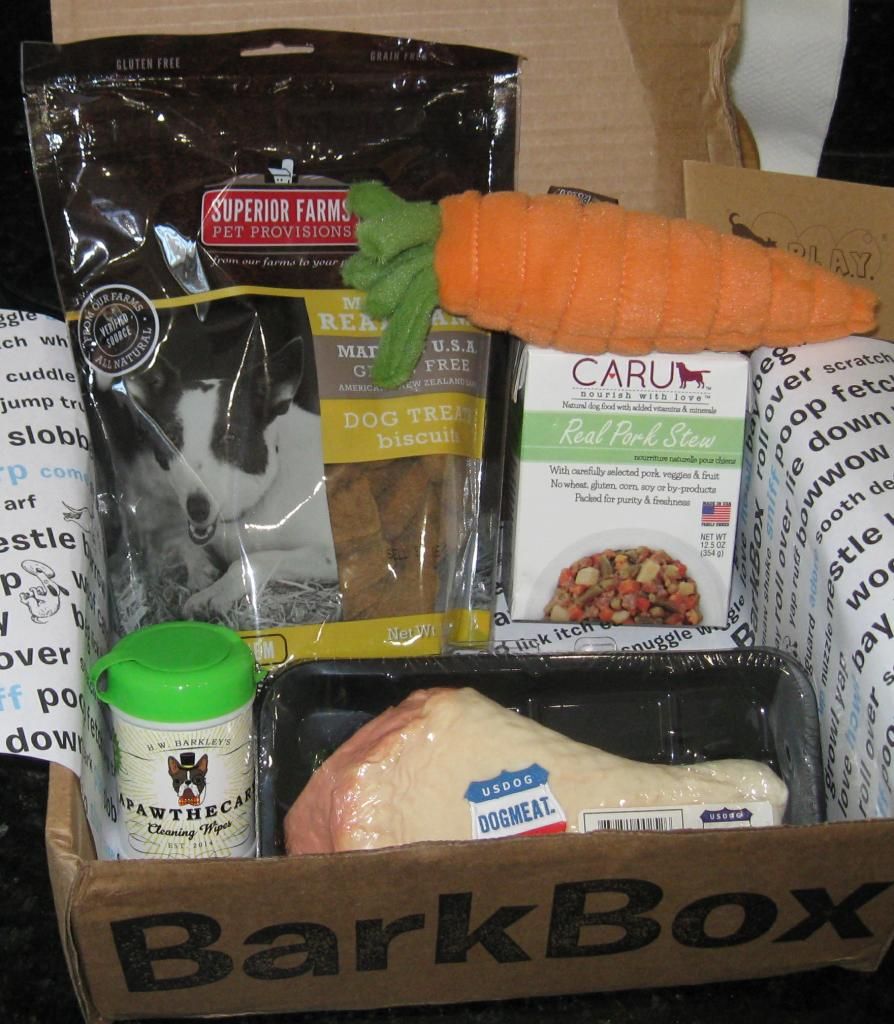 November goodies!
P.L.A.Y. Carrot Plush
This is Waffles' new favorite toy! She somehow managed to break the squeaker within a couple of hours and has torn off the green topping, but the carrot itself is still intact. Despite her best efforts, she has yet to tear a hole in it and plays with it every day. Need to buy more of these, as they're awesome!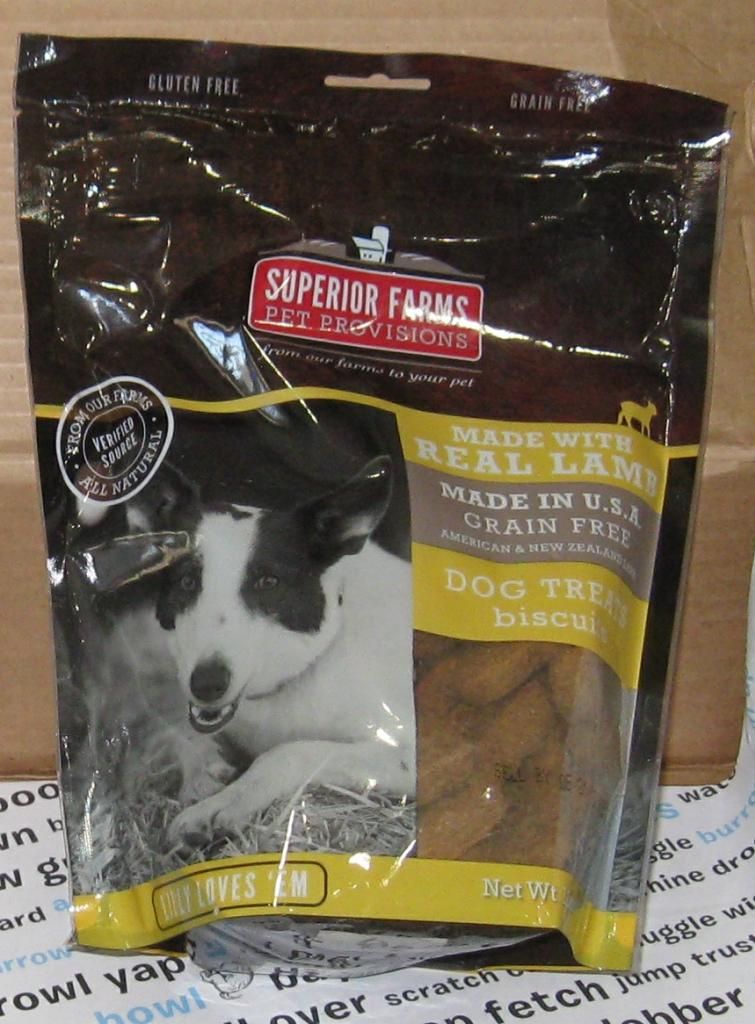 Superior Farms Lamb Biscuits
These are hard, heart-shaped biscuits. Not her favorite, but she eats them.
Caru Real Pork Stew
Waffles has never had anything but dried food so I'm hesitant to try this. I may just put this in the donation basket at the shelter, as I'd hate for her to get sick (or worse, love it and want more!).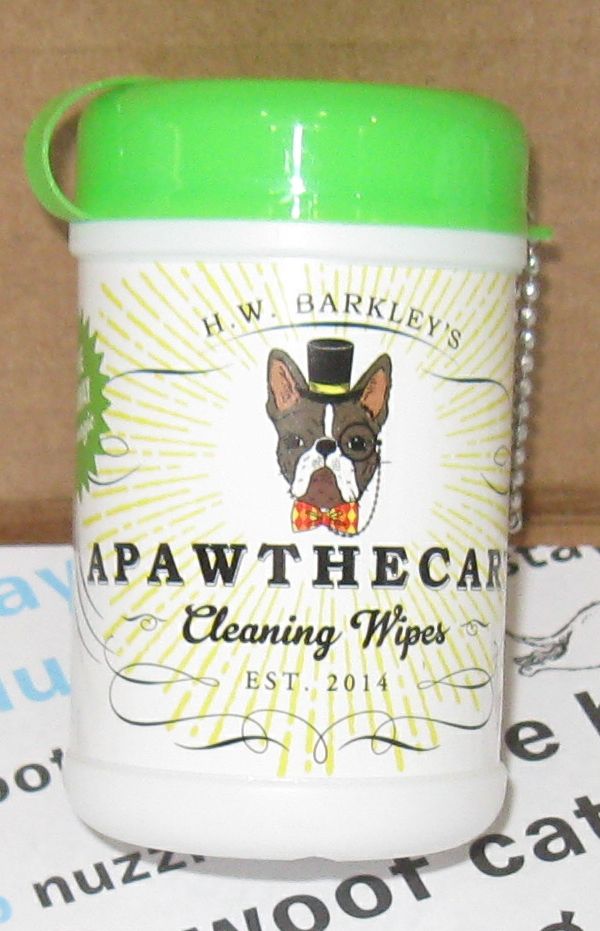 Safemade Apawthecary Cleaning Wipes
No. Just...no.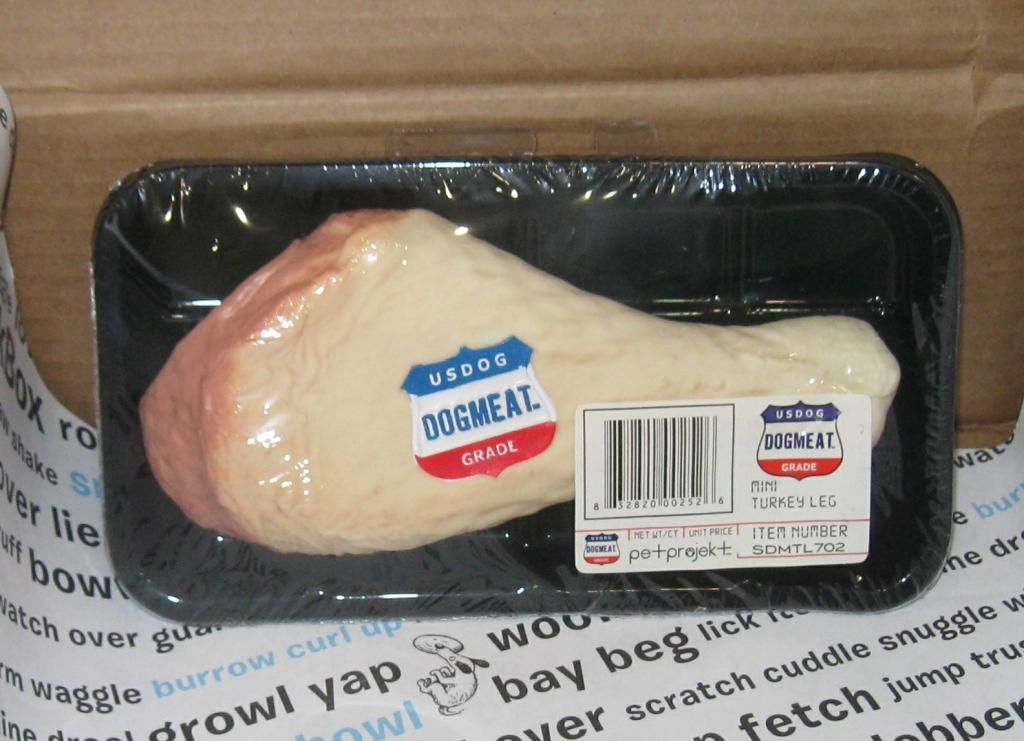 Petprojekt Dogmeat Turkey Leg
This is really cute, but Waffles won't touch it for some reason. I've tried to get her to play with it several times, but she acts like she's afraid of it. She has other rubber toys that she likes, so not sure what the problem is. If she doesn't want it, I'll add it to the shelter basket.
Really enjoy BarkBox and the new toys they send us every month! Waffles somehow knows when the box is for her and gets very excited. You can't see in the above picture, but she was licking the box in anticipation of new treats and toys!