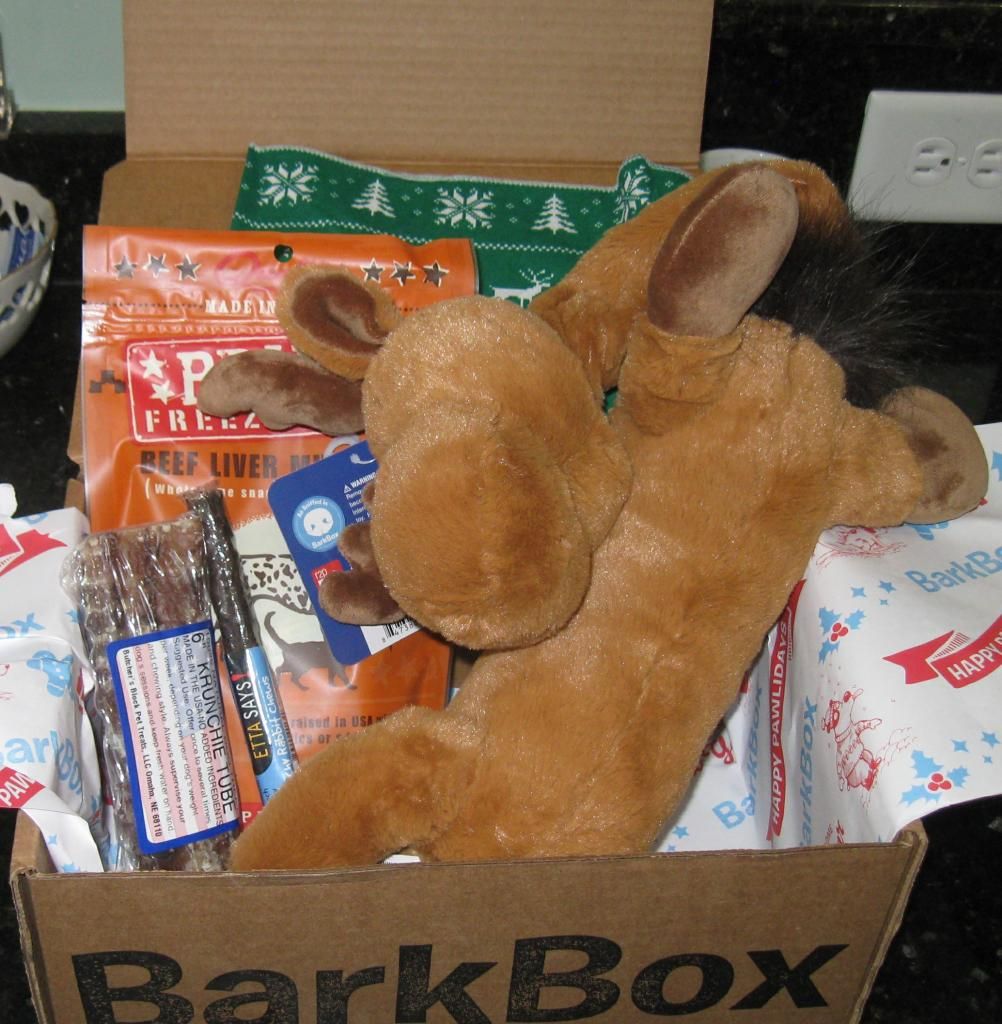 Our December BarkBox
BarkBox is, literally, for the dogs. Their goal is to make dogs happy. BarkBoxes contain all-natural treats and other the coolest pup products in each box - things you can't find at the typical big-box pet store. Each monthly box contains a combination of 4-6 treats, toys, and hygiene products that have been hand selected and approved by Scout, head product tester for BarkBox. (website)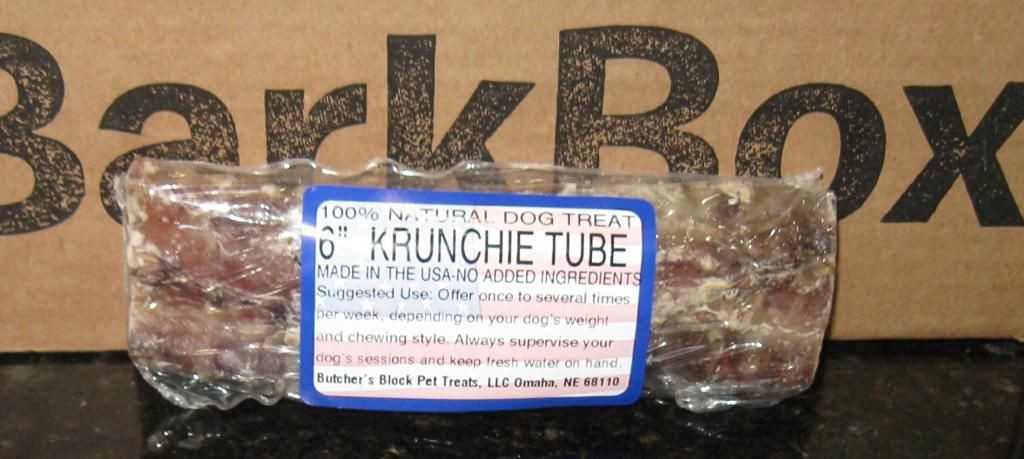 Butcher's Block Bones 6" Trachea
My dog scarfed this down in no time! I didn't realize when I gave it to her that it was actual cattle trachea, but it didn't last long enough for me to get it again. Weird.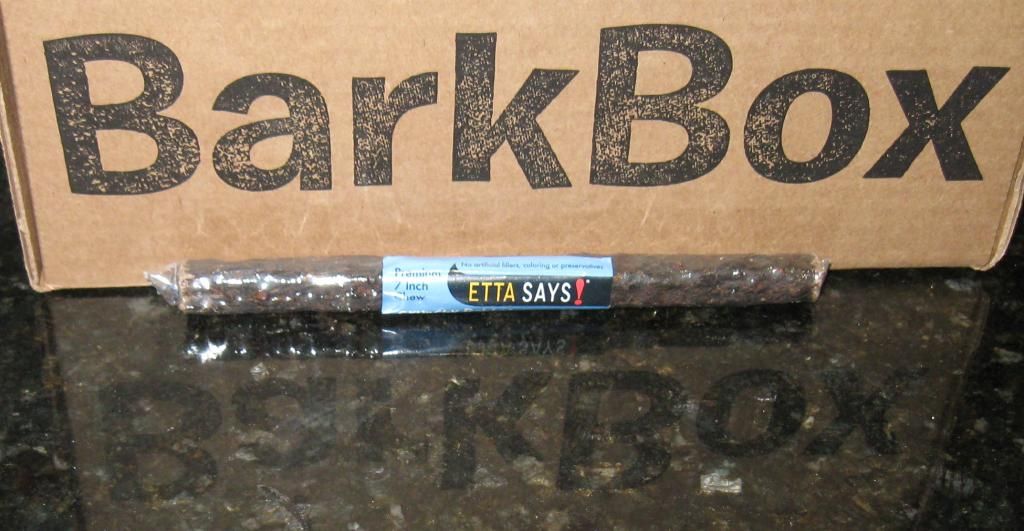 Etta Says rabbit chew
Waffles loves these chews! Actually, she loves everything we've ever received from Etta Says!
Primal Freeze-Dried Beef Liver Munchies
According to the info card, we were supposed to receive a different type of treat but got these instead. I think Waffles will like these better than the sweet potato treats we were supposed to receive, but we haven't tried them yet.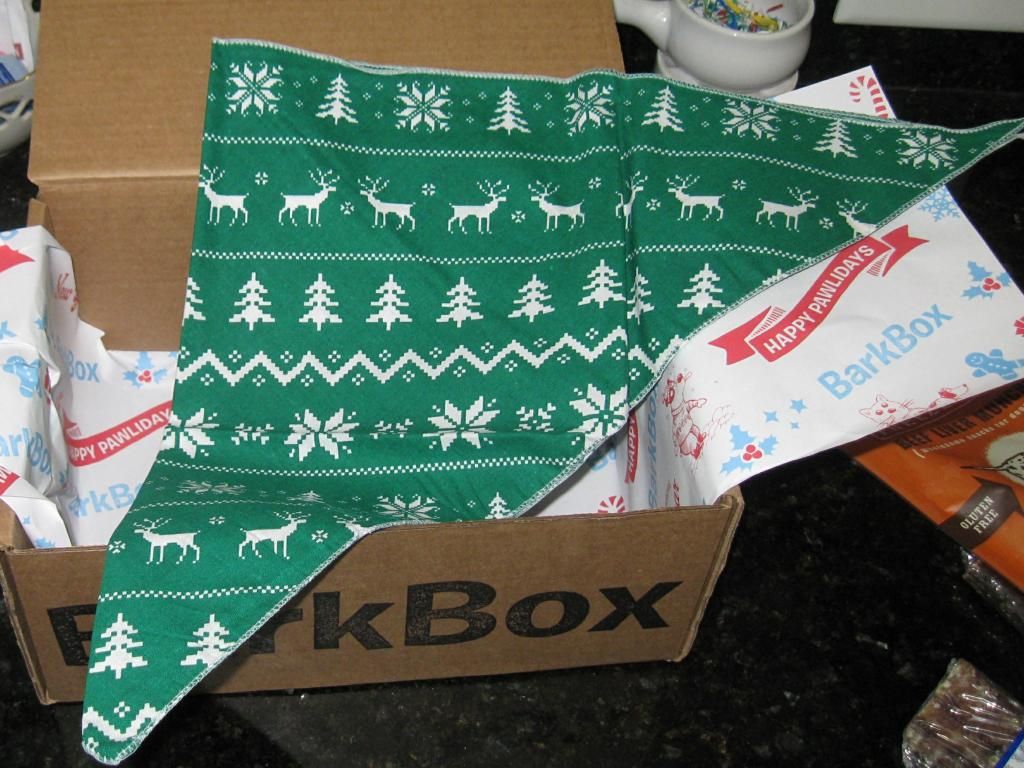 Safemade green sweater bandanna
We're not big into accessories, so will probably gift this to someone.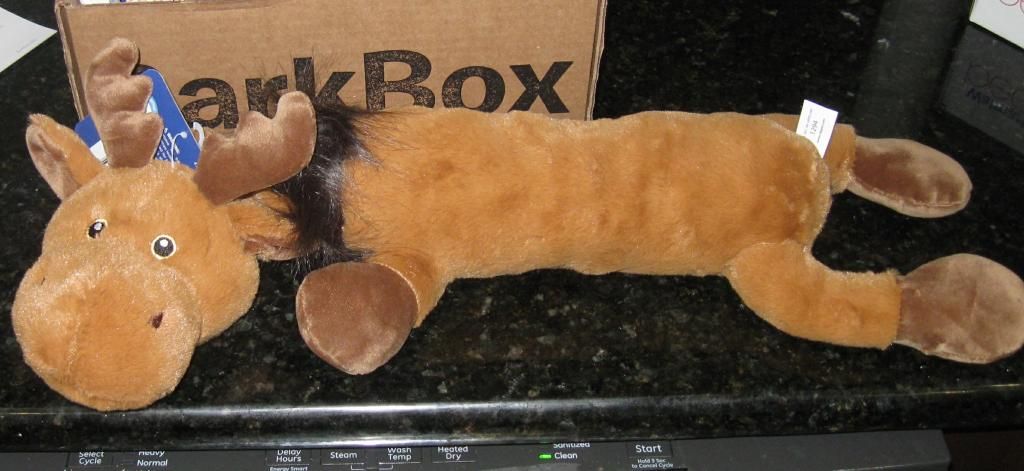 R2Pet Zany Ziggler Giggler Moose
This made the craziest noise when shaken and Waffles loved it! Unfortunately, even with supervision and limited access, she managed to kill the noise-maker within 24 hours. The head still has an intact squeaker and she loves playing with it! We taped up the hole where she pulled out the giggler with duct tape and it's as good as new!
Very happy with BarkBox! Waffles somehow knows when the box is for her and gets so excited that I can barely take pictures before giving her the newest toy!