Escape Monthly is a monthly subscription service that brings you a taste of a vacation destination, a literal vacation in a box! Normally $49.95 per month, they also have a mini-box for $24.95. Half the size of a regular box, but just as much fun! I thought about ordering a mini box, but they sent me an email with a really good deal for the full size box, so I signed up for that one instead.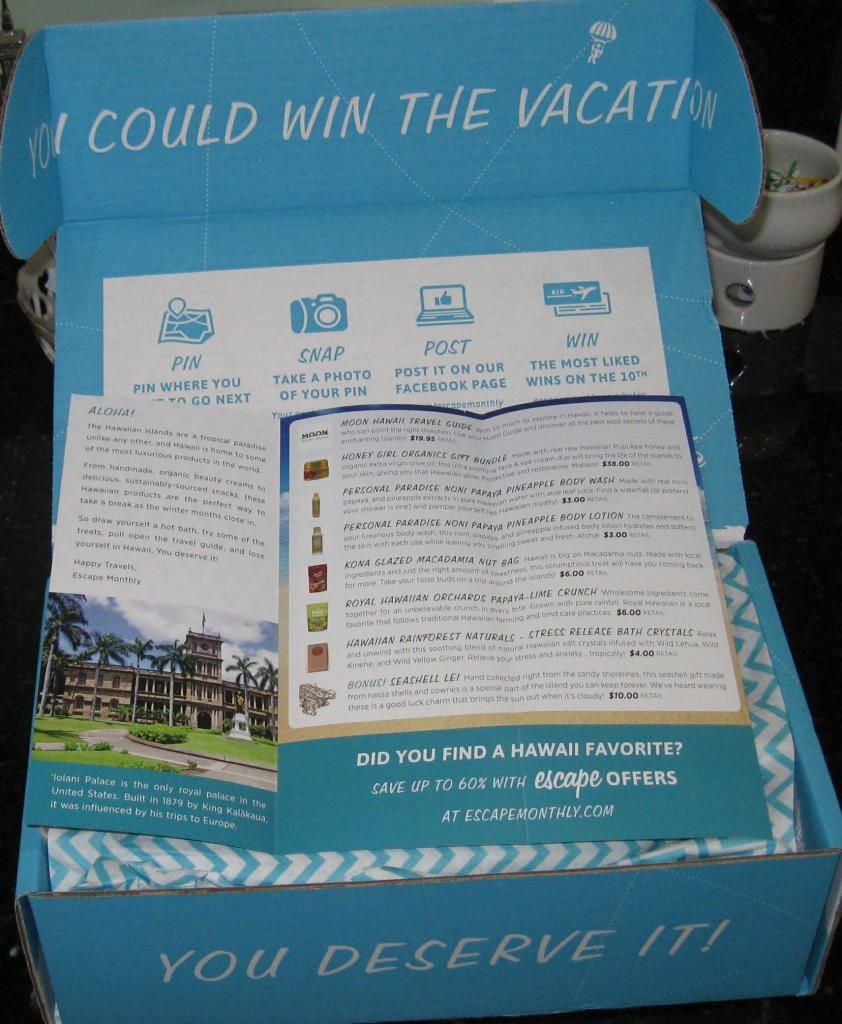 The information pamphlet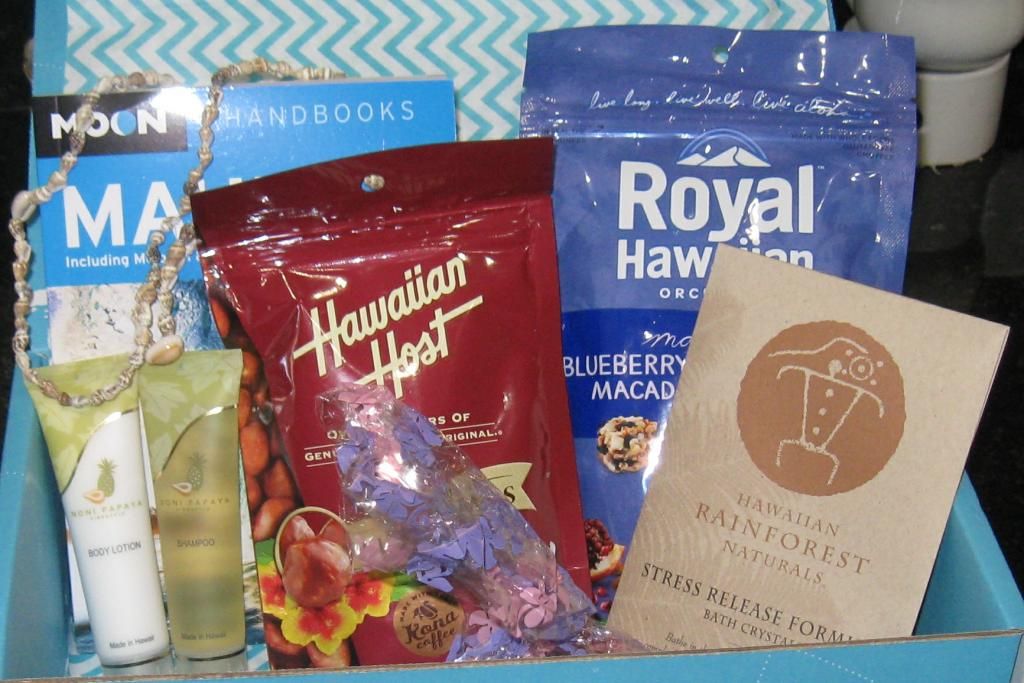 First look at my Hawaiian goodies! I was really excited about this box because I've been to Hawaii twice and loved it!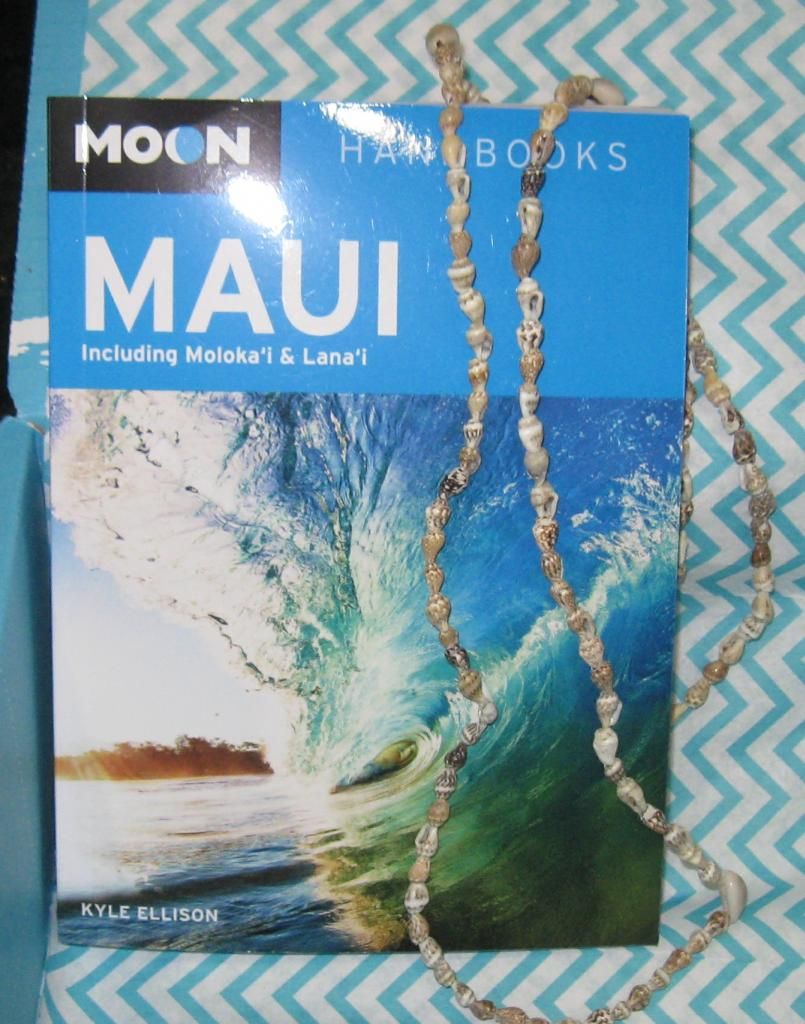 Moon Maui travel guide and Seashell Lei bonus item
I really wish that they would make the guidebooks optional, as I'm never going to use them. And the seashell lei was a disappointment, as stores were handing these out left and right everywhere!
Hawaiian Host Kona Glazed Macadamia Nuts
While I like macadamia nuts okay, I don't like the taste of coffee so will be passing these along to one of my coffee-loving friends.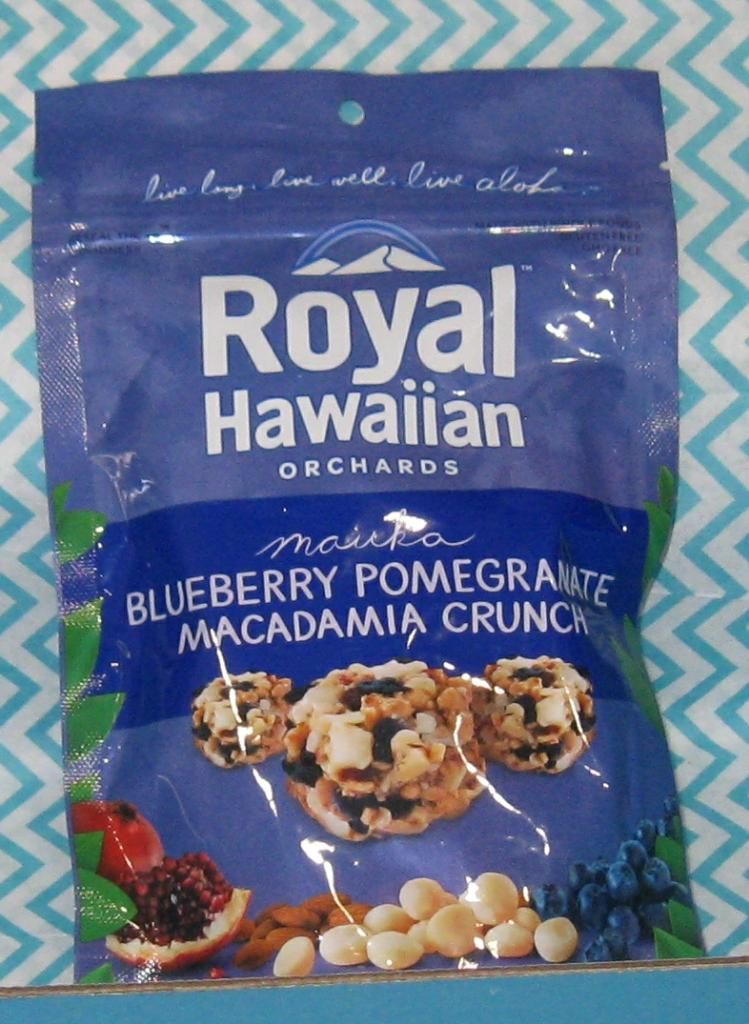 Royal Hawaiian Orchards Blueberry Pomegranate Macadamia Crunch
The info card says I was supposed to receive a different flavor, but they're not bad. A little heavy on the nuts and light on the fruit, but still tasty.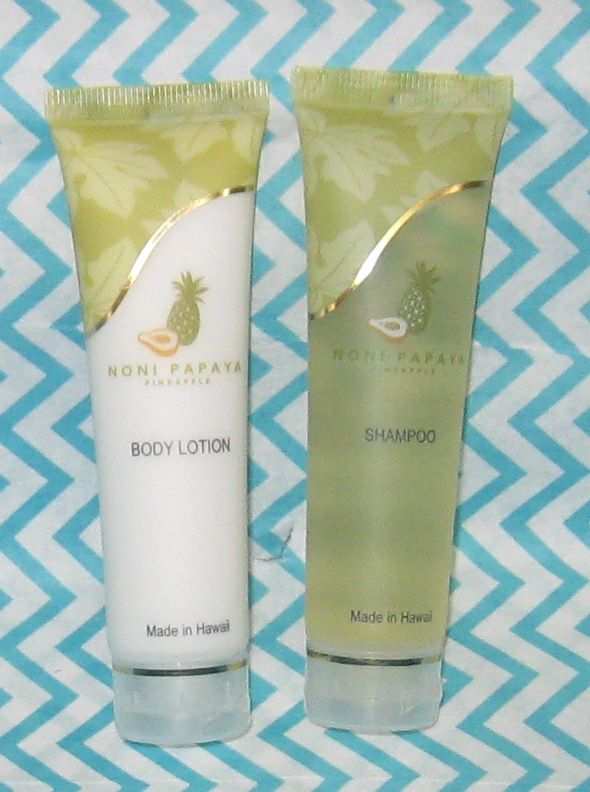 Personal Paradise Noni Papaya Pineapple body lotion & shampoo
The scent isn't overly strong, but pleasant. I think I might actually use these as I like the smell of pineapple.
Hawaiian Rainforest Naturals Stress Release Bath Crystals
I'm more of a shower person, so will pass these along to someone who enjoys baths.
Honey Girl face & eye cream gift bundle
Didn't realize until just now that the big jar is upside down! Oops! I don't really care for the scent of the face cream, as it has a weird medicinal smell to it. The eye cream doesn't smell as bad, but I've never been much of an eye cream fan as I believe that regular face cream works just as well.
I've been a little disappointed with the last two month's boxes, as I've been to both places and could have easily put together a better box. Next month's destination is Europe and promises a luxury European Christmas, so we'll see. If they don't step up their game, I'm going to cancel.