FrenchBox is a subscription box that you receive each month in your mailbox. It contains 5 products from French brands: fashion, cosmetics, gourmet and others surprises! FrenchBox is the best way to discover or share the latest products from France. (website)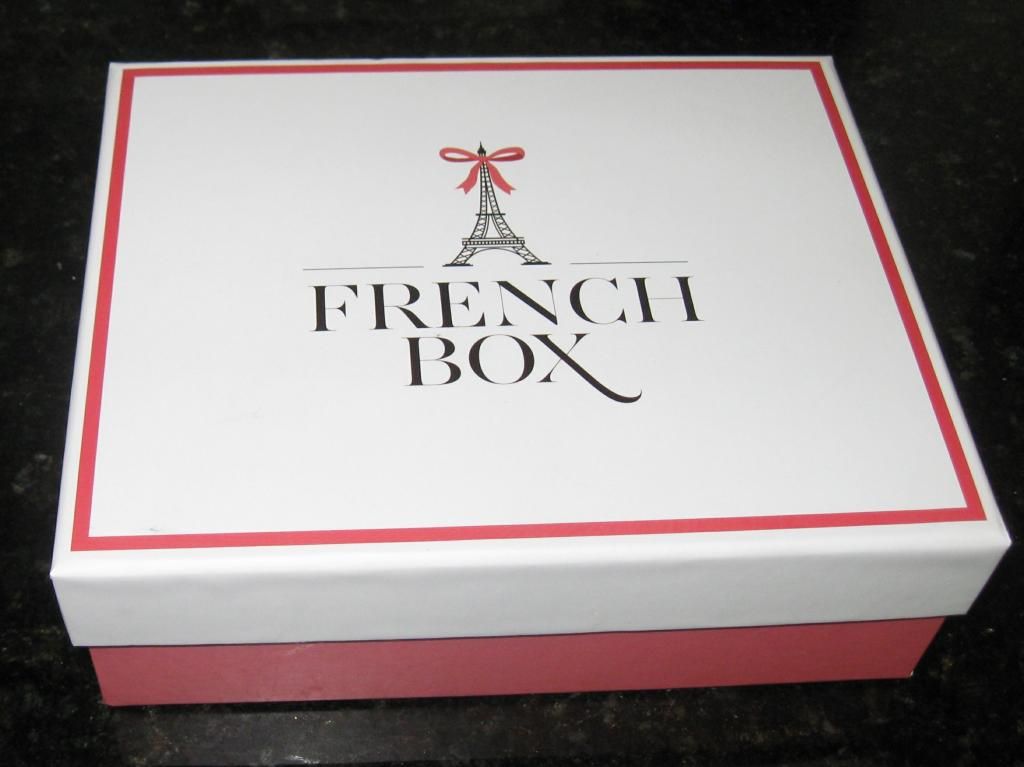 Really impressed by the box they use! It's nice & sturdy, like the one Glossybox uses. Definitely going to save this one to reuse!
Nice presentation, complete with a ribbon. Appearances really do count!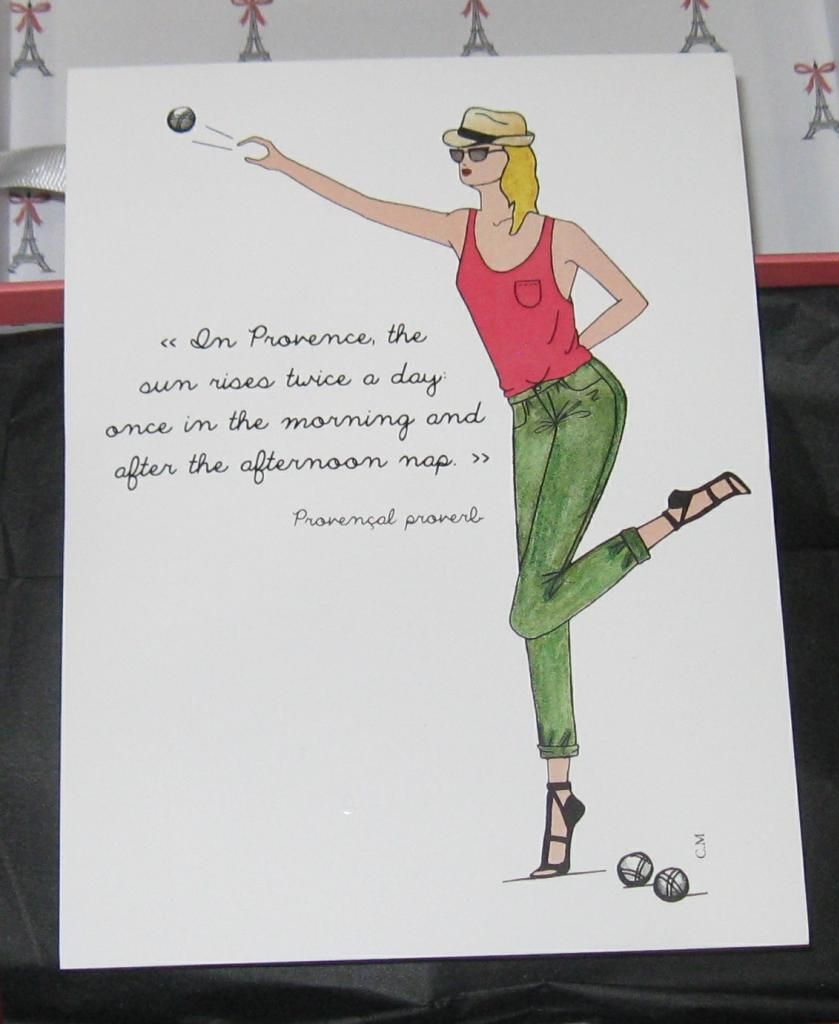 This postcard was right on top. Nice saying!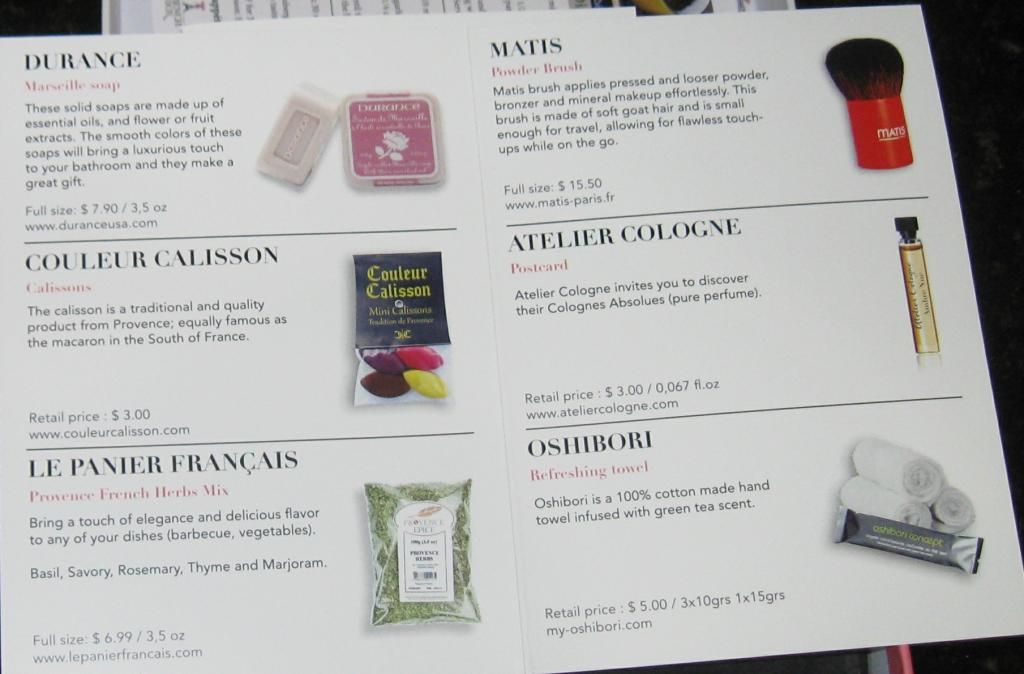 The info card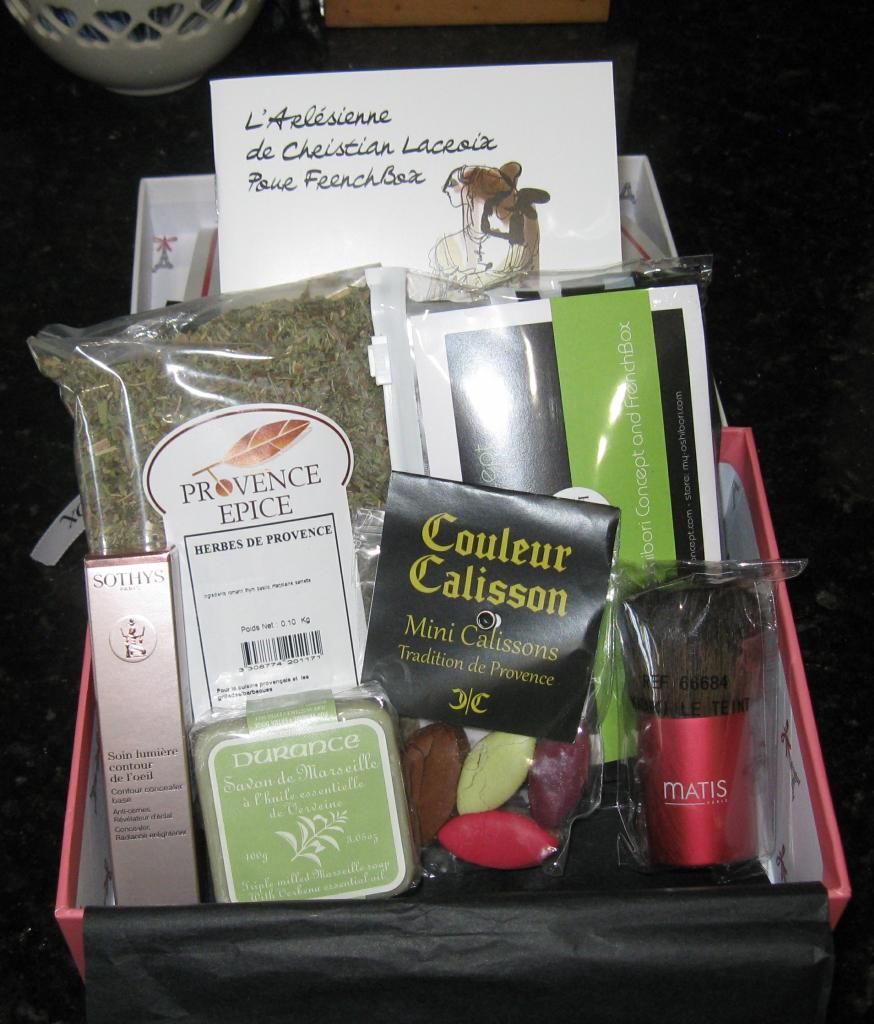 October goodies! This month's theme is The Warmth of Provence.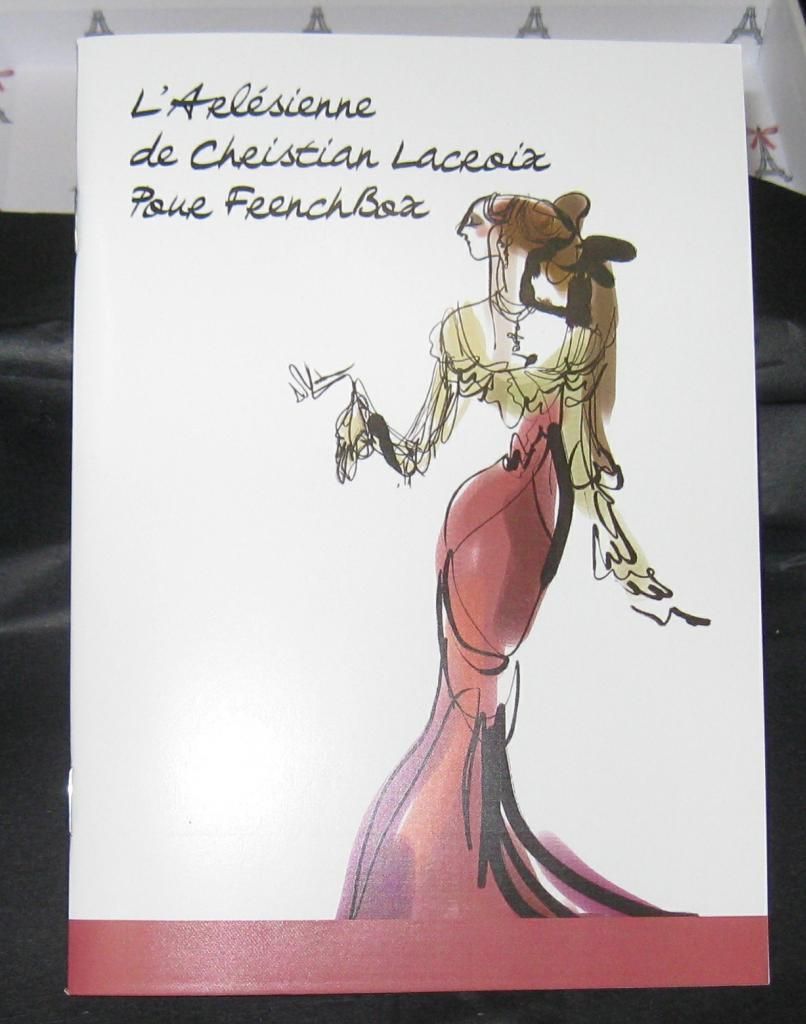 This is a blank book. It's not listed on the info card, so guess it's an extra.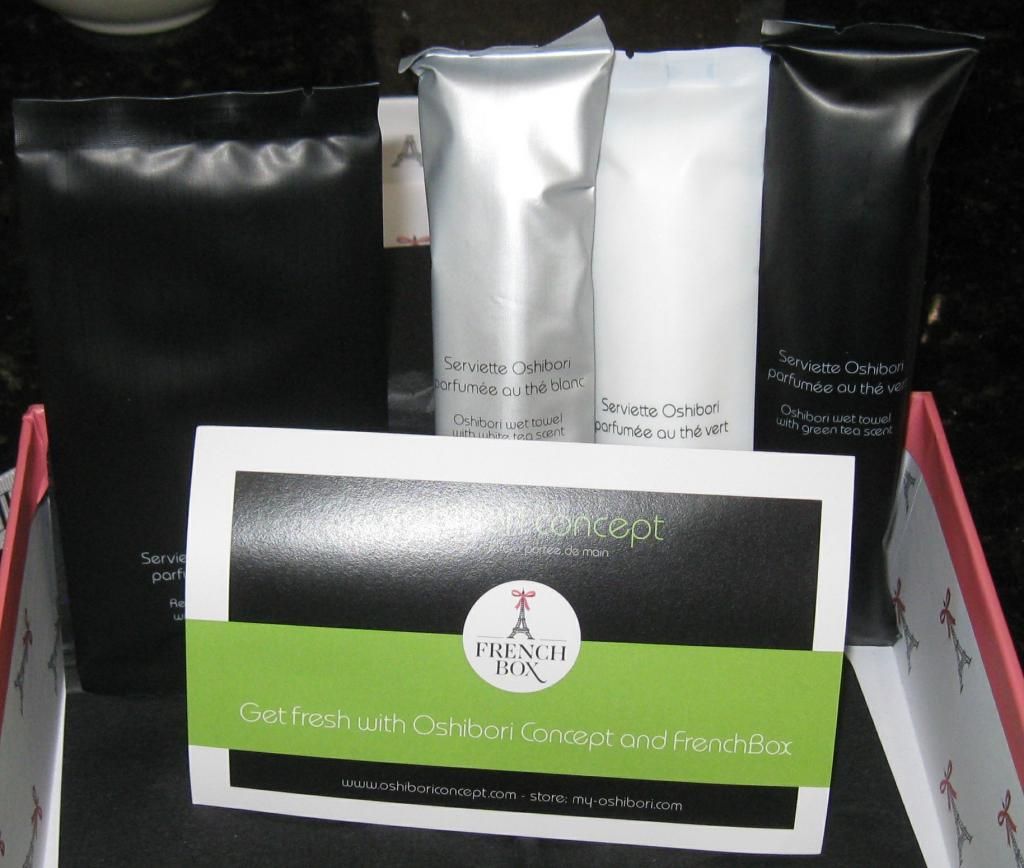 Oshibori refreshing towels. There are 4 different types of towels in this sample.
Oshibori is a 100% cotton-made hand towel infused with green tea scent.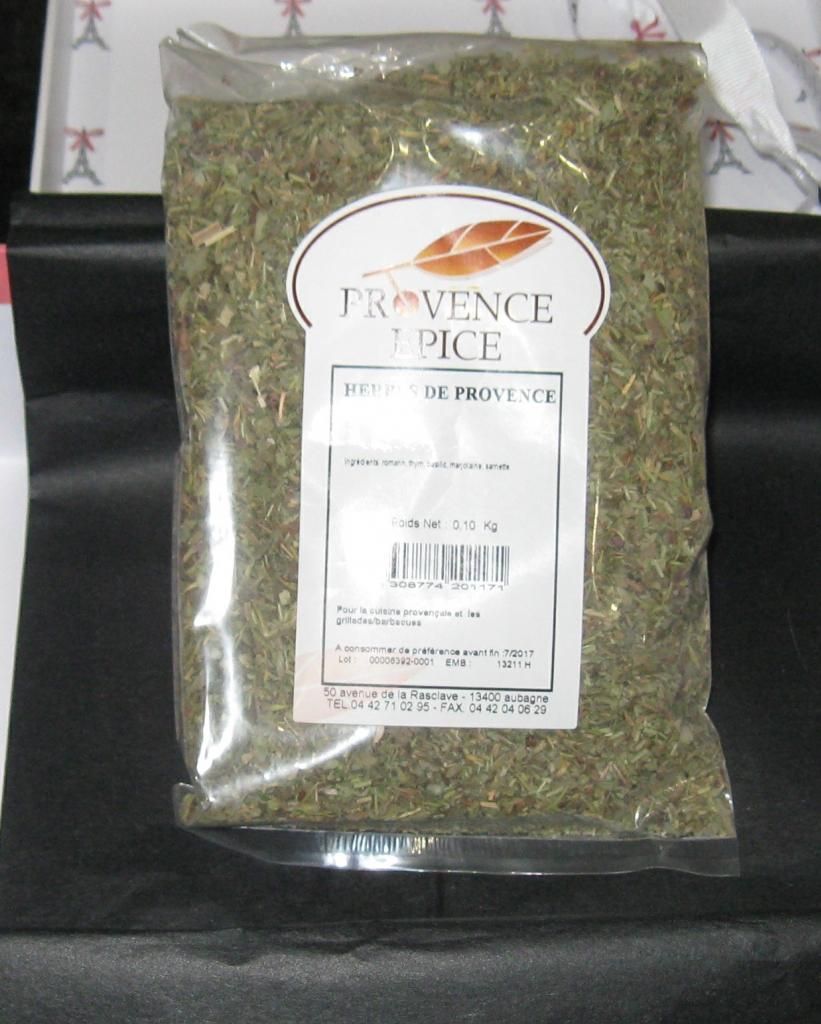 Le Panier Francais Provence French Herb Mix.
Bring a touch of elegance and delicious flavor to any of your dishes (barbecue, vegetables).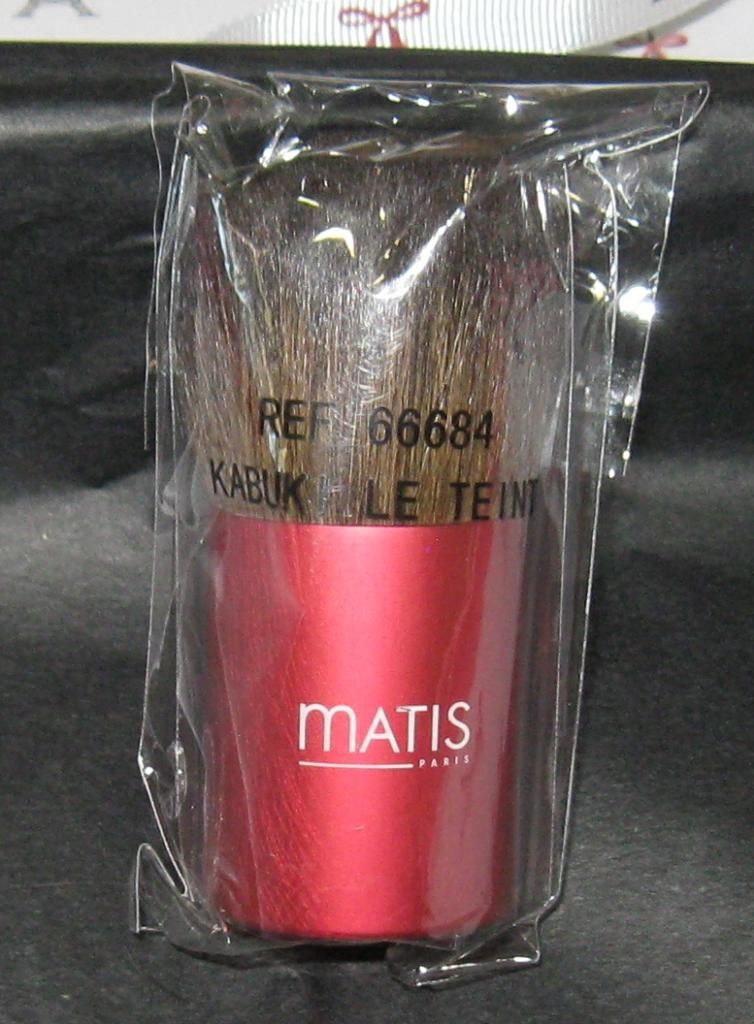 Matis powder brush
Matis brush applies pressed and looser powder, bronzer and mineral makeup effortlessly. This brush is made of soft goat hair and is small enough for travel, allowing for flawless touch-ups while on the go.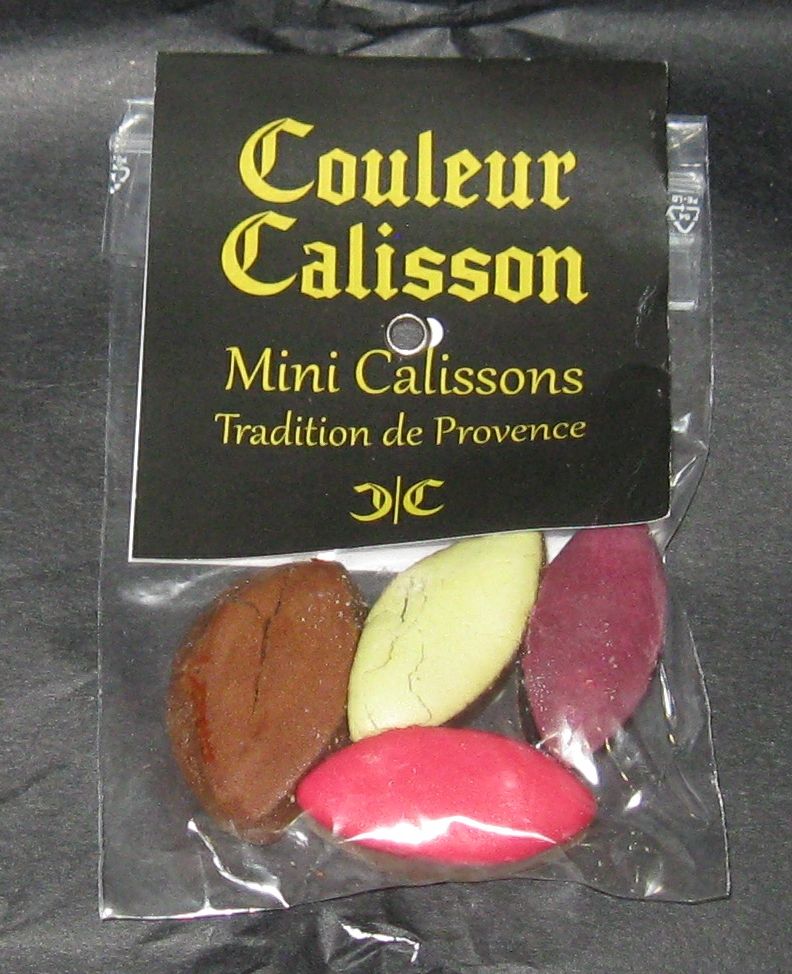 Couleur Calisson
This calisson is a traditional and quality product from Provence; equally famous as the macaron in the South of France.
Durance Marseille Soap
These solid soaps are made up of essential oils, and flower or fruit extracts. The smooth colors of these soaps will bring a luxurious touch to your bathroom and they make a great gift.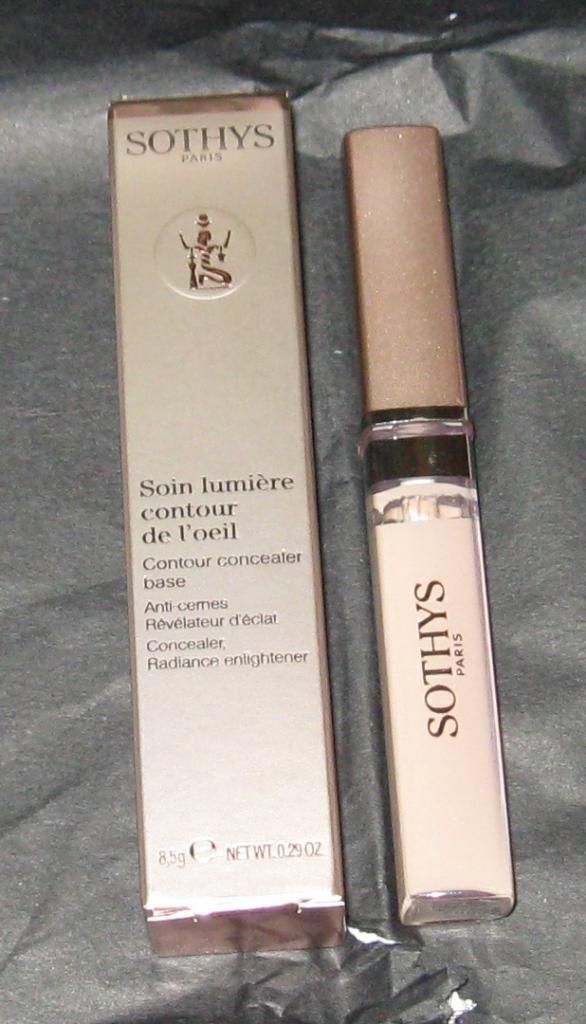 Sothys contour concealer base. This was not on the info card either, but had a separate card. Guessing it was a late addition to the box?
Sothy's Make-up, a beautiful collection with glamorous color, for an ultra chic Parisian look.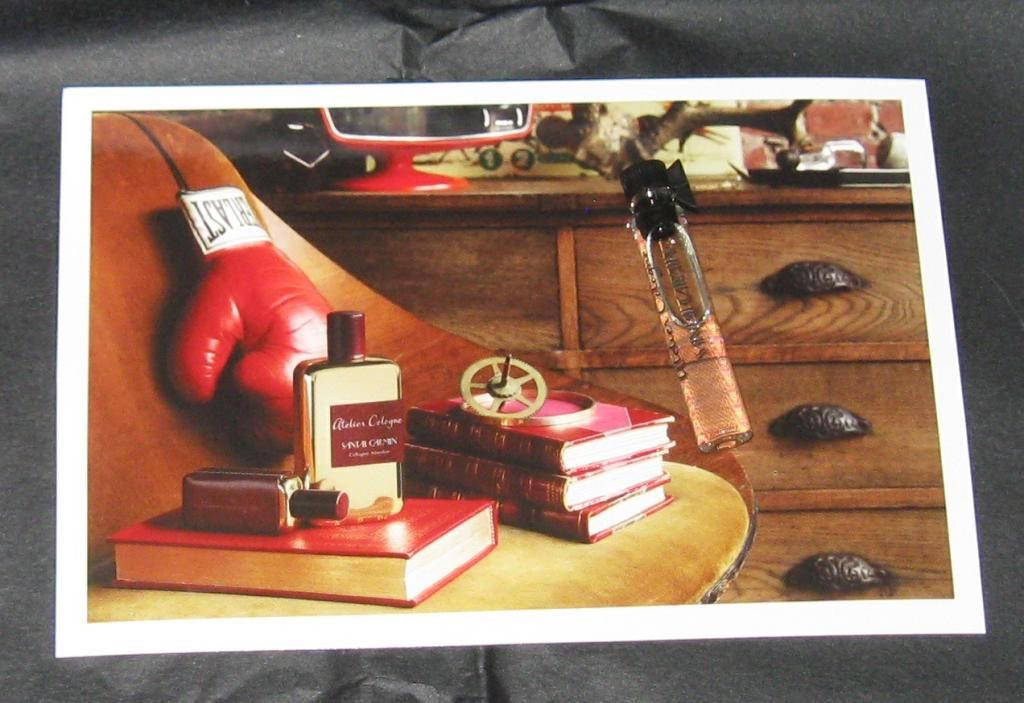 Atelier Cologne
I received Santal Carmin. I like perfume samples as they let me try new scents, but I really hate these little samples that make you pop the top to open the vial. I usually wind up getting the scent all over my hands because the top is hard to get off. True to form, this spilled all over my hand. Don't like the scent enough to take another handbath. Why can't all perfume samples be sprays?
So all in all, not a bad box. It's $24 per month, but new subscribers can get it for $14 using the code FIRSTBOX. I'm going to try one more month before I decide if it's a keeper or not. I love France and all things French, but it's a little on the expensive side for me.
Do you get FrenchBox? If so, I'd love to know what you think of it!