Birchbox
is a monthly beauty subscription where you receive a mix of beauty products (samples and full size). At only $10 per month, it's one of my favorite beauty boxes and a great deal!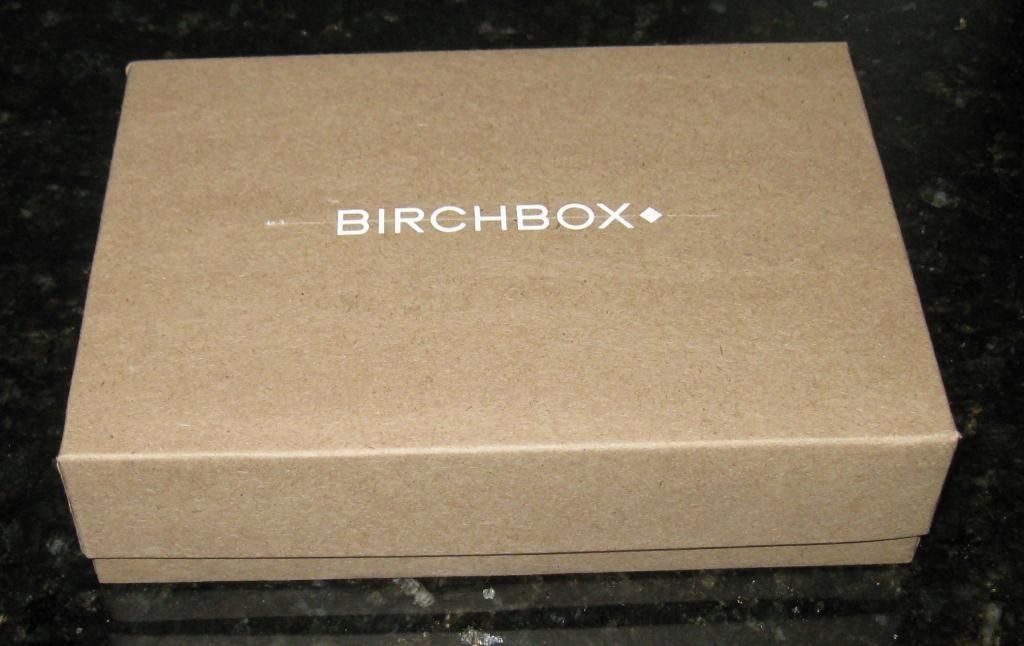 I love the boxes they use and save all my empties to reuse when giving gifts. Sometimes I wrap the entire box, but usually I just wrap the top for a cute little surprise.
My info card
First look at my October goodies!
Essential Elements Wake Up Rosemary shower gel
While many soaps strip skin of its natural patina, this gel does quite the opposite, infusing skin with botanical oils to keep it calm, cool, and collected. The garden-fresh scent of mint and rosemary serves as a natural mood-booster.
Dr. Brands Pores No More Vacuum Cleaner
For too long, stubborn blackheads have evaded our best offensives, digging in their oily heels in the face of every cleanser under the sun. Not now. Like its namesake device, this award-winning vacuum cleaner™ gel sucks the grime right out of our pores. The results are as satisfying as they sound. What's more, it does it all without abrasive agents - or painful extractors.
ModelCo PowerLash High Impact Black Mascara
This mascara will super-size your lashes with the help of a unique brush that coats even the tiniest, sparsest lashes with an even layer of true black.
Harvey Prince Petaly Noir perfume sample
Opening notes of jasmine, tropical orchid, and lily of the valley give way to sandalwood, amber, and patchouli for an elegant, woody floral scent. Hints of vanilla and musk add warmth and depth.

Mally High Shine Liquid Lipstick in Petal to the Metal
Formulated by celebrity makeup artist Mally Roncal, these ultraglossy, opaque hues acts as a lip primer, lipstick, lip gloss, and lip liner all in one. Bonus: The handy brush applicator gives you excellent control.
While I have enough mascara to last a few lifetimes, I'm pleased with the majority of this box. The Mally lipstick was my choice for October and I'm happy with the shade. The shower get has a really strong scent, but it's sure to wake me up in the morning! Another great job Birchbox!