PashBox
is a subscription service that I recently discovered, with subs for scarves, sunglasses, or a combination of the two. I love scarves, so was excited to sign up for their scarf sub! Normally $22 per month, I had a discount code so it was only $16 for my first month.
Sad to discover that as of July 16, they will no longer offer a monthly scarf subscription and will now be a quarterly fashion accessories/beauty box. I love scarves and thought this was a unique idea, so sad that they decided to go the Glossybox/PopSugar route.
First look!
My July goodies!
Infinity scarf #1: a beautiful sheer green & brown pattern. The tag says "Do everything in love" but there's no other info. It's like an animal print and very pretty.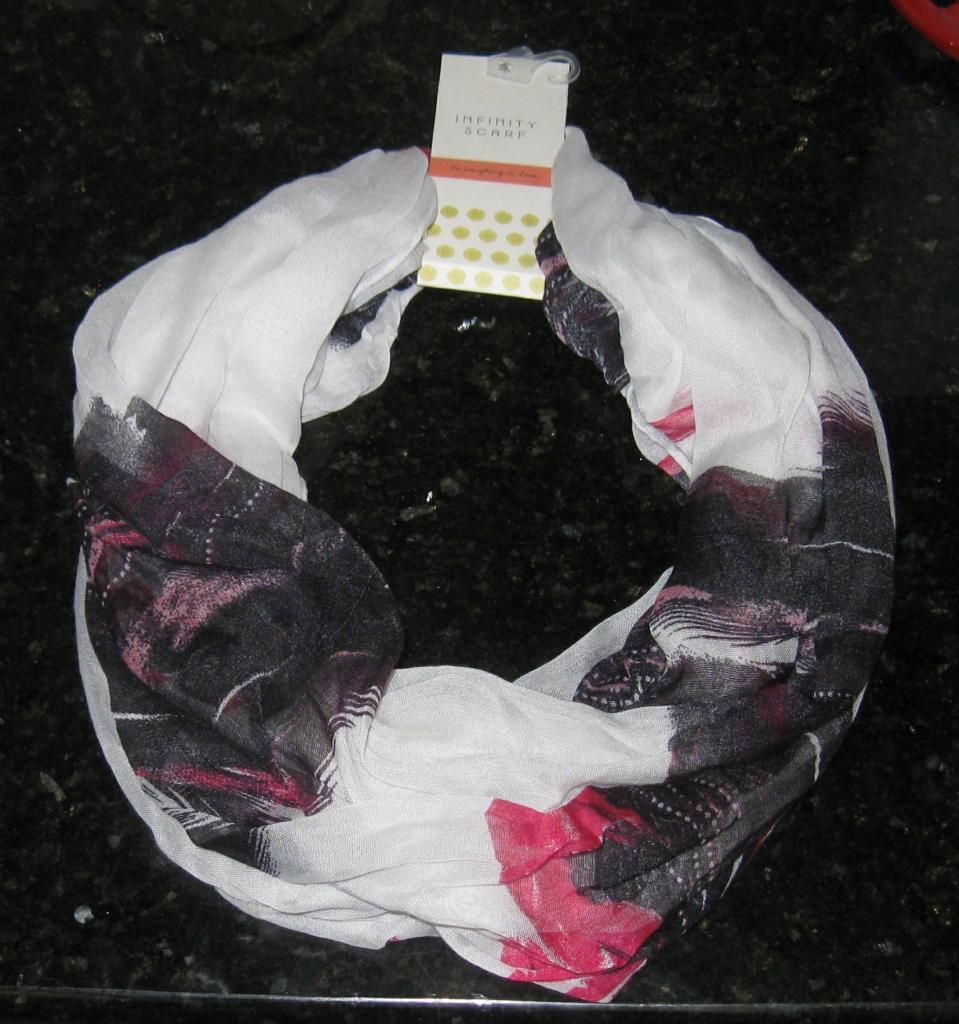 Infinity scarf #2: a lovely white scarf with red and black markings. This one also has the "Do everything in love" tag.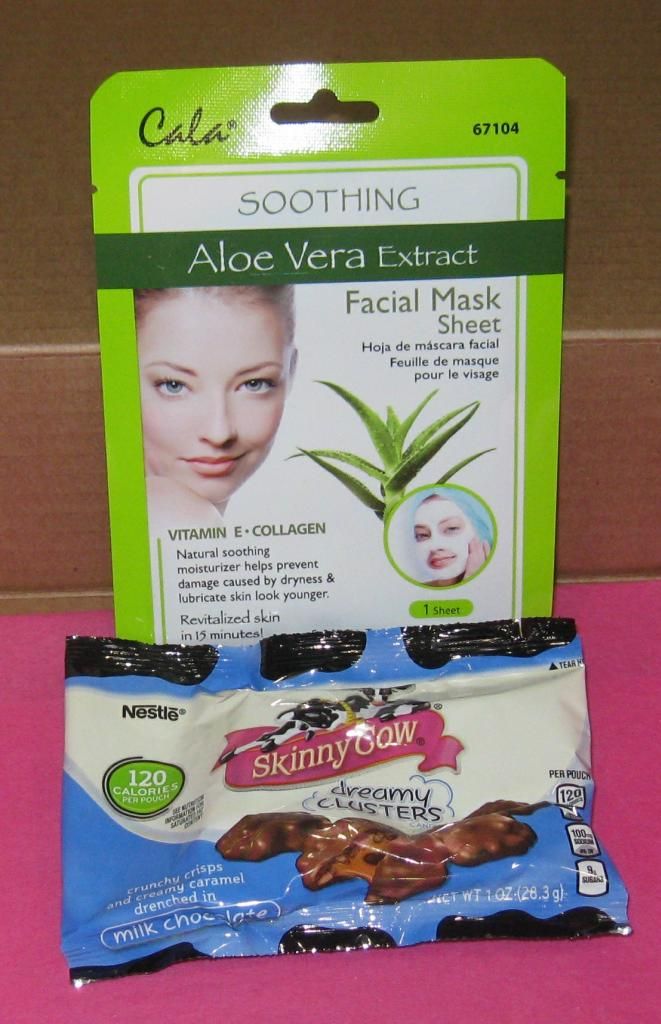 Bonus items! An aloe vera face mask and Skinny Cow chocolate!
While I prefer regular scarves to infinity scarves, these are both long enough that I think I can pull them off. And I wasn't expecting the two bonus items! What a nice surprise! Sad that I finally found a unique sub box that I love, only to have it reinvent itself. Well, at least I got one month's worth of beautiful scarves!