We had company the other day and I wanted to bake some cookies for them, but I was out of chocolate chips. I remember hearing about cake mix cookies, so I did a quick search on Pinterest and found an easy recipe!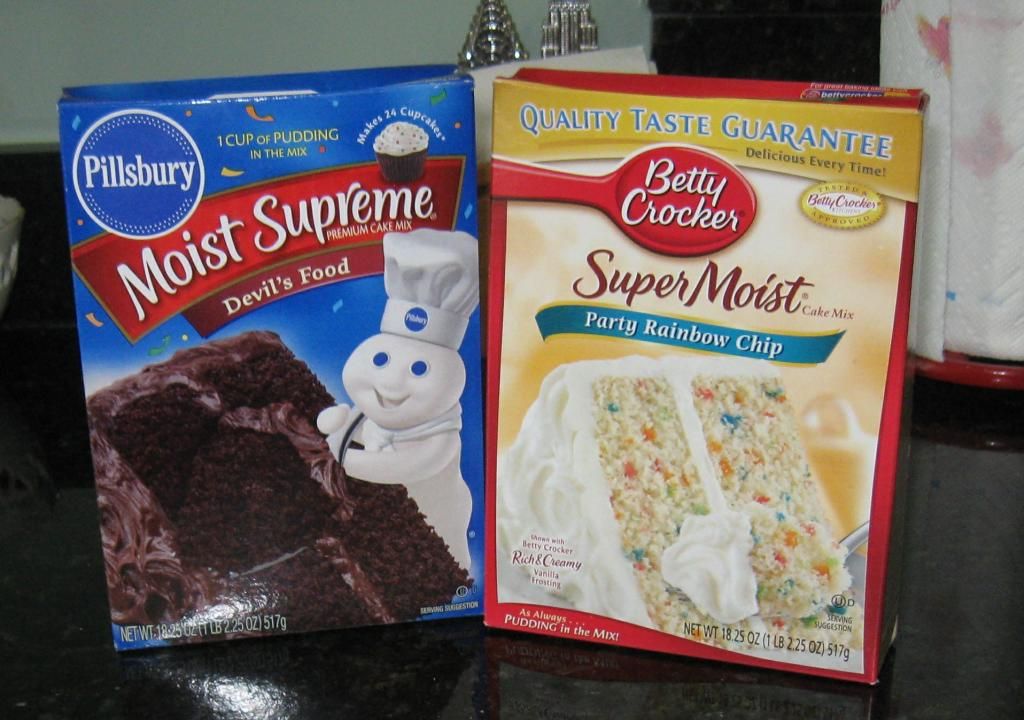 I had Pillsbury Devil's Food and Betty Crocker's Party Rainbow Chip mixes on hand, so decided to make them both. The recipe was pretty straightforward:
One box of cake mix
2 eggs
1/2 oil
Preheat oven to 350 degrees
Mix ingredients together
Roll into 1-2 inch balls
Bake for 9 minutes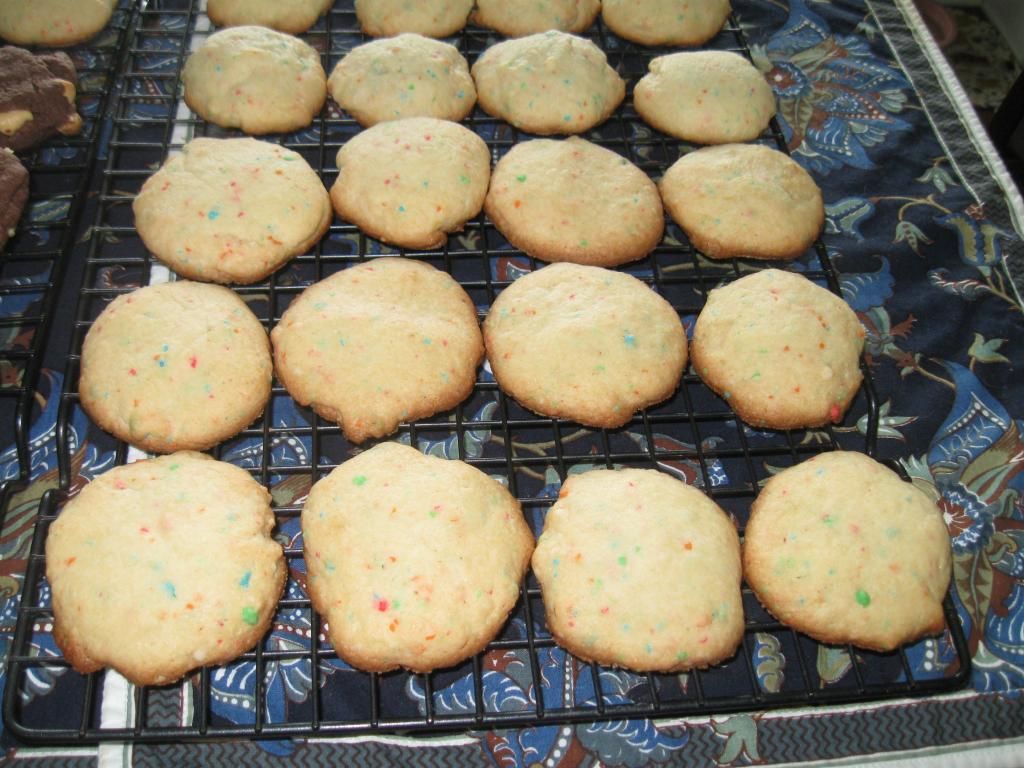 I made the party rainbow mix first. The first batch was too "puffy" so I pressed down on the ball of dough after dropping onto the cookie sheet. The fluffy cookies are in the back and the flatter ones in the front.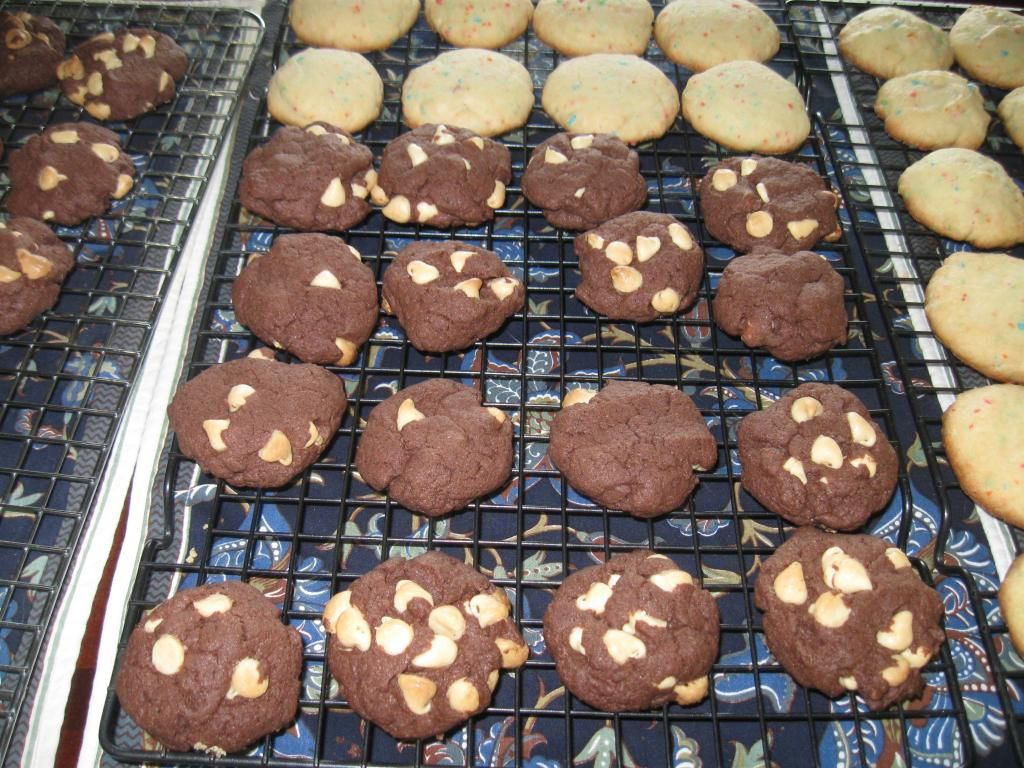 Next were the devil's food cookies. I decided to add some white chocolate chips to add some interest. You can never go wrong with chocolate chips!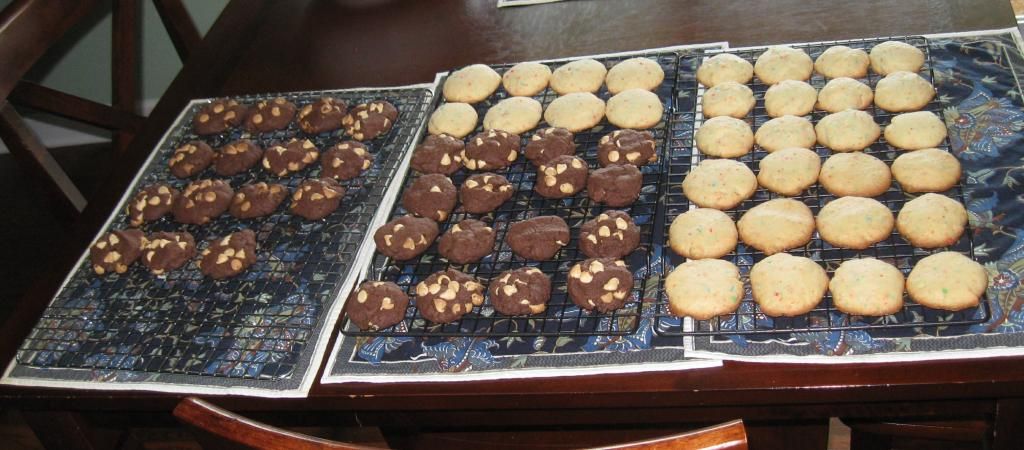 All done! I got roughly 32 cookies out of each mix. I loved the party rainbow cookies, but the boys preferred the devil's food. They tasted like little cakes to me, which was unique and tasty! The recipe was so incredibly easy that I may never go back to baking cookies from scratch again!