Birchbox
is a monthly beauty subscription where you receive a mix of beauty products (samples and full size). At only $10 per month, it's one of my favorite beauty boxes and a great deal! I received box #28 this month.
Birchbox partnered with Women's Health magazine this month! Love the special box, as it's so fun and colorful!
Info card. In conjunction with teaming up with Women's Health magazine, this month's theme is "Power Up".
First look!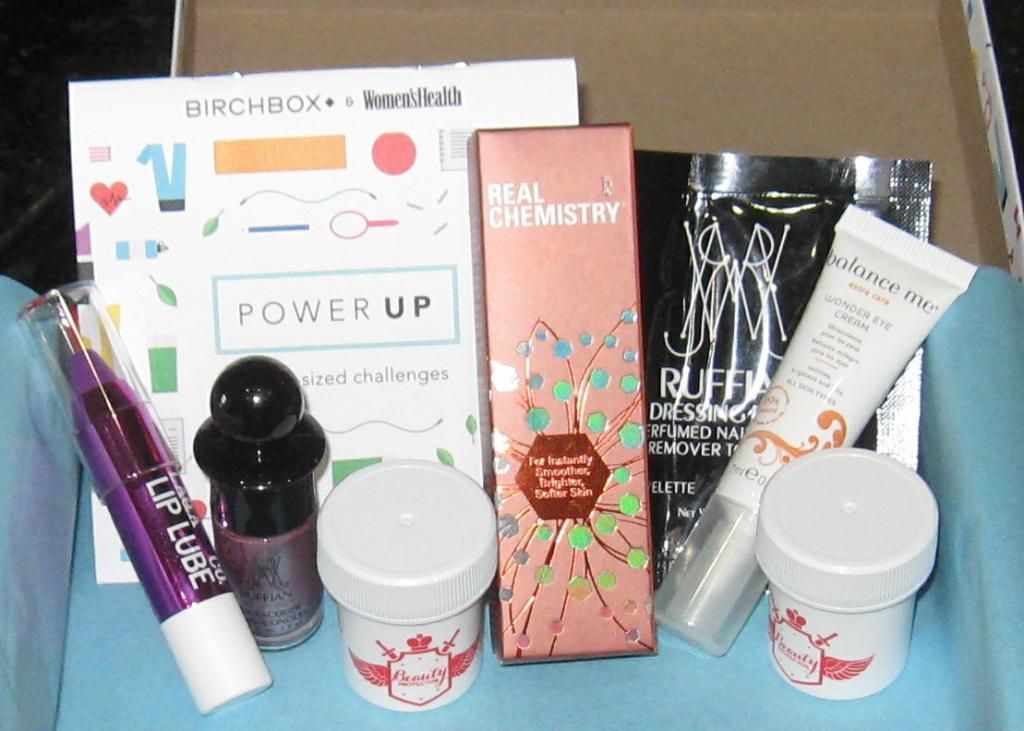 My July goodies! The most items I've ever received in a single box!
Beauty Protector Protect & Treat Mask.
Developed by stylists, this argan oil treatment restores strength and megashine to hair.
Love the detangler, so looking forward to trying this mask! So happy that I received two jars, as this will give me enough to really sample the product.
Ruffian nail polish in Ambrosia.
This was my pick this month. Birchbox is trying something new and let us pick the shade of either nail polish or lip gloss that we wanted this month. I love nail polish and love all shades of purple, so how could I not pick this one?
LAQA & Co sheer lip lube pencil in Menatour.
A high-gloss, semi-sheer lip color that's perfect for summer.
This is a duplicate for me, but I still haven't tried it. The purple is a little scary, but maybe it won't be too bad because it's sheer?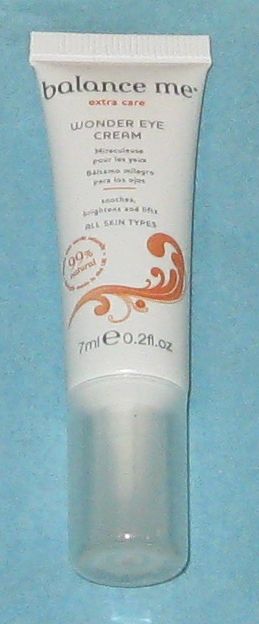 Balance Me Wonder Eye Cream.
Antiaging multitasker that conquers wrinkles and dark circles at the first signs of aging.
I have enough eye creams to last a lifetime now, and am getting a little paranoid that beauty boxes keep sending me more. Are they trying to tell me something? :p
Real Chemistry Luminous 3-minute Peel.
This acid-free peel gently exfoliates for instantly softer, smoother, brighter skin.
Don't think I've ever tried a peel before, so curious to see if it works.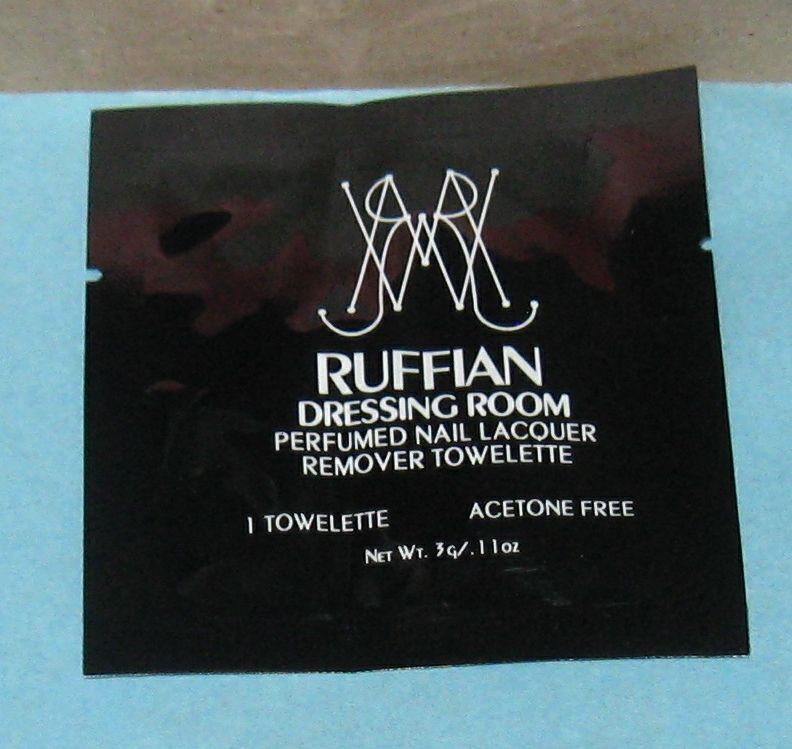 Ruffian nail lacquer remover towelette.
This was a bonus item included in my box this month. Hope it works!
Power Up Challenges
Twelve Power Up Challenges that will inspire you to maximize your workouts, sleep, and everything in between.
This is a cute little booklet with 12 small challenges for the month, ranging from trying a different way to part your hair to getting more sleep, they look like fun! I'm going to try and do all twelve!
One of my better boxes this month! Love that I was able to choose between lip gloss and nail polish this month, and even happier that I could then choose the shade I wanted! I really hope that Birchbox decides to keep this feature as it makes the box special. Although I don't need more eye cream, I'm happy with the rest of my box.
Please leave me a link if you received a Birchbox this month, as I'd love to see what you got!