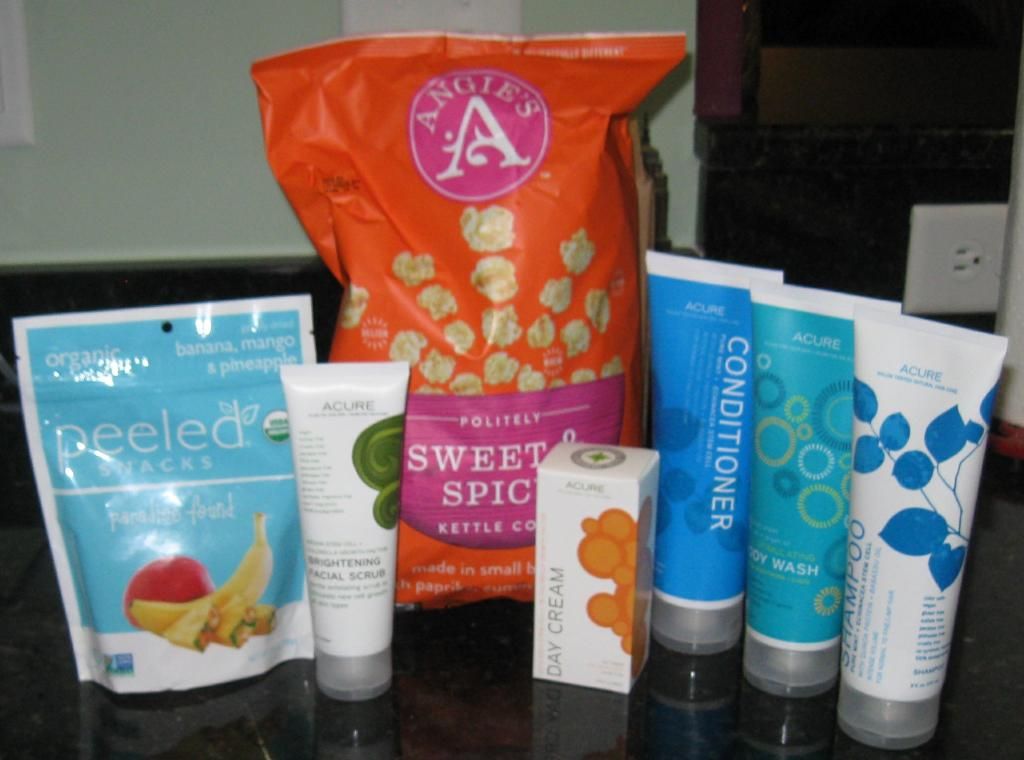 I recently signed up for a house party with Acure. While I'm grateful to receive anything and eager to try their products, I have to admit that I'm a little disappointed after seeing the party packs that earlier hosts received. I'm guessing that they simply weren't prepared for the response they received and had to scale back on their samples, but how I'm supposed to have a party with this? I like my friends, but not enough to shower with them! lol
Here's what was included in my party pack:
These were all full size and worth well over $70, so a very generous pack! We already tried the snacks, but I haven't tried any of the Acure products yet as I'm waiting to hear back from them if it's okay to do a review instead of a house party.
The Peeled Snacks were a mix of dried mango, pineapple, and banana. Not my favorite dried fruit, but I do like that they are organic and have no added oil, sugar, or preservatives.
Angie's Sweet & Spicy Kettle Corn popcorn was too spicy for my family and we couldn't finish it. Disappointing, as kettle corn is our favorite!
Anyone else receive the Acure party kit? What did you get? And were you able to have an actual party? Please let me know, as I'm at a loss!