The PopSugar Must Have box is a crowd favorite, but the boxes have been hit or miss for me. Since they raised the price to $39.95 a month, it just isn't worth it for me and this will be my last box (until the next promo!),
First look at my June goodies!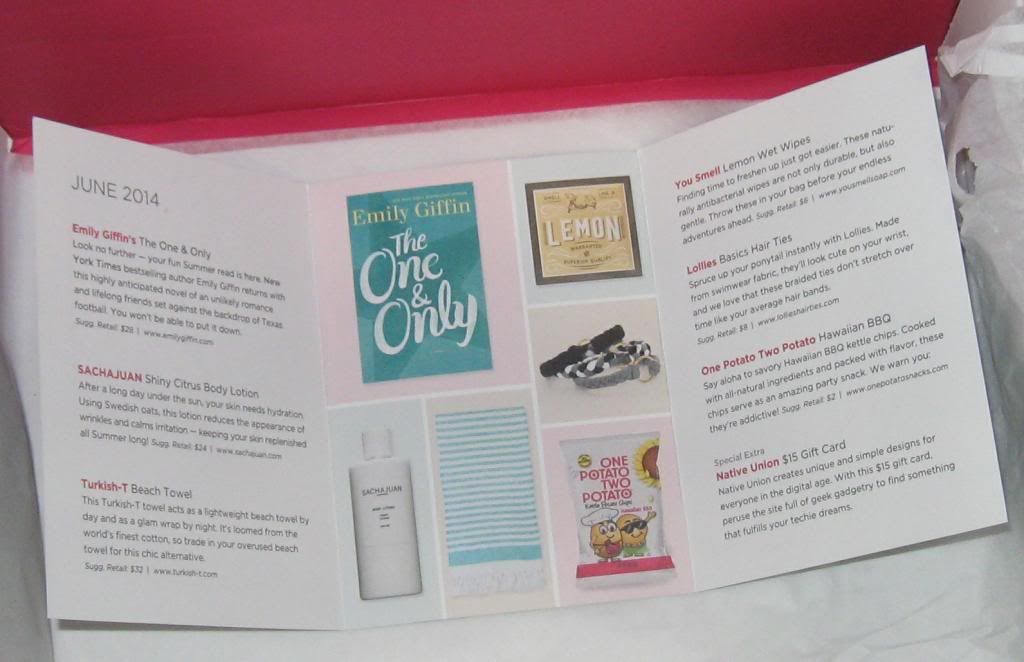 The info card. It's a little different format than what I'm used to, and I prefer this tri-fold card to the old accordion-type fold out card.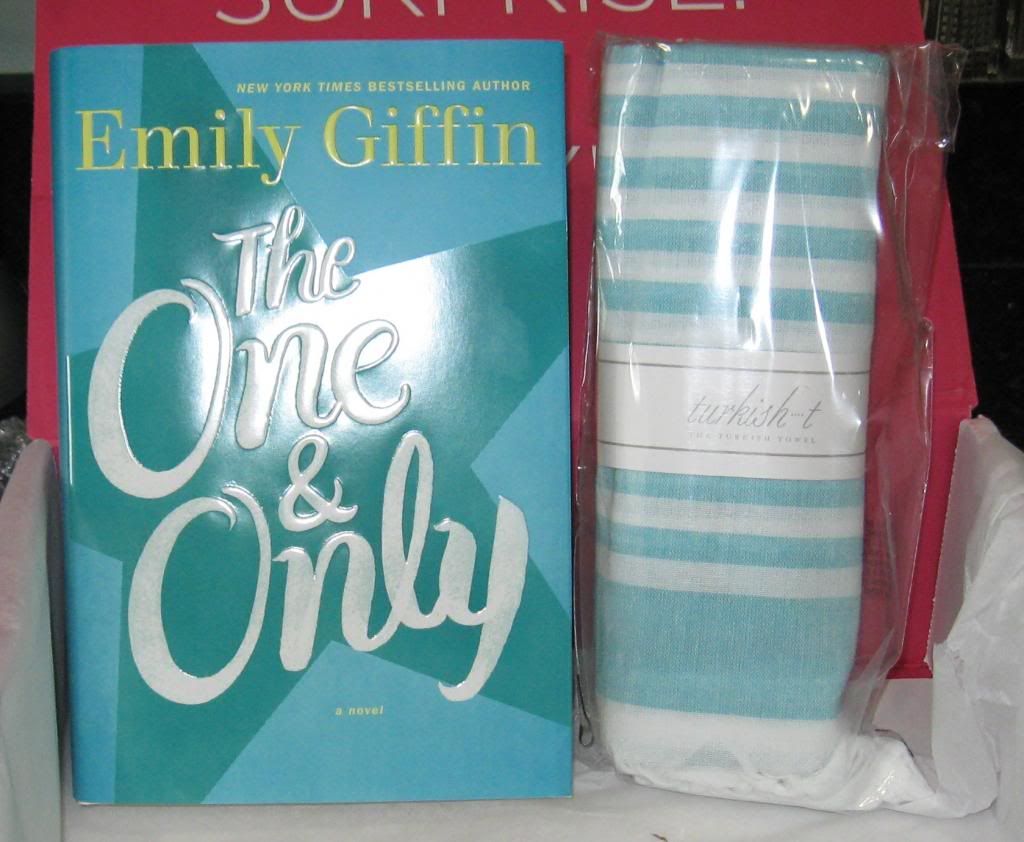 My two favorite items from the box: an Emily Giffin book and a Turkish-T towel! I was disappointed that I missed the awesome towel from the resort box, so this is the next best thing! And I can never say no to new books, and this one I'll actually read!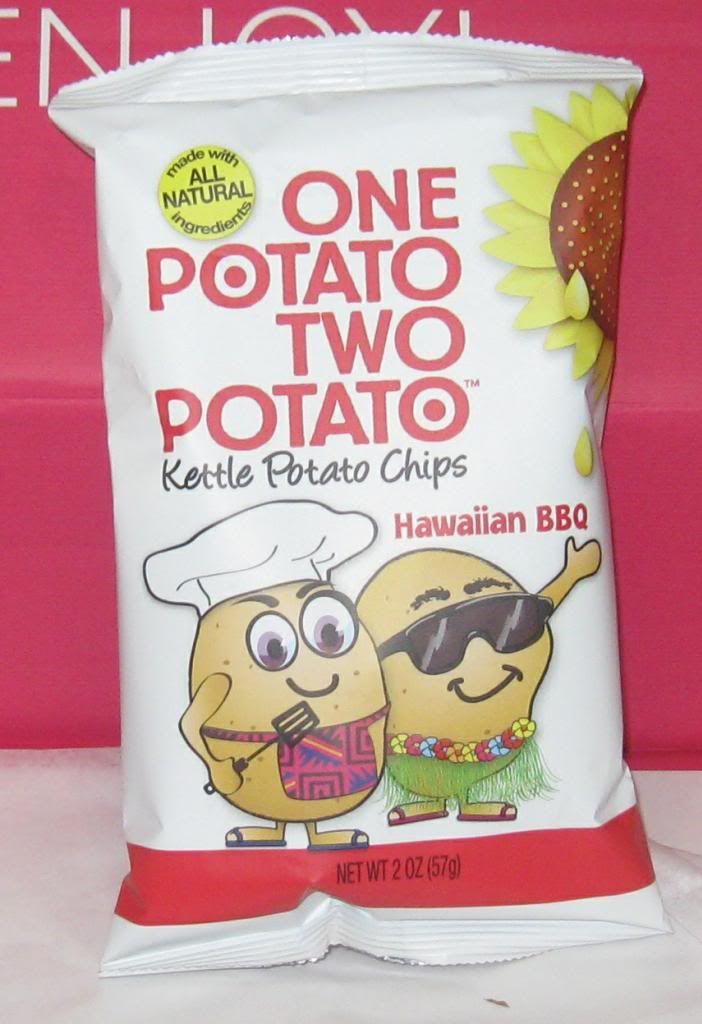 One Potato Two Potato Hawaiian BBQ kettle chips. These are nice, thick kettle chips with a kick! While we love kettle chips and love bbq chips, these were a little too spicy for our tastes and we couldn't finish the bag.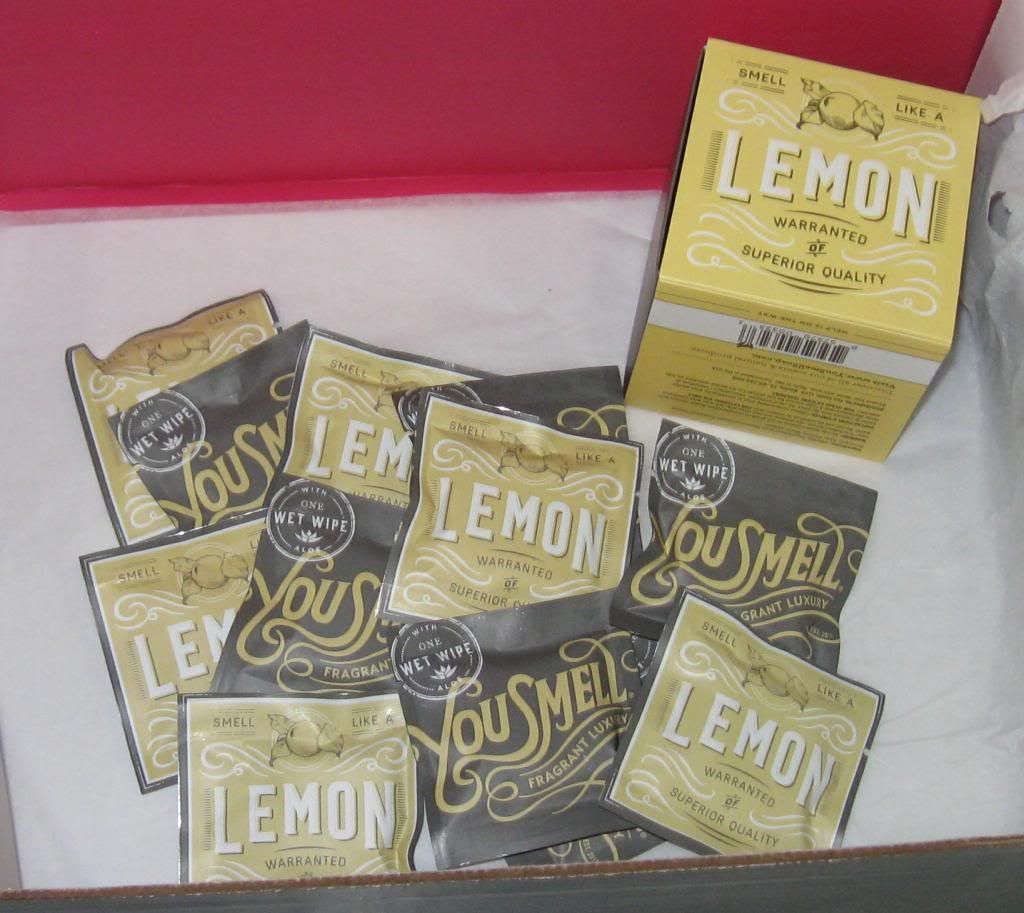 You Smell lemon wet wipes. I love the brand name, and you can never have enough wet wipes so these are a win-win for me!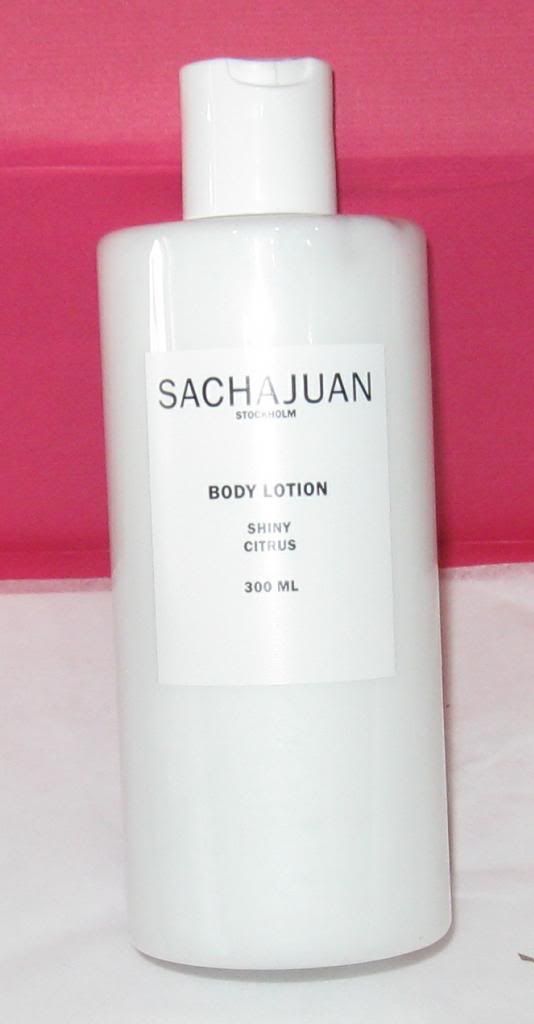 Sachajuan Shiny Citrus body lotion. I have enough lotions and creams to last a lifetime, so this one will be going on my trade board.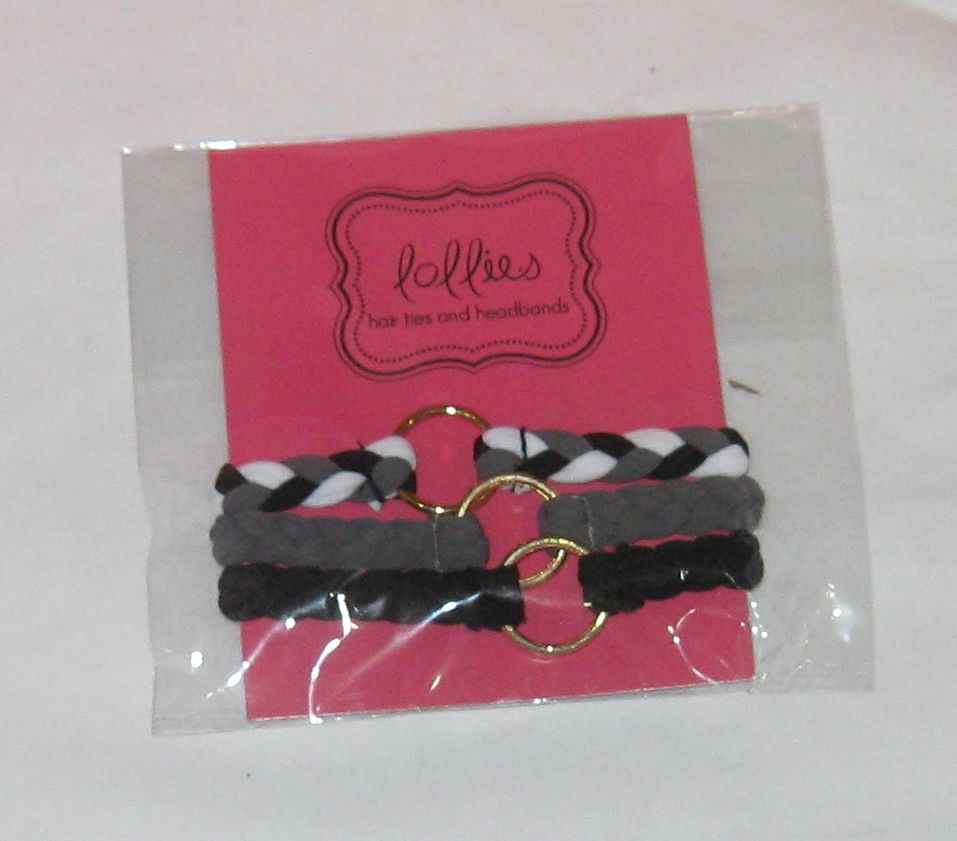 Lollies Basics hair ties. These look more like bracelets than hair ties. Either way, I have no use for them so another item for the trade list!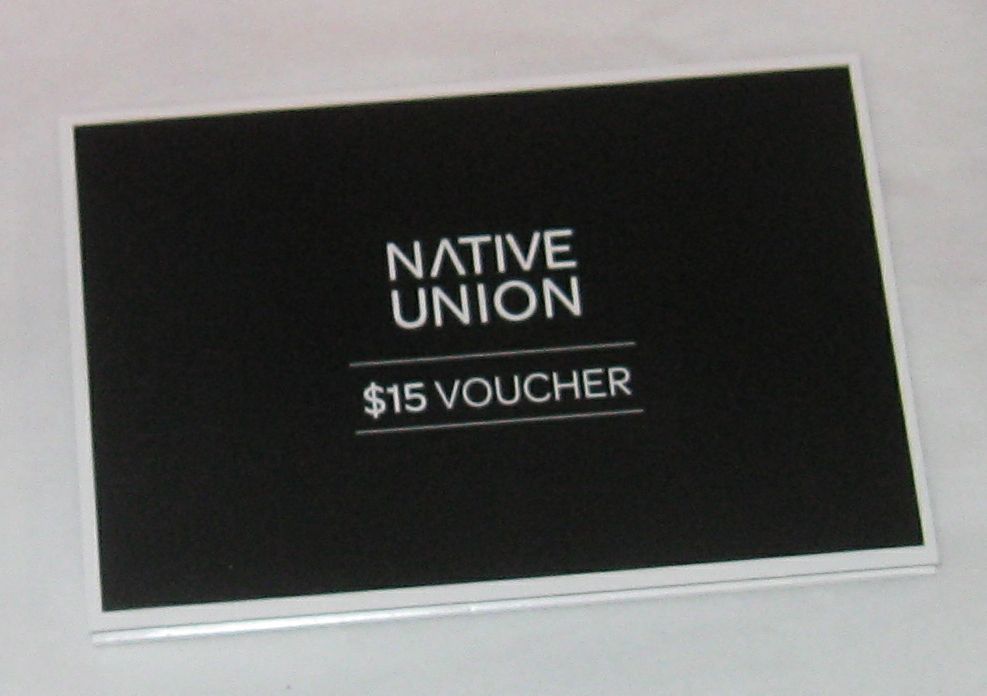 Native Union $15 gift card. I've never heard of this store, so hopefully they'll have something not too expensive I can spend my giftcard on!
Not a bad box this month, but still not worth the price IMO. Of course, next month will probably be an even more amazing box and I'll be kicking myself! Oh well...