Birchbox
is a monthly beauty subscription where you receive a mix of beauty products (samples and full size). At only $10 per month, it's one of my favorite beauty boxes and a great deal! I received box #47 this month.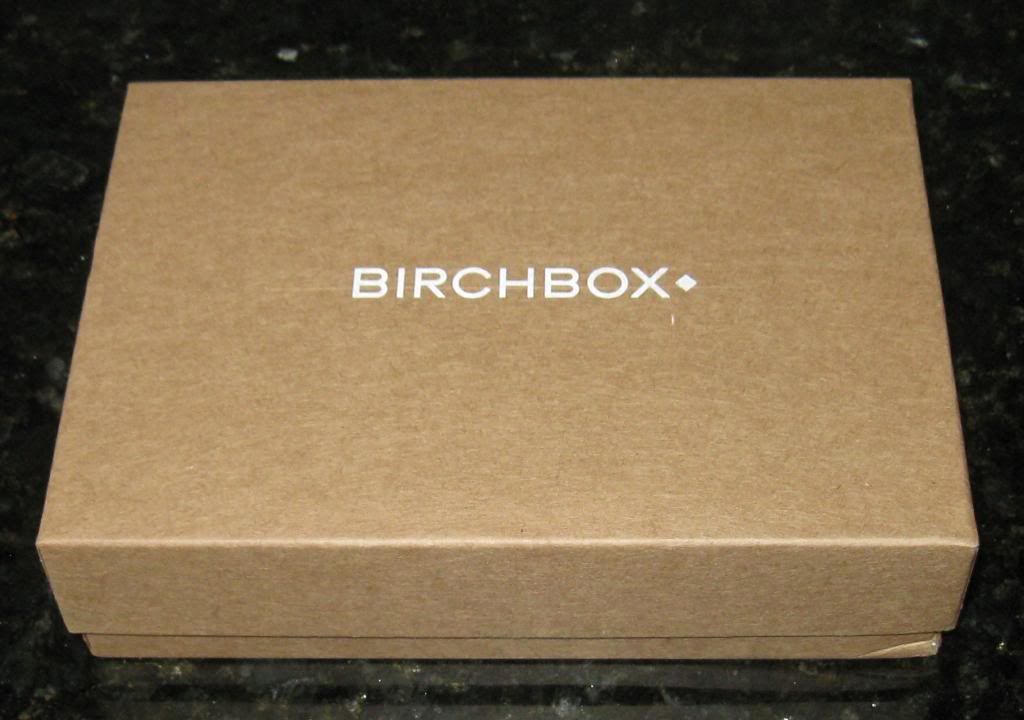 Love the boxes they use! I save mine and have use them for gifts and shipping. I usually giftwrap just the top of the box for an easy to open present.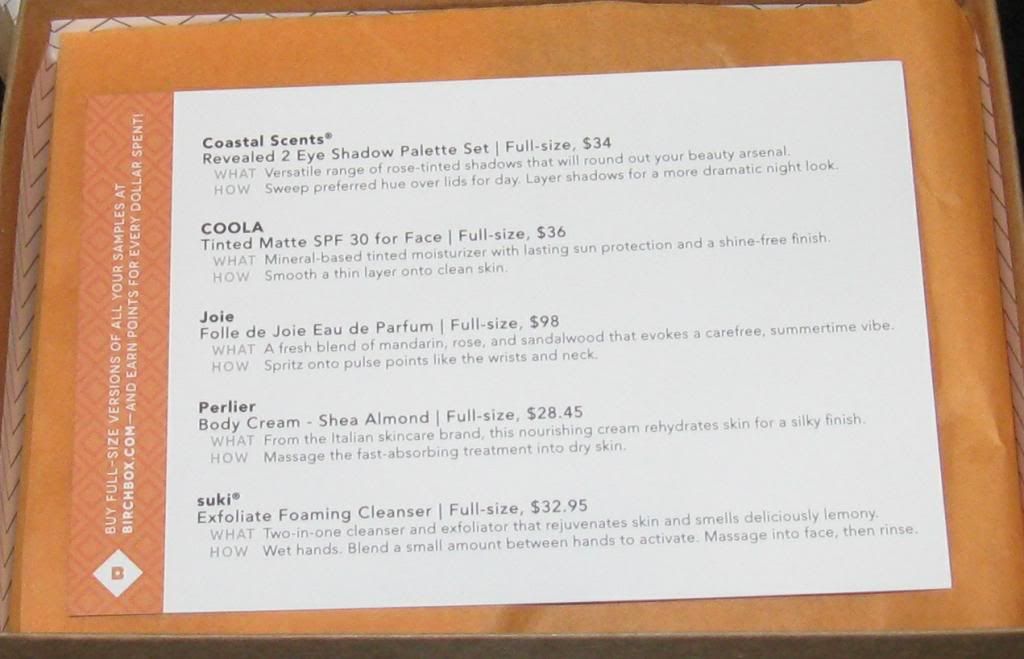 info card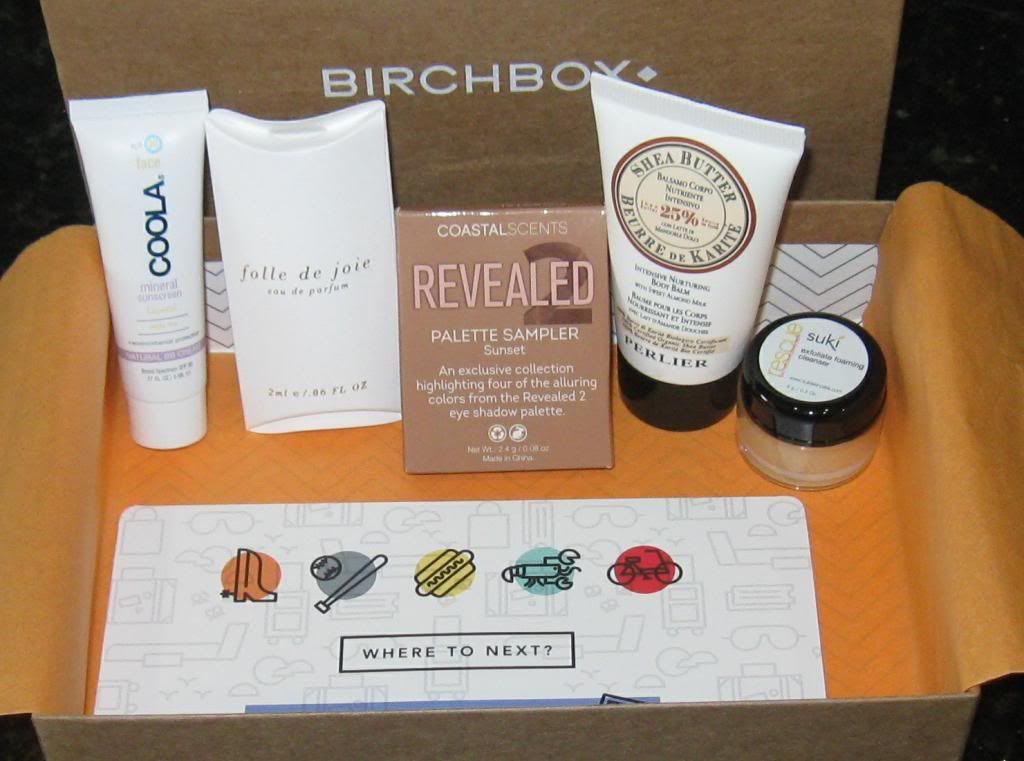 My June goodies!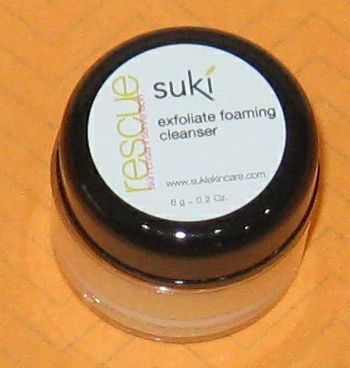 Suki Exfoliate Foaming Cleanser. I've heard nothing but good things about Suki products, and this one smells SO good! Already traded for a second jar, as you can never have too many cleansers!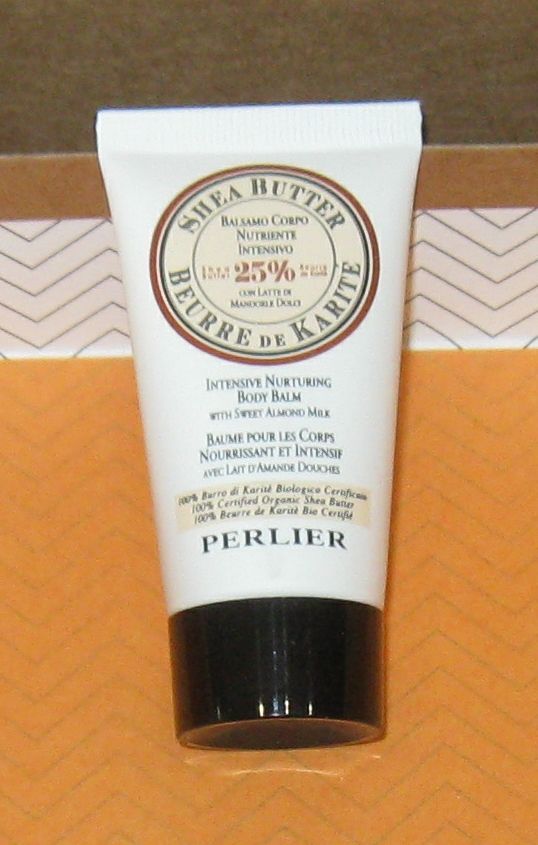 Perlier Shea Almond body cream. I have enough lotions/creams to last a lifetime, so traded this away already.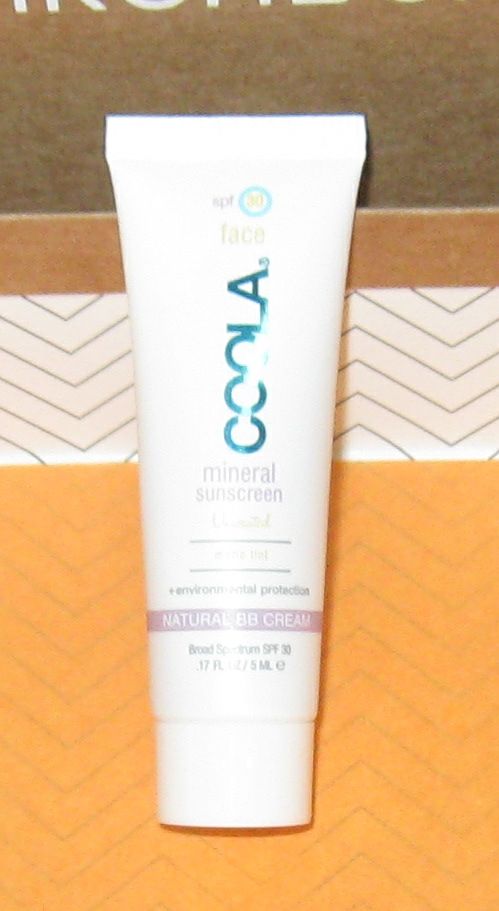 Coola Tinted Matte SPF 30 for Face. Not a big fan of Coola, so will be putting this on my trade board.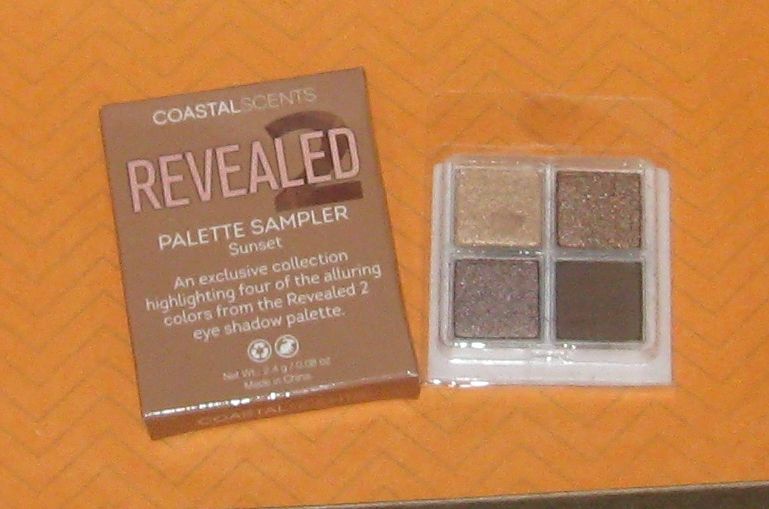 Coastal Scents Revealed 2 Eye Shadow Palette. Smaller than I expected, but these are pretty, neutral shades that I'm looking forward to trying.
Joie Folle de Joie Eau de Parfum. I love perfume samples, but have more than enough at the moment so traded this away already.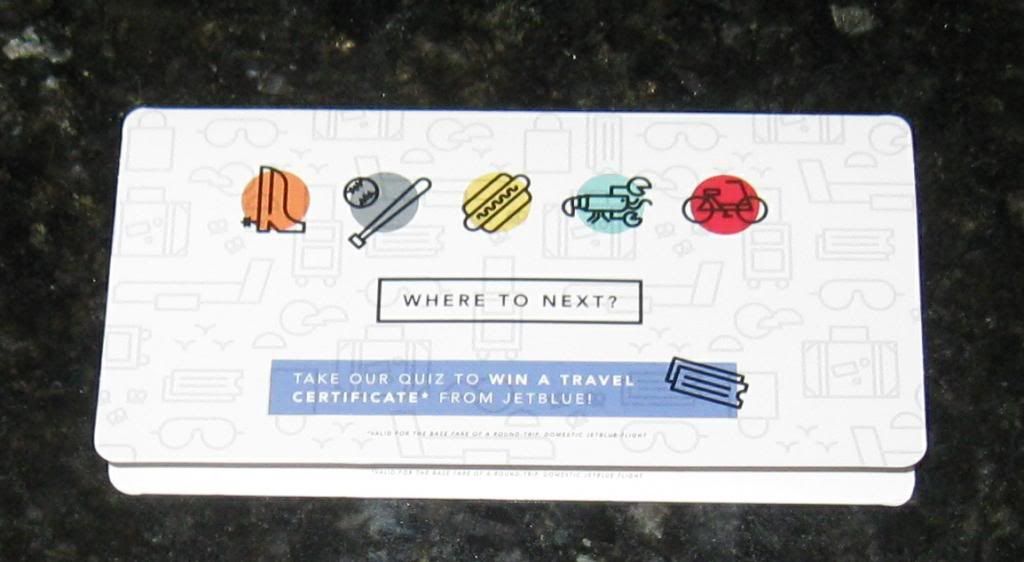 A fun little quiz to celebrate a collaboration between Birchbox and JetBlue. Answer the questions to find out where you should travel next!
All in all, not my favorite box. I love the cleanser, the eye shadow is okay, and the rest just meh. Still a great value for only $10 a month, but thinking about cancelling until I catch up with all the samples I've already collected. Or maybe I'll keep one of the boxes and just cancel one of my two subscriptions. Yeah, I'm so addicted that I have two subs! *L*