The PopSugar Must Have box is a crowd favorite, but the boxes have been hit or miss for me. While I absolutely loved last month's box, this month was a big disappointment and I cancelled my subscription. Again. Since they raised the price to $39.95 a month, it just isn't worth it for me, even with discounts.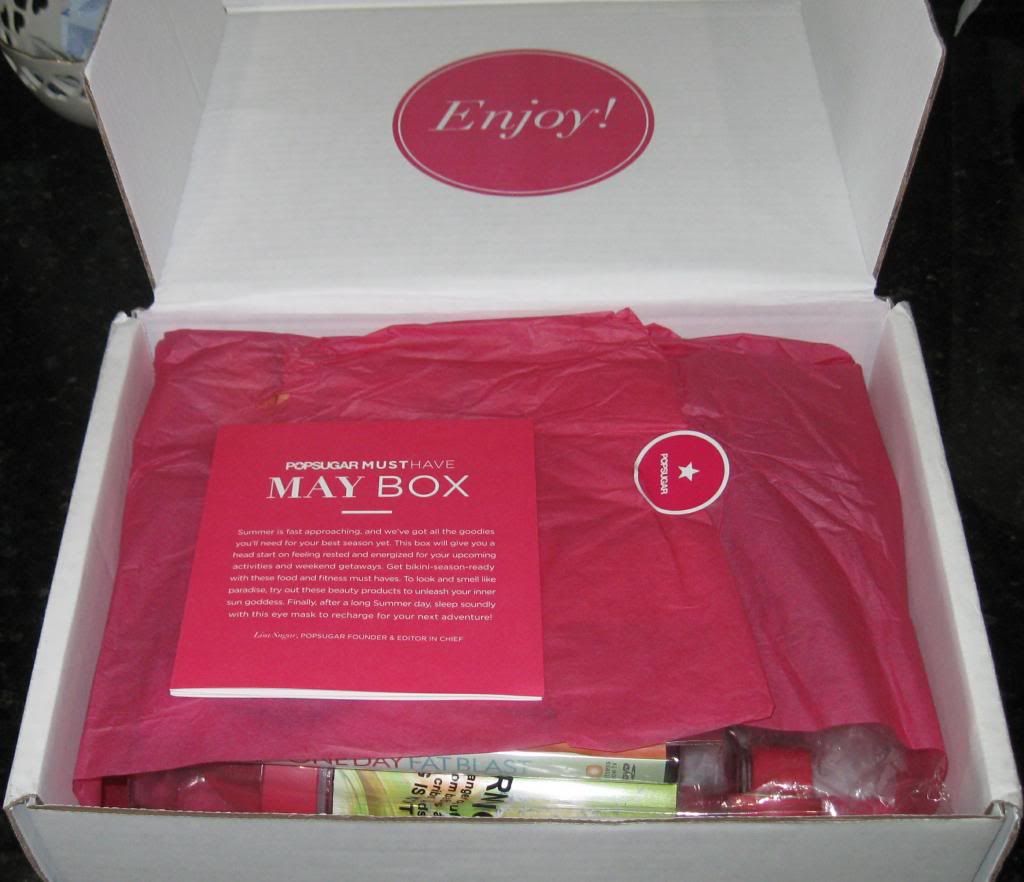 First look
May goodies
Must Have Food: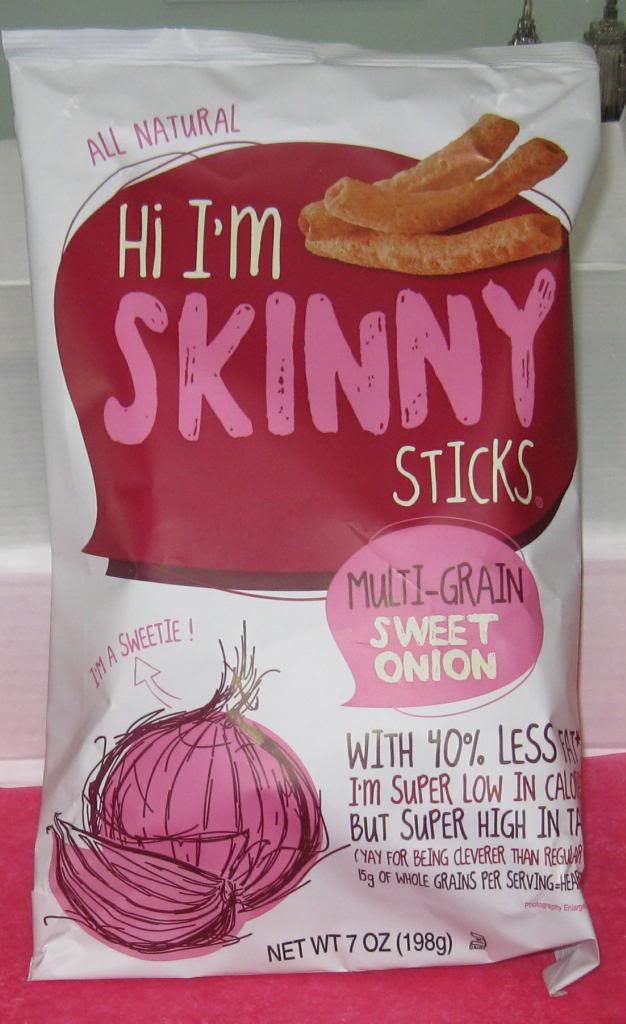 Hi I'm Skinny Sticks in Multi-grain Sweet Onion
These are surprisingly tasty! Not too onion-y and more substantial than expected. Thought they would be airy like cheese puffs, but they're much better! And at only 4 calories per stick, I can see buying these again!
Must Have Home:

Zing Anything Citrus Zinger
I received a water bottle just like this in another box, so will be adding this to my trade board.
Must Have Fitness: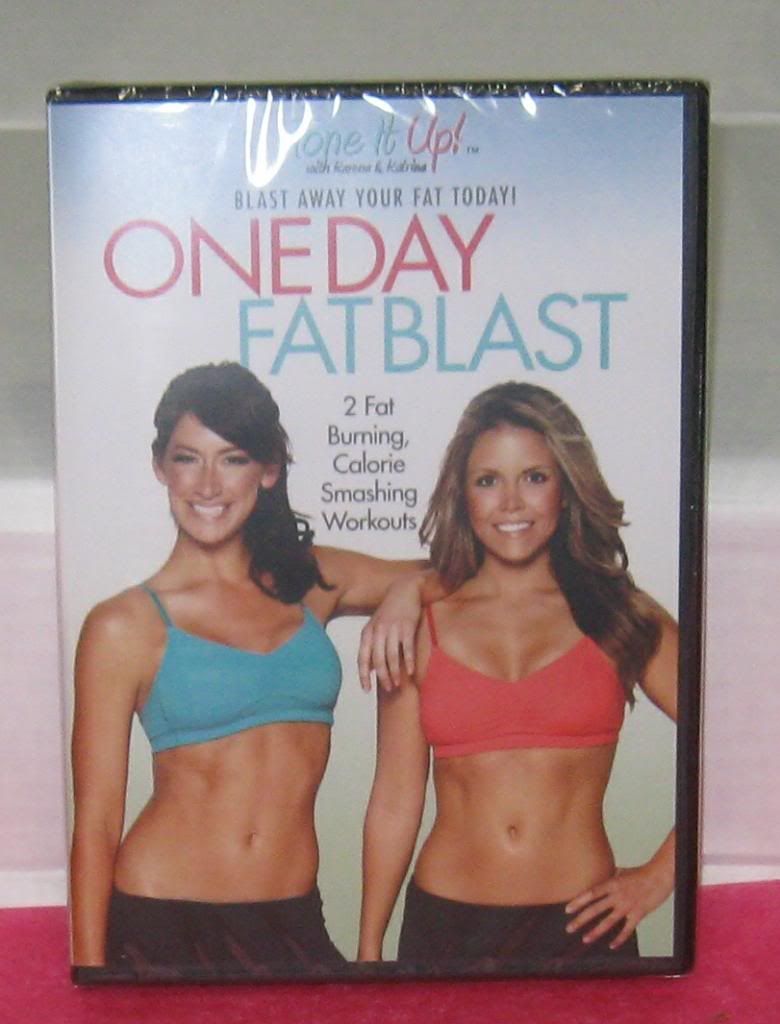 Tone It Up One Day Fat Blast
Not a big fan of workout DVDs, so will probably put this on my trade board.
Must Have Beauty: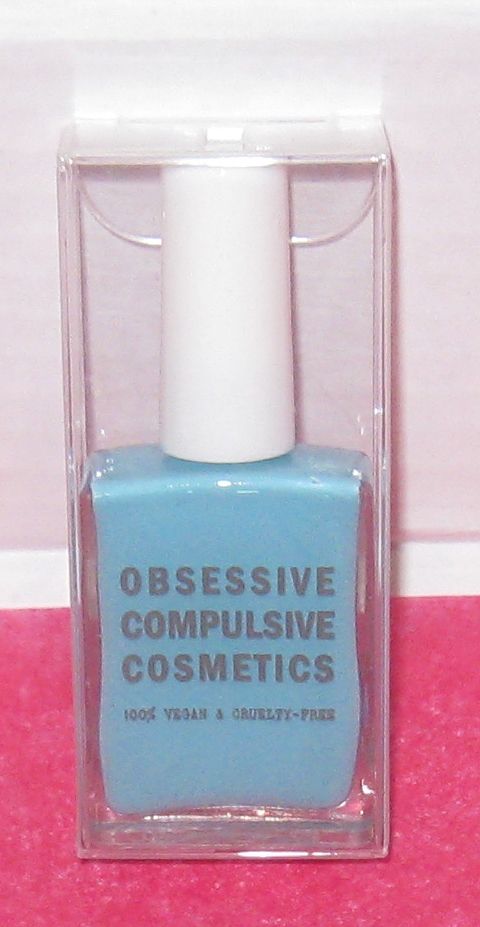 Obsessive Compulsive Cosmetics Pool Boy Nail Lacquer
This is a fun color for summer, and I love the name! I have a few other blues this shade, but I'm curious about this brand so will give it a try.
Must Have Home: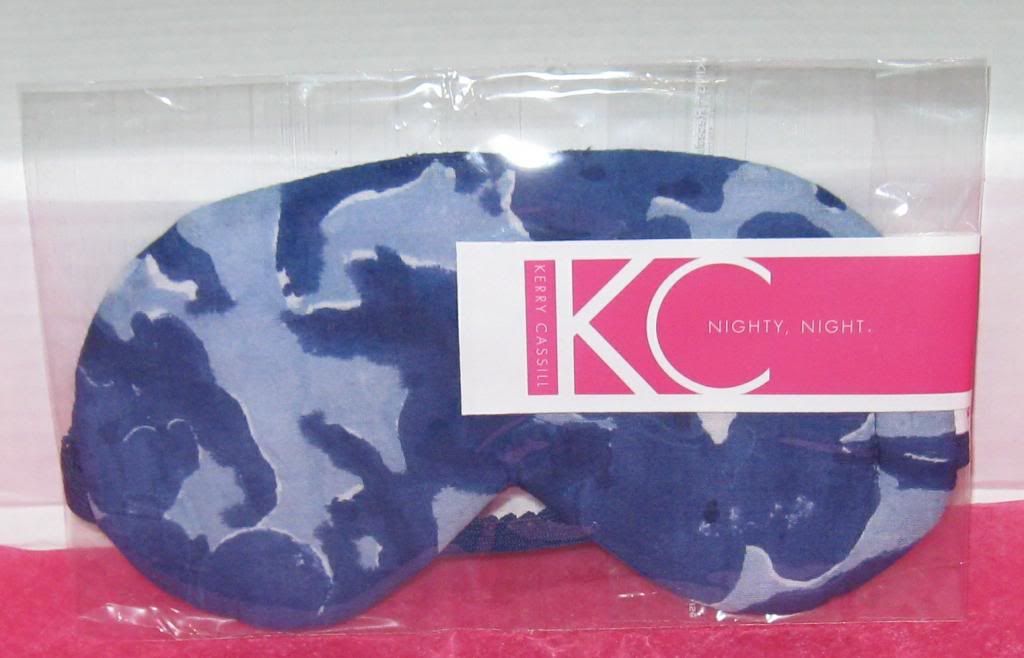 Kerry Cassill Eye Mask
This is a nice, padded eye mask, but I don't use sleep masks so will try to find it a good home.
Must Have Beauty: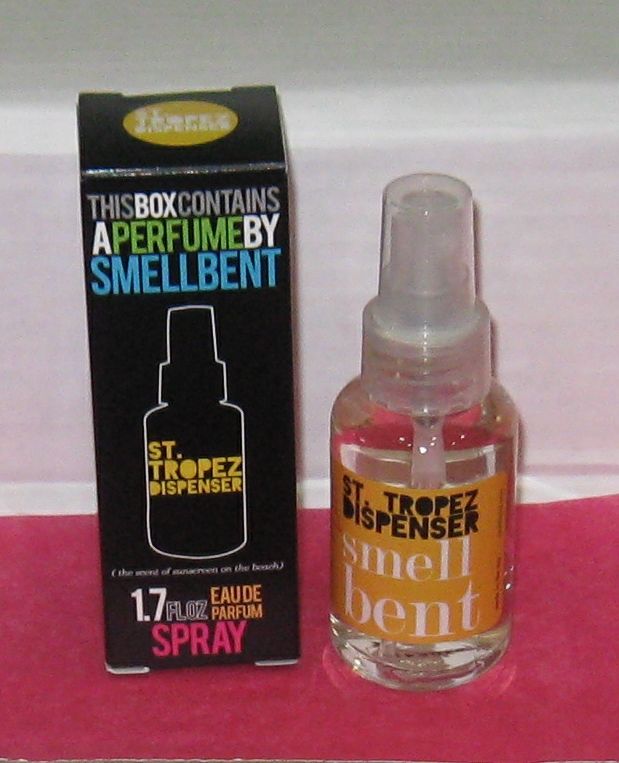 Smell Bent St. Tropez Dispenser
I like the scent, but DH hates it enough that I need to trade it for something else. Never a good sign when he walks into the room and asks what stinks!
PopSugar keeps disappointing me, so finally going to throw in the towel and admit that we're just not meant to be.