Glossybox
is a monthly subscription service that is available by the month ($21), or you can sign up for 3,6,or 12 month plans. Once you select a plan, you fill out your beauty profile, sit back and wait for your box filled with 5-6 luxury-sized samples! A little pricey for my tastes, but I took advantage of a great deal for the April box. They always seem to ship late, but this one didn't show up until May! I cancelled after this box, as I wasn't impressed.
One thing that Glossybox has going for it is their awesome boxes! I love their boxes and always save them for gift giving. Also like that the items are wrapped in pretty tissue paper and tied up with a pink bow. Like a little gift!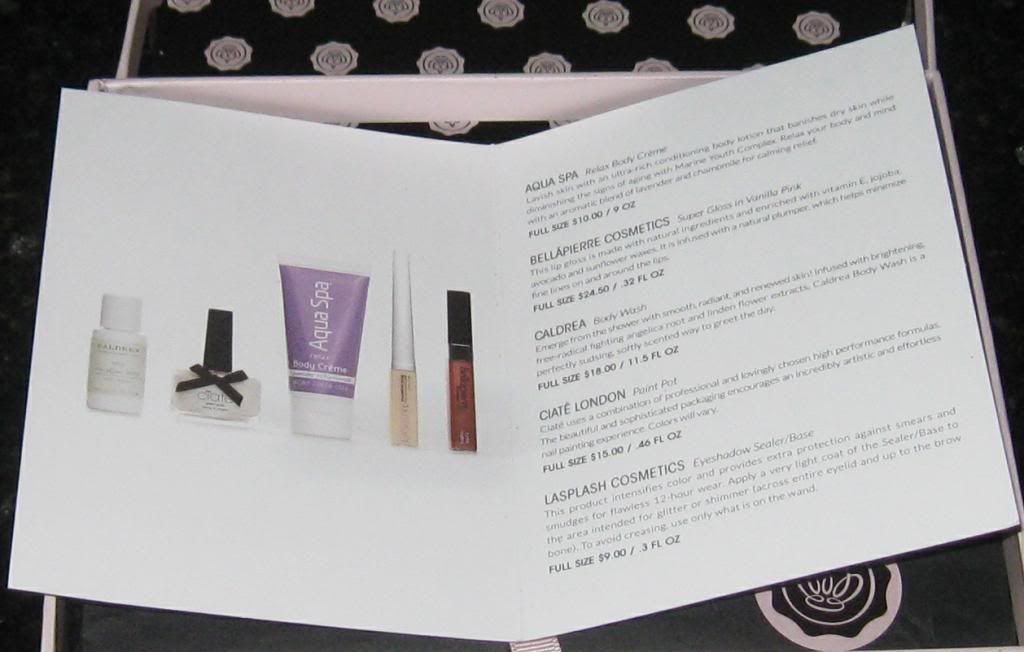 info card
April goodies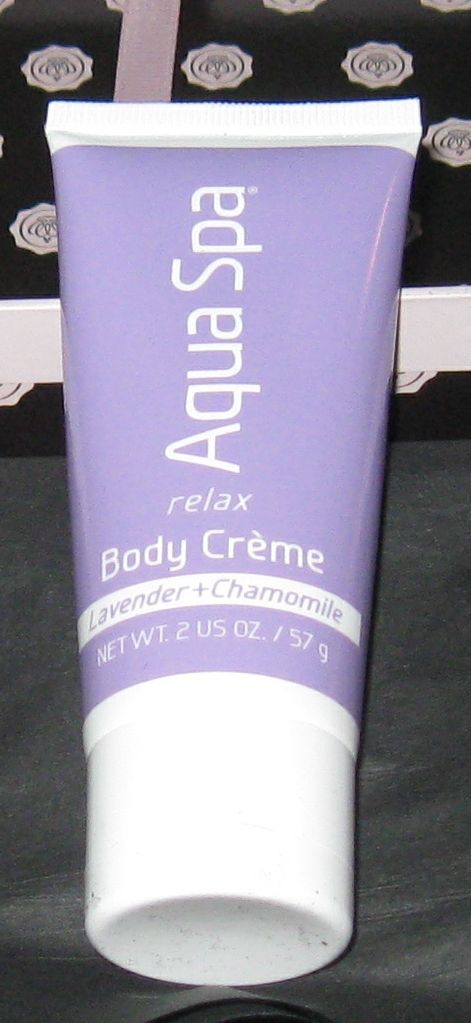 Aqua Spa Relax body creme in lavender and chamomile.
LASplash eyeshadow sealer/base.

Bellapierre Super Gloss in Vanilla Pink.
Ciate London paint pot. Twinset and Pearls nail polish.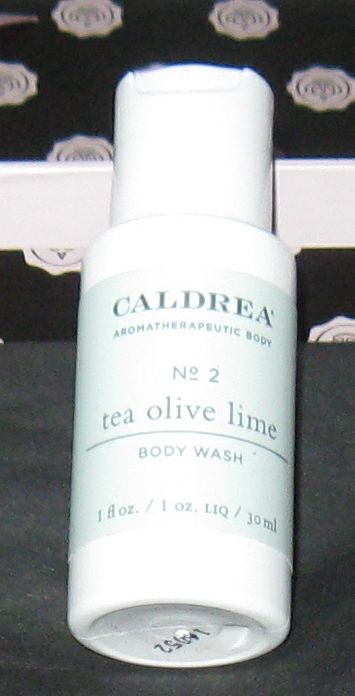 Caldrea body wash.
Glossybox is hit or miss for me, and this month was a miss. I have a ton of body creams and washes already, don't like lip gloss, and don't have need of an eyeshadow sealer. Not a big fan of the nail polish either, but don't have a decent white in my collection so will give it a try. If anyone out there is a fan of Glossybox, can you let me into the secret? Because I'm just not impressed.