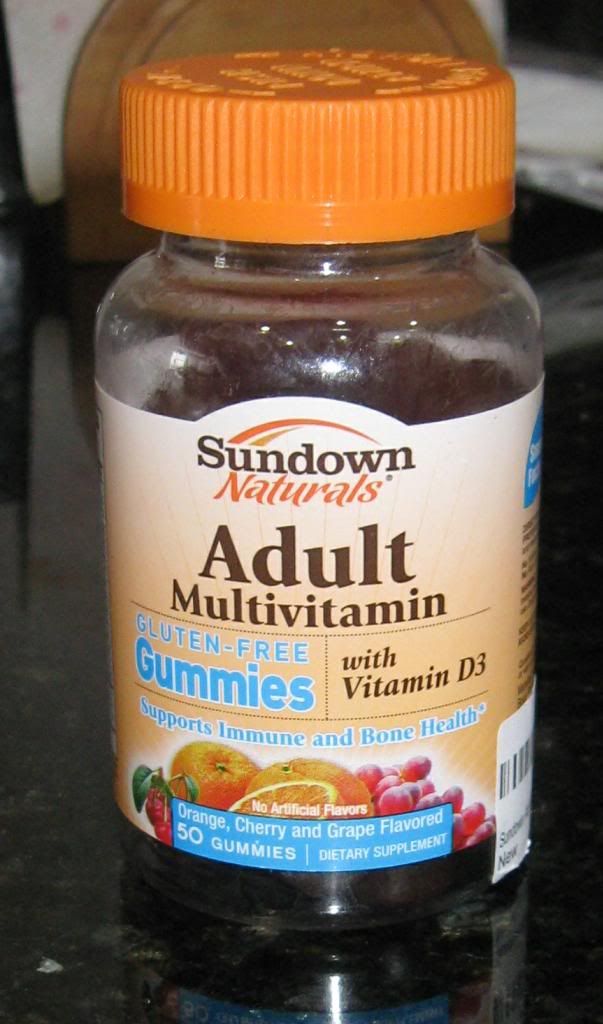 No need to swallow a handful of pills to give your body some of the essential vitamins and minerals it needs - not when you can chew 2 delicious gummies instead. Three delicious flavors - orange, cherry, and grape - in every bottle. (Amazon description)
My Thoughts:
When I first heard about gummie vitamins, I had some concerns about children confusing them with regular candy and taking too many. And when the adult versions came out? I shook my head again, because adults should be grown-up enough to take their vitamins in regular form. Just another example of adults acting like kids....except I'm apparently one of those big kids who doesn't take her grown-up vitamins because they're nasty and huge and make me want to gag half the time.
Despite my misgivings, these actually work because I'm now taking my vitamins every day like a good girl! Regular vitamins are probably more cost effective (one per day vs two gummies per day), but not taking vitamins vs taking gummie vitamins is better than nothing, right?
These are supposed to be three flavors, but I can't really tell them apart and they just have a mild fruity flavor to me. The gummi format makes it easy for me to take them every day, plus I feel like I'm getting away with something because I'm eating "candy" first thing in the morning!
Sample provided via Amazon Vine in exchange for an honest review