Took part in a Facebook gift exchange and really lucked out, as my giftee was awesome! We must have similar tastes because I absolutely loved everything she sent!


Received a reading journal (I collect journals and love this one!), Lindor chocolates (my fave), tea, nail polish, a purple pen (my fave color!), and a cute Paris tea towel! Also received a bag of birthday cake M&Ms, but DH scarfed those down before I could take a picture. *L*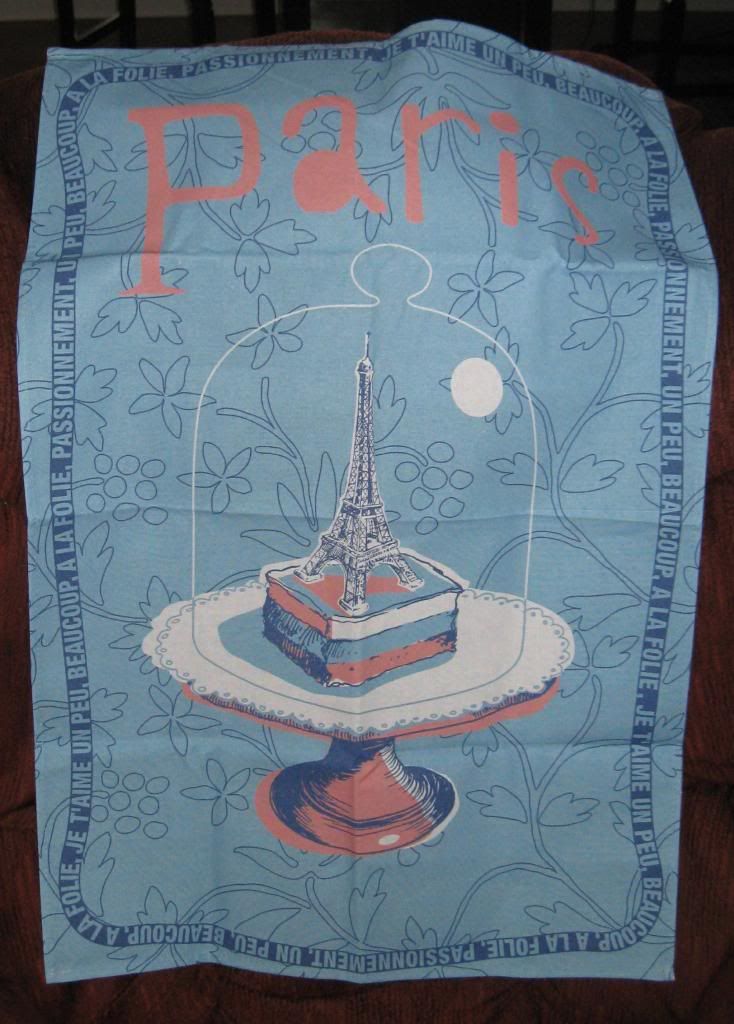 Paris is one of my favorite cities, and how did she know that I collect tea towels? Love it!
Really happy with my swap and looking forward to the next one!