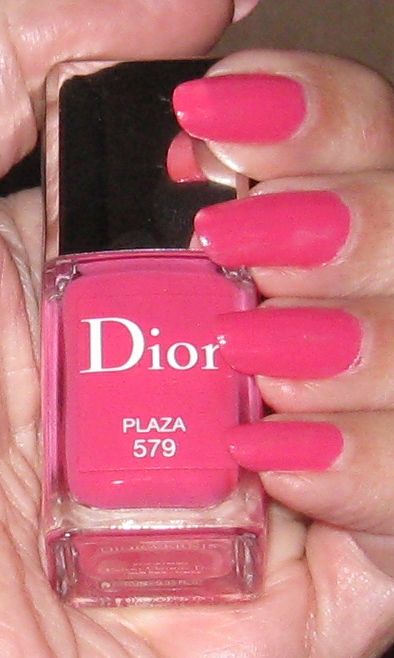 Received this in a prize package from a
Ramblings of a Suburban Mom
giveaway. This is one of the items I really wanted to try, as I never buy expensive nail polish for myself. Loved it!
Never really believed that there was any difference in nail polish and that you were just paying for an expensive "name", but after trying this polish, I really think there's something to the old you-get-what-you-pay-for adage!
This polish went on smoothly and just "felt" better. May have been my imagination, but it also lasted much longer than my other polishes. Didn't get any chipping until the third day, and that was just on the tip of two fingers, barely noticeable. Had to remove it by the fifth day, but that's practically a record for me!
Don't normally like pink or red polish, but really loved this hot pink shade! I used two coats with a base, but no top coat. May ask for more Dior polish next Christmas, as love this polish!