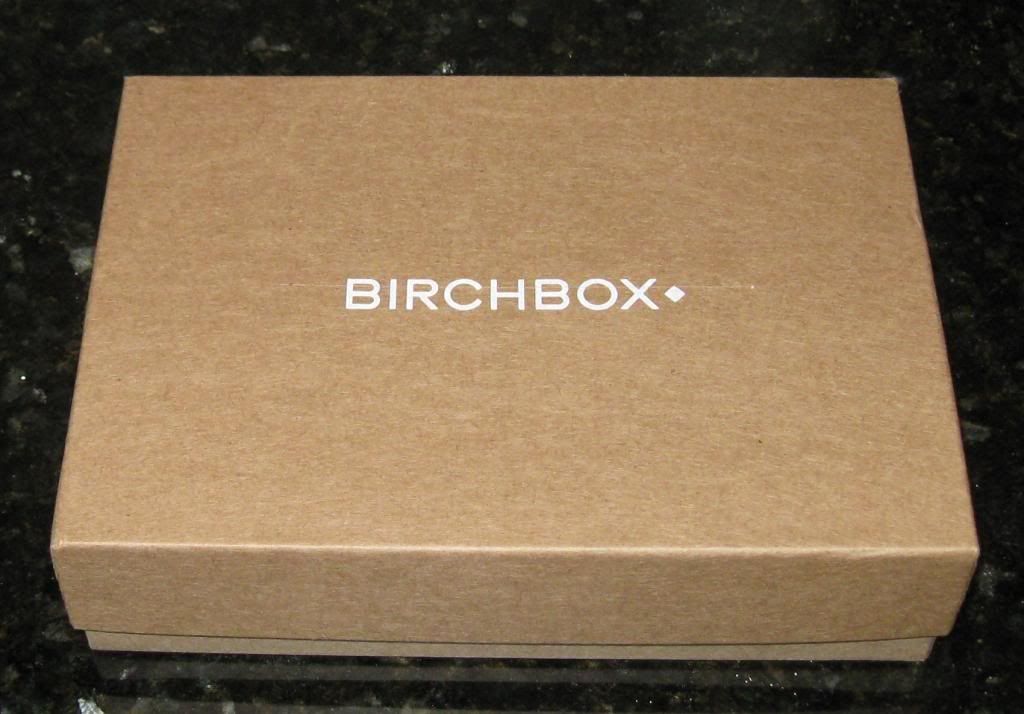 Birchbox
is a monthly beauty subscription where you receive a mix of beauty products (samples and full size). At only $10 per month, it's one of my favorite beauty boxes and a great deal! I received box #13 this month.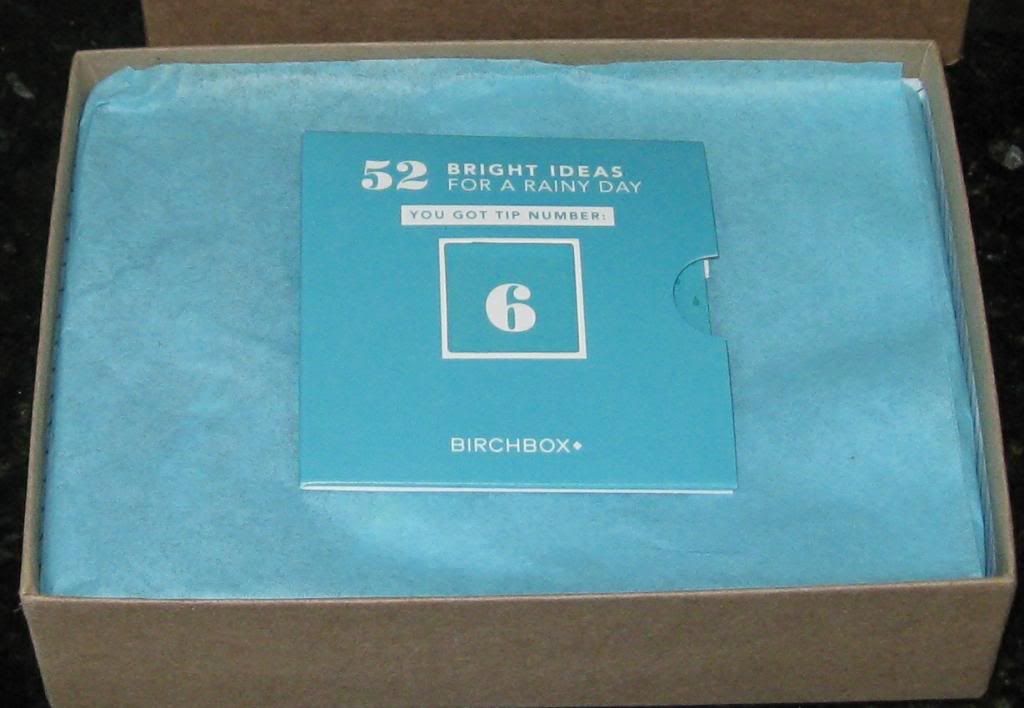 First look at my April Birchbox. Right on top was a little card saying 52 Bright Ideas For a Rainy Day. I received tip #6, which suggested turning your bath into a spa by taking a bubble bath.
My April goodies!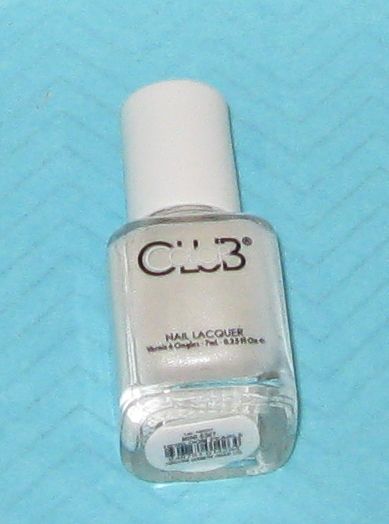 Color Club nail polish in Heirloom Pearls. I was actually pleased when I saw this shade, as I've been looking for a decent white polish!
Sumita Color Contrast Eyeliner in deep purple. Just started using eyeliner, and am excited to try it in purple! Fingers crossed it doesn't look like I was in an accident! *L*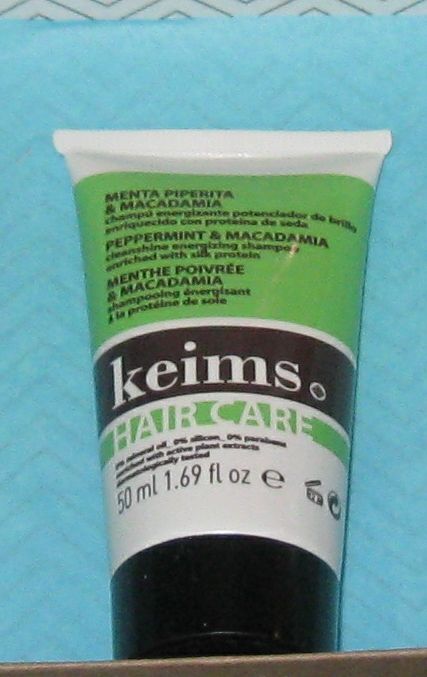 Keims Cleanshine Energizing Shampoo. I'm sort of meh when it comes to shampoo samples, but at least it's a decent size and not a foil packet. Foil packets and I don't get along very well....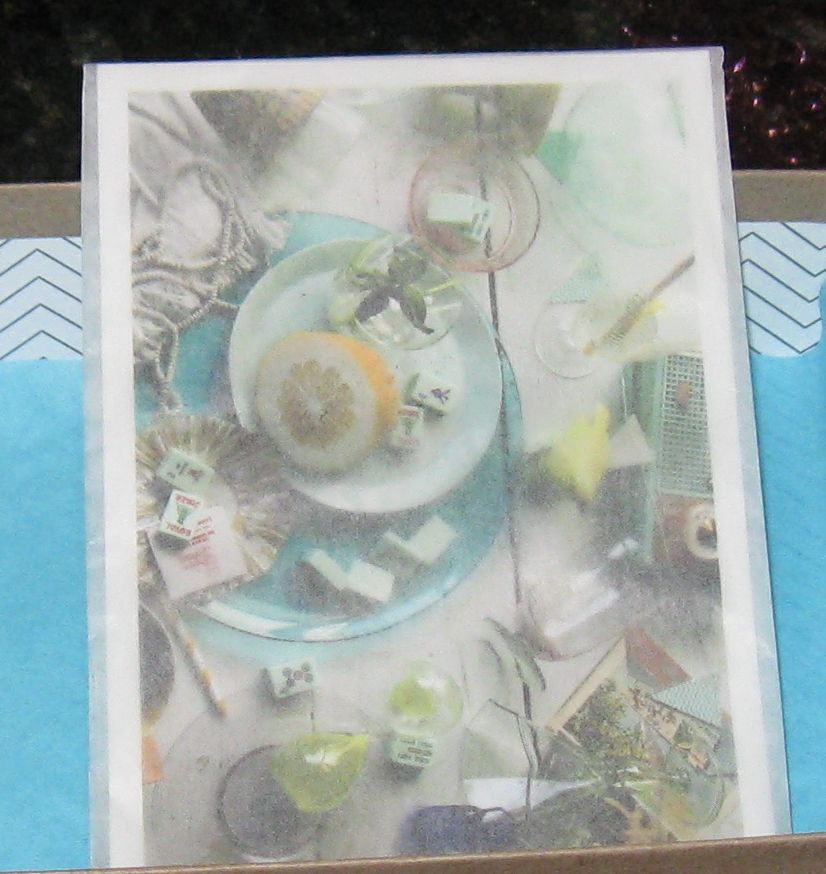 Atelier Cologne. While I love perfume samples, I'm currently drowning in them and don't need any more. This is a duplicate to boot, so will put this one on my trade list.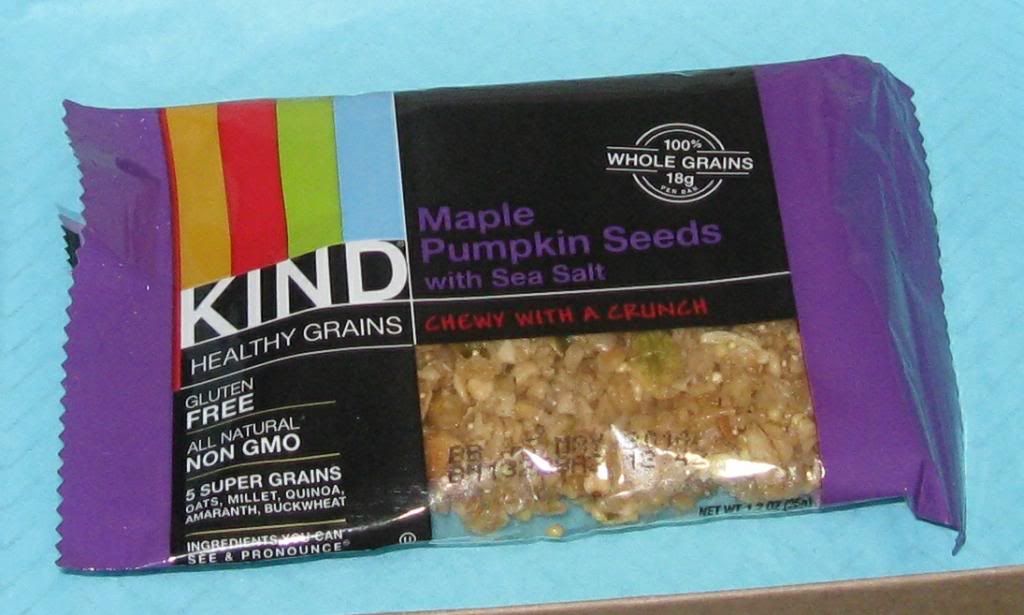 Maple Pumpkin Seeds with Sea Salt KIND Snacks Healthy Grains Bar. This was the Lifestyle Extra in this months box, but mine came broken and in crumbs. Not bad, but would have liked an unbroken bar for the full effect.
Did you receive Birchbox this month? Which box did you get? I love the purple eyeliner and am pleased with the white polish, so counting this month as a win!