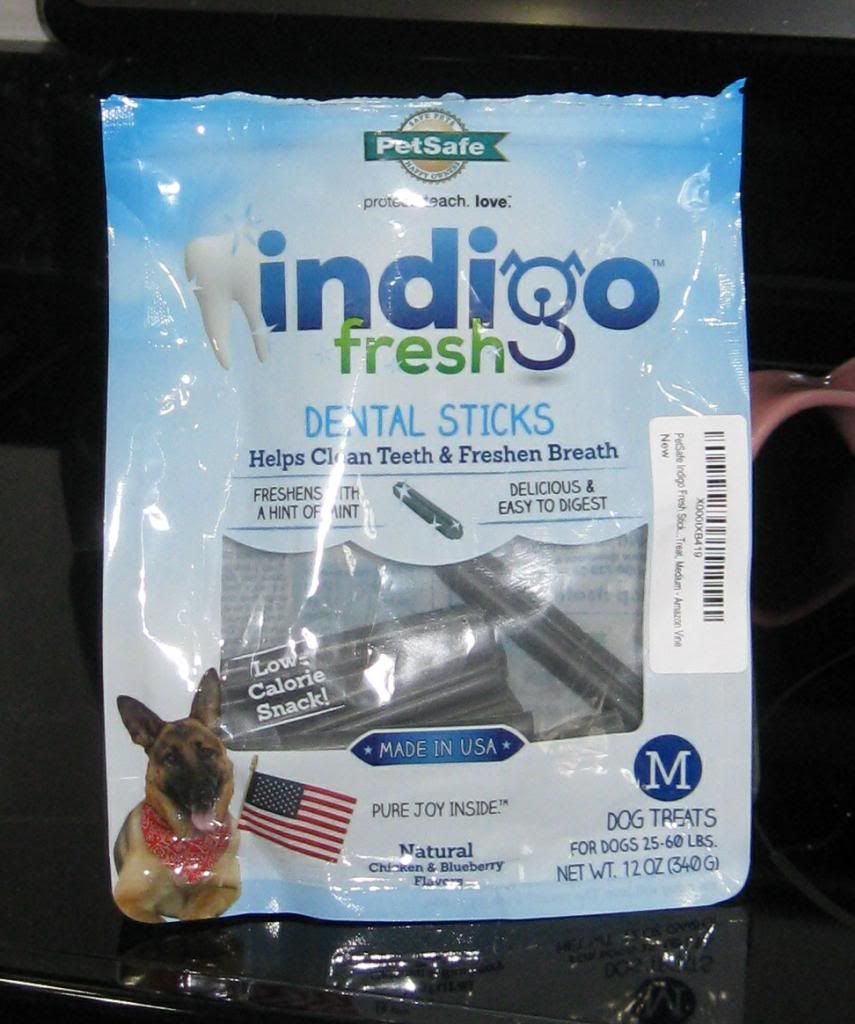 Looking for dental care while counting calories? Indigo Fresh Dental Sticks are crunchy, low-calorie snacks that help clean teeth and freshen breath with a pleasant minty aroma. Available in Small, Medium and Large.
My Thoughts:
Curious to see how these compare to Greenies, I was excited to receive these for review! They have a nice, fresh mint smell which isn't too strong, but still noticeable. I like the shape as well, as it seems easier for my dog to handle.
It can take her up to 4 minutes to finish one stick, which is practically a record for my avid chewer! Greenies usually only last a minute, if that.
Not sure how they fare as a dental tool, but my dog likes them and that's all that counts as far as I'm concerned!
Very pleased with this item, and will be buying again!
Sample provided by Amazon Vine in exchange for an honest review