BarkBox is, literally, for the dogs. Their goal is to make dogs happy. BarkBoxes contain all-natural treats and other the coolest pup products in each box - things you can't find at the typical big-box pet store. Each monthly box contains a combination of 4-6 treats, toys, and hygiene products that have been hand selected and approved by Scout, head product tester for BarkBox. (website)
March Barkbox and info card.
This month's box is inspired by a good, old-fashioned breakfast. I can sort of see this theme because of one of the toys and treat, but think they could have included more breakfast-like items.
Barker's Best Wild Pacific salmon treats.
These remind me of hard jerky, but are a little brittle. Not Waffle's favorite, but she will eat them. I don't really care for them because they smell. Well, they are made with salmon, but still...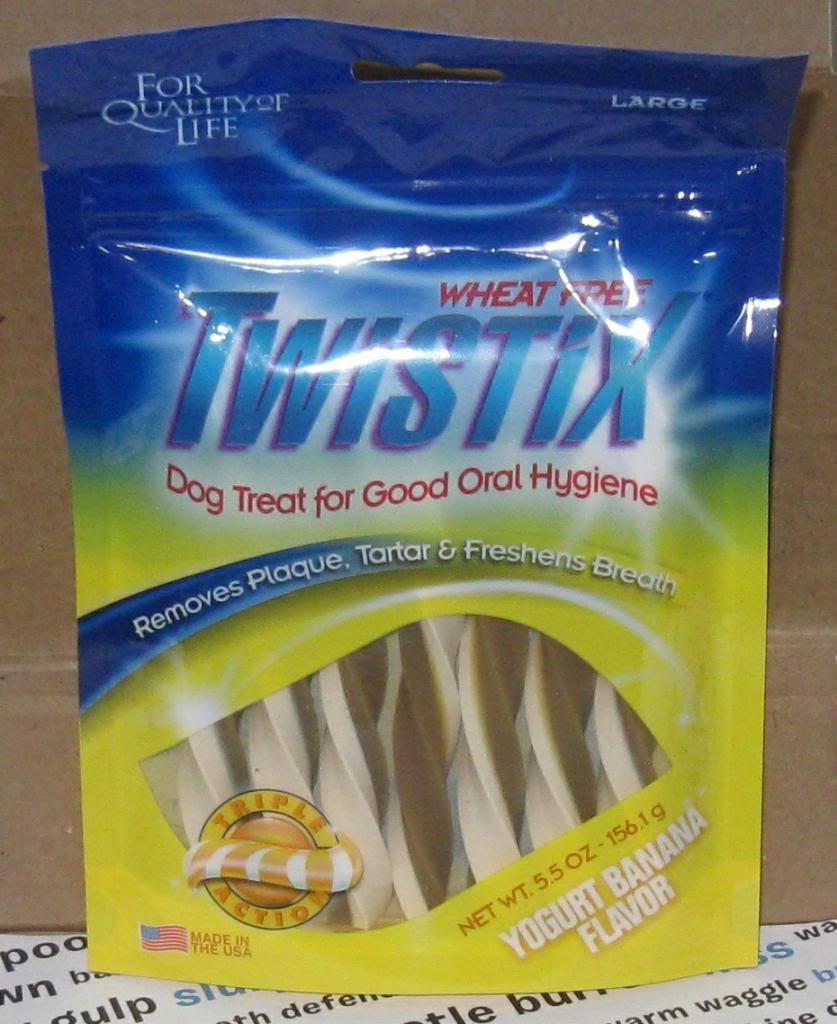 Twistix dog treats.
One of the few treats that Waffles hides for later. She'll go over several times to check that it's still there, but won't eat it until the next day for some reason. Very amusing, as she usually scarfs down whatever treat we offer.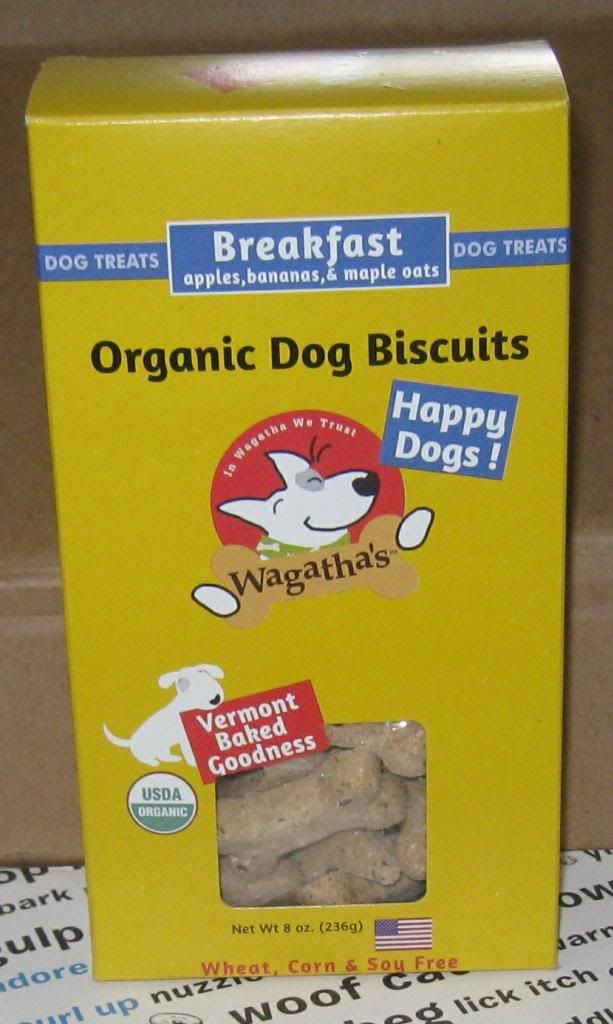 Wagatha's Breakfast Bisquits.
Organic dog bisquits, these were a big hit with Waffles!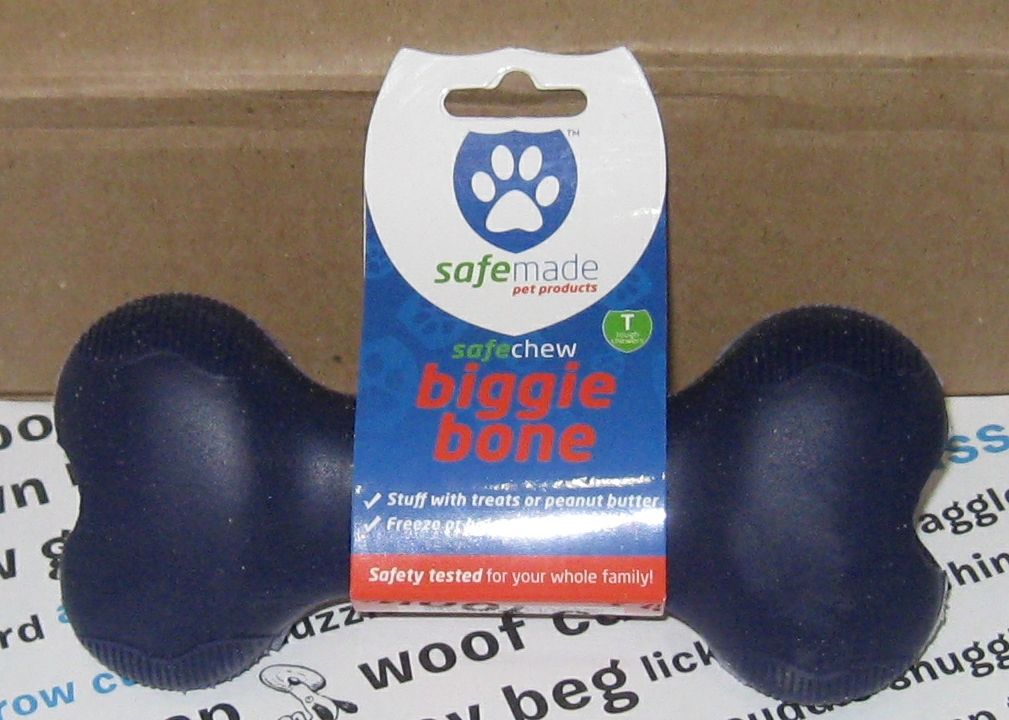 Safemade Biggie Bone.
Waffles is a chewer, so I was excited to see this rubber toy! Unfortunately, she has absolutely no interest in it and ignores it. I tried stuffing treats inside, but she just takes the treat and won't play with the bone afterwards the way she does with her Kong toys. Another disappointment.
Aussie Naturals squeaky bacon toy.
We've gotten toys from Aussie Naturals before and Waffles loved them! Sad to say that this one lasted less than five minutes before she chewed a corner off. Five minutes after that, I had to throw it away because she had destroyed it. Very disappointed with this one, as Waffles loves squeaky toys.