I bought this Kong Wubba dog toy because Waffles loved the plush version and I thought this version might last longer.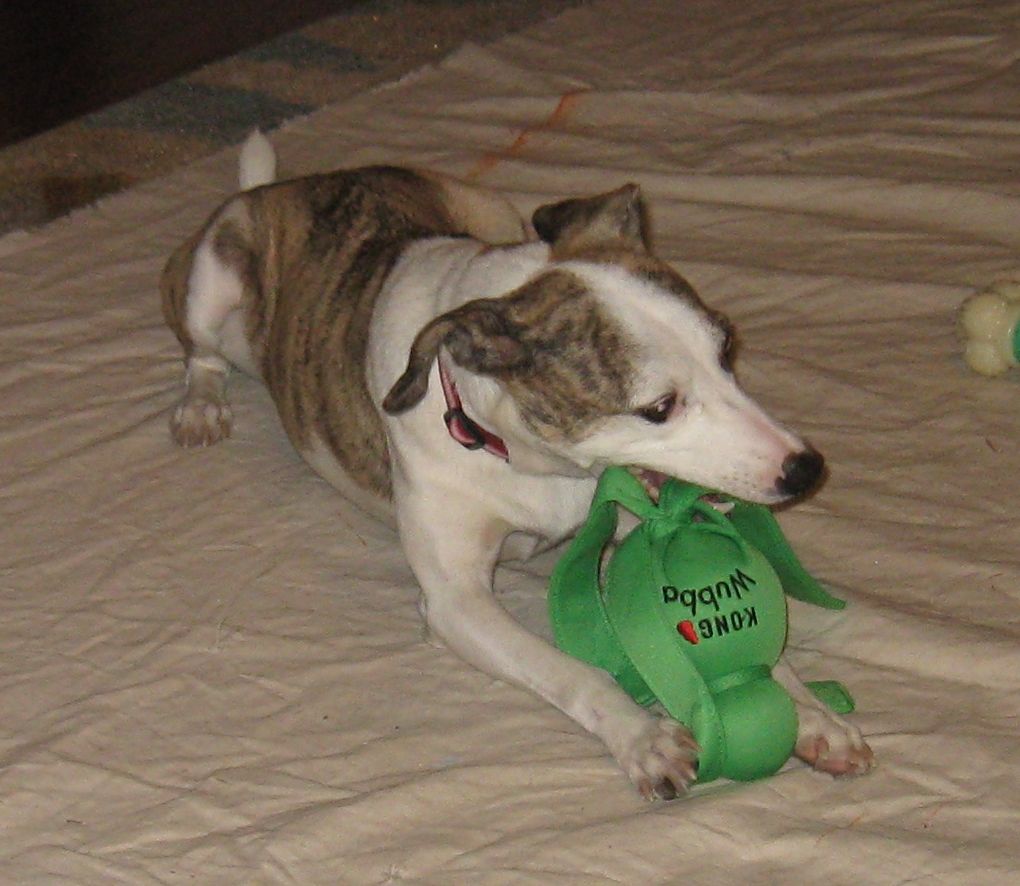 Waffles really enjoyed playing with her new Wubba.
She bounced around, shaking her head, and having fun!
Too bad it only lasted 15 minutes before she tore a hole in it. The plush version lasted much longer for some reason. Very disappointed and won't be buying this again.