Ipsy
is a beauty subscription box where you receive a Glam Bag full of deluxe samples and full-sized beauty products every month. It's only $10 a month, so overall it's a good deal if you'd like to try products you normally wouldn't buy. I still prefer Birchbox as I wind up using more of their samples, but Ipsy is a fun alternative!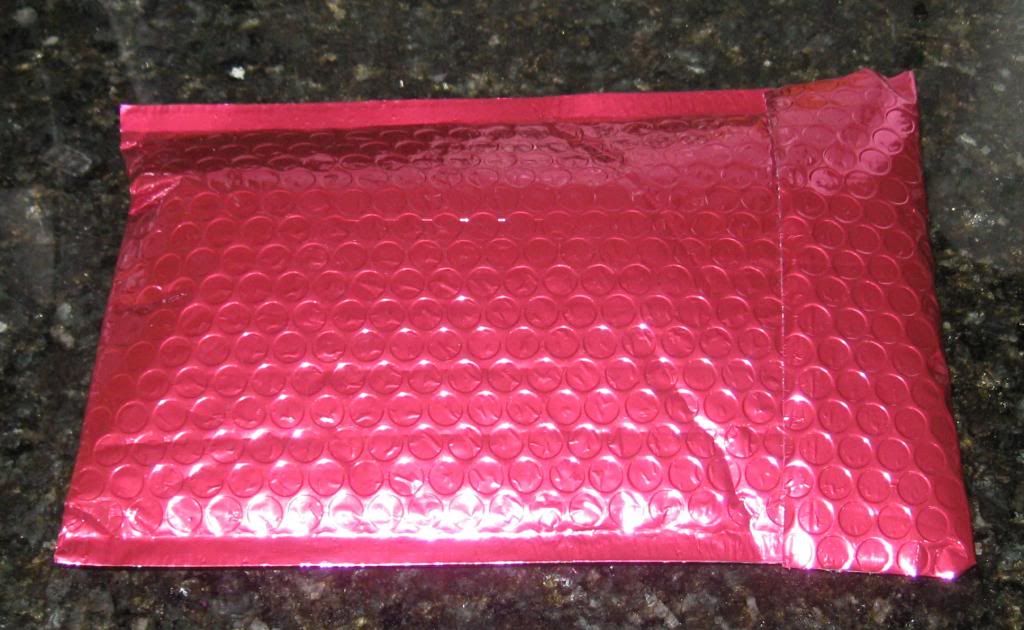 Love seeing that pretty pink envelope in my mailbox!
March goodies! I really like the makeup bag this month.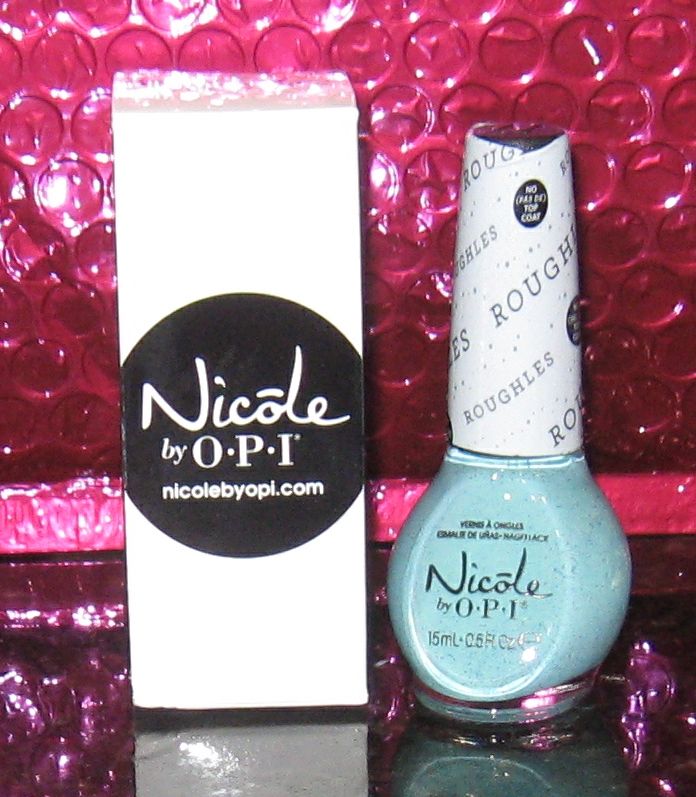 Nicole by OPI nail polish in On What Grounds? Textured nail polish featuring speckled, pastel shades with a unique pebbled finish.
I've never used a textured nail polish before and think that this is a fun, Springlike color. I probably wouldn't have picked out this particular shade, but looking forward to trying it!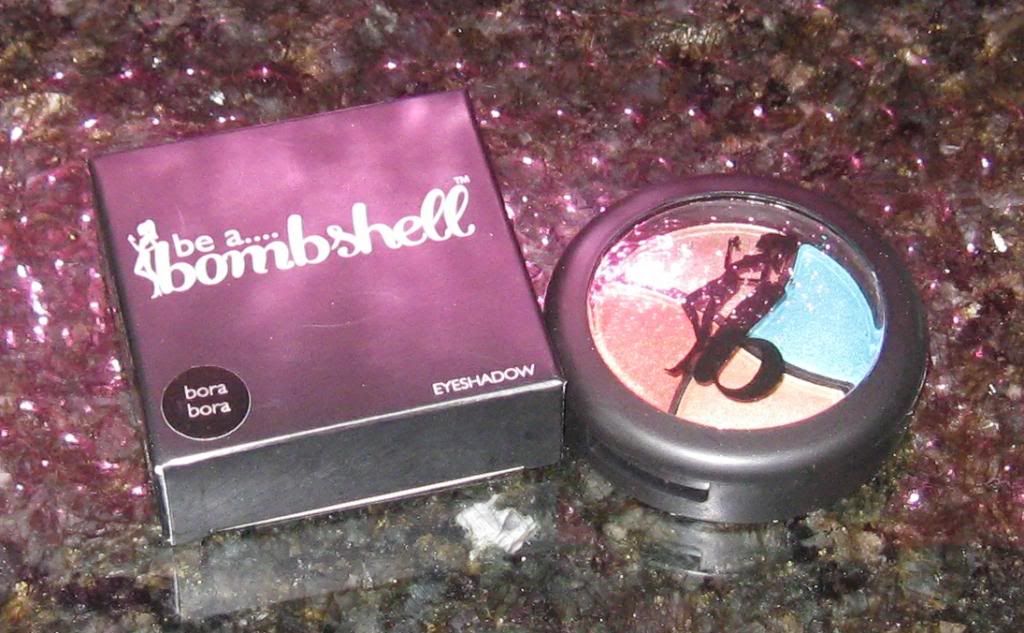 Be A Bombshell Bora Bora eyeshadow quad. A highly pigmented long lasting formula for all day wear.
These are a little brighter than I'd normally choose and I don't know that I'm brave enough to try them. Might put on my trade board instead.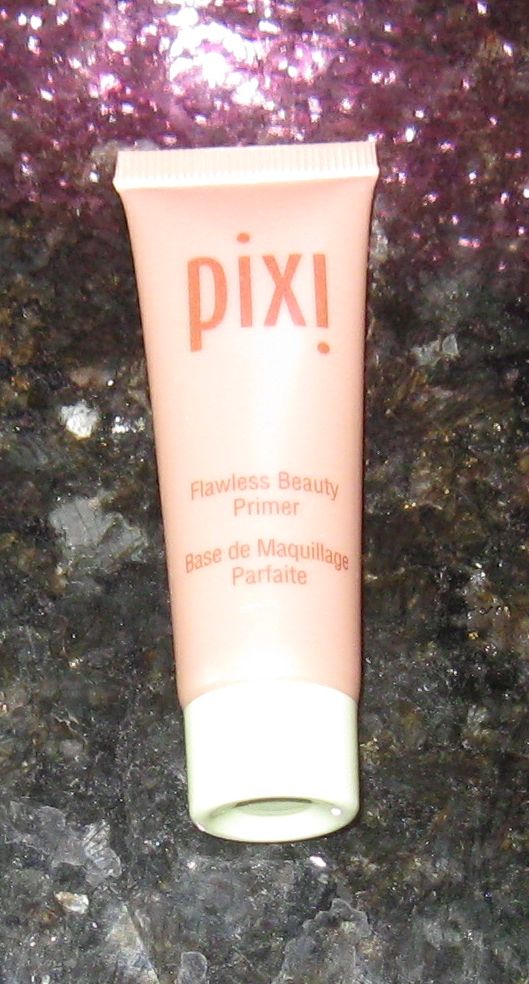 Pixi Beauty Flawless Beauty Primer. Loaded with skin loving ingredients and suitable for all skin types.
I've never used a beauty primer before, but already have a trade offer for this one so will wait for the next sample to cross my doorstep.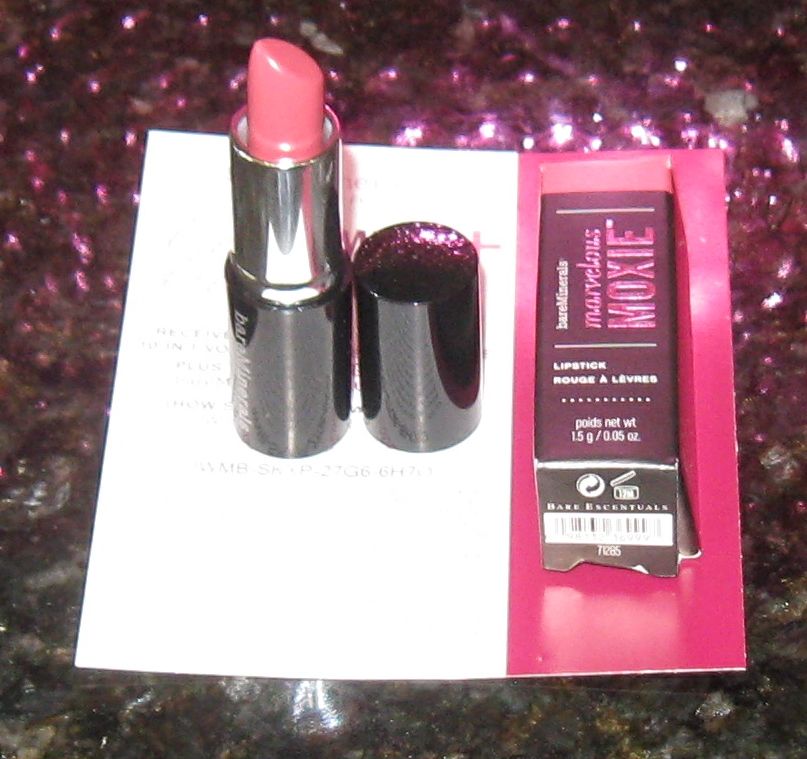 bareMinerals Marvelous Moxie Lipstick in Get Ready. Creamy, super-saturated, ultra-pigmented color glides on like butter for full coverage in a rich, satin finish.
Have heard nothing but good things about bareMinerals, so looking forward to trying this lipstick!
Very pleased with my box this month! Have a fun new nail polish and pretty lipstick to try! I looked at the other items available this month and think Ipsy did a pretty good job with picking things for me. I'm still torn about the eye shadow, but may give it a try. Do you subscribe to Ipsy? How did you like your selection this month?