After seeing a few awesome Fancy mystery boxes online, I decided to take the plunge and order one of my very own. I should have known better, as I've never had much luck with my Fancy boxes.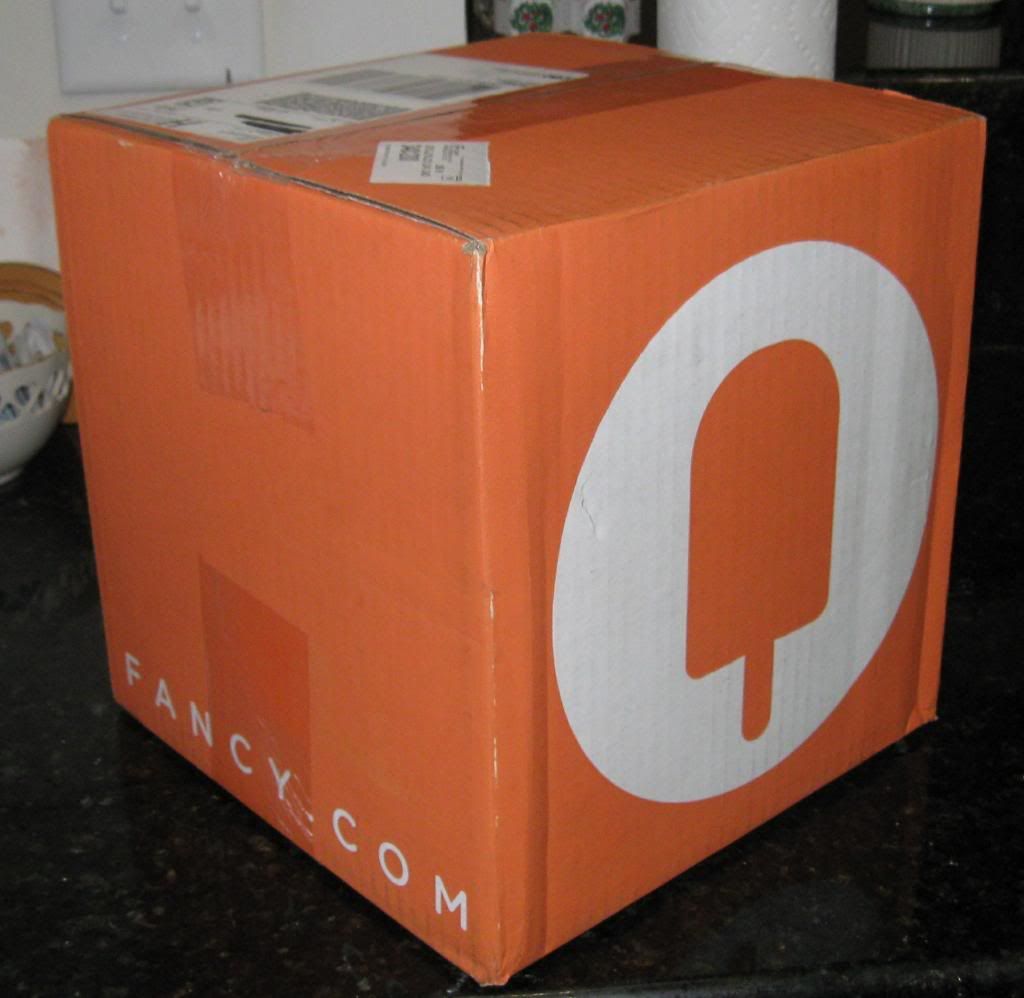 Was excited when I saw the size of the box. Started imagining what awesome goodies might be hiding inside! It was strangely light though, which should have been my first warning.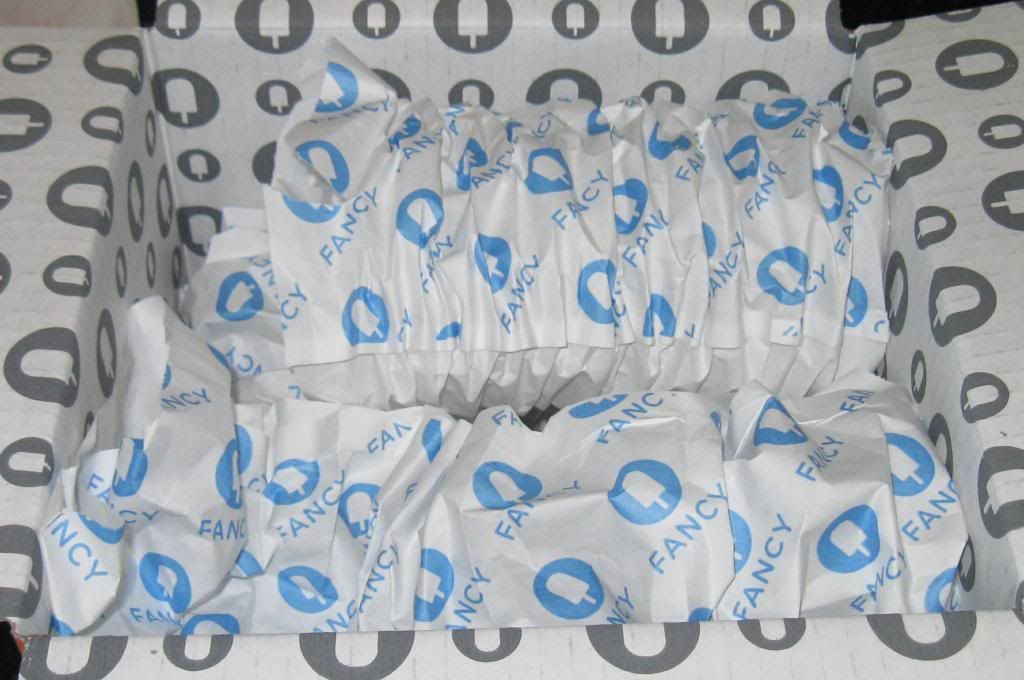 My first look, which was certainly a mystery! At first, I thought this was some kind of new wrapping for bubble-wrapped goods, but turns out that they're just hollow paper tubes for packing.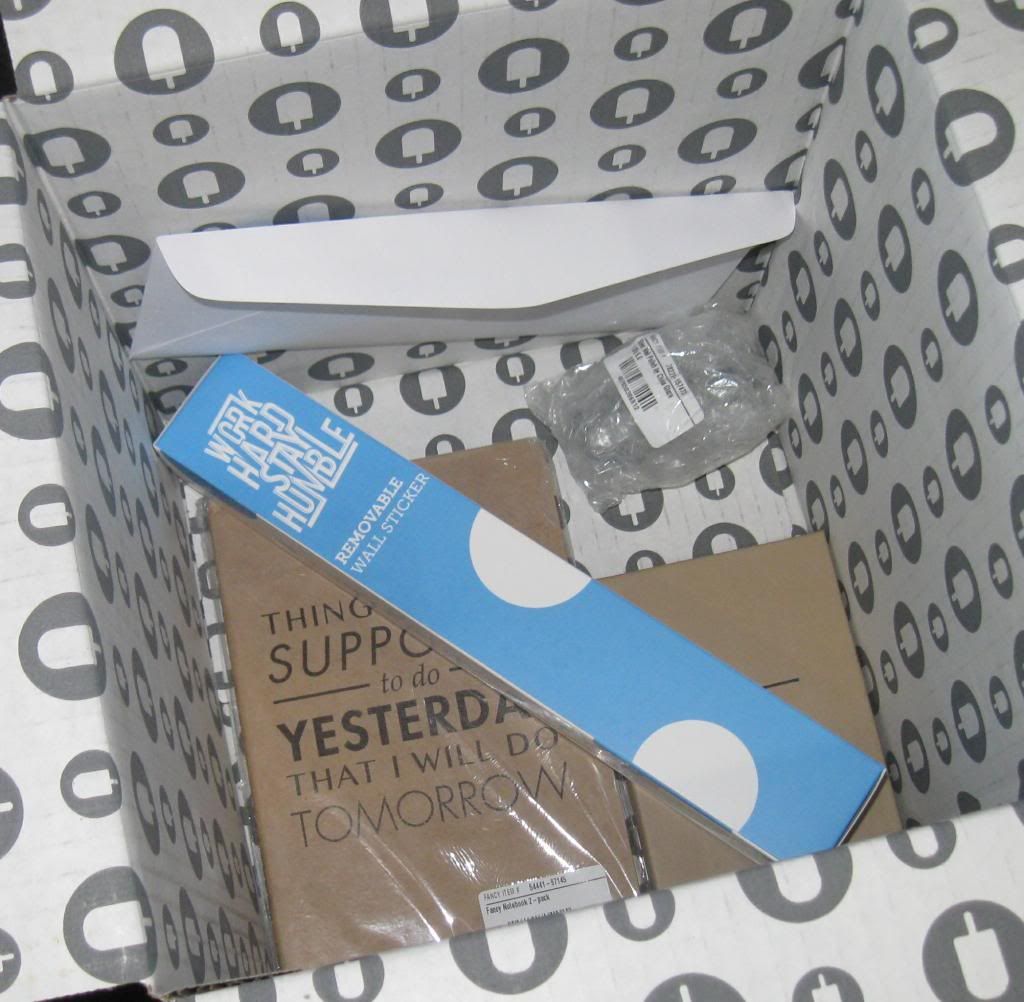 My first look at my mystery box! I'm assuming that they only have one size box for packing, as this is an awful lot of wasted space.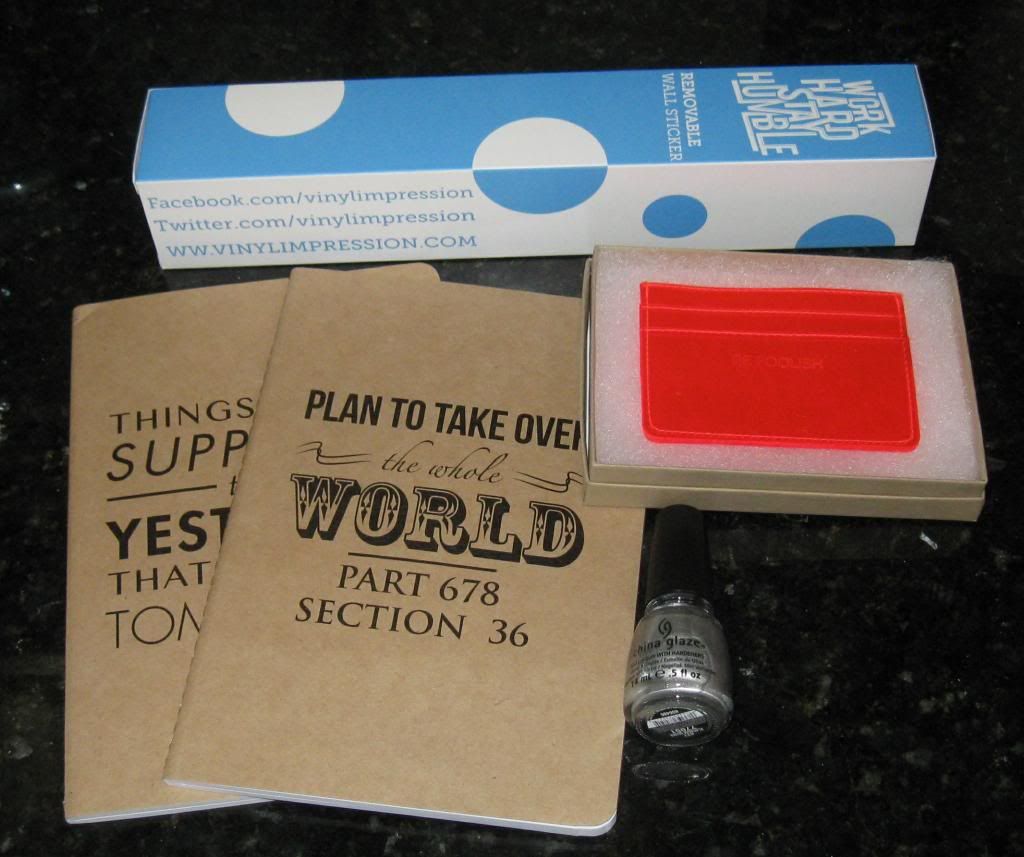 Mystery goodies.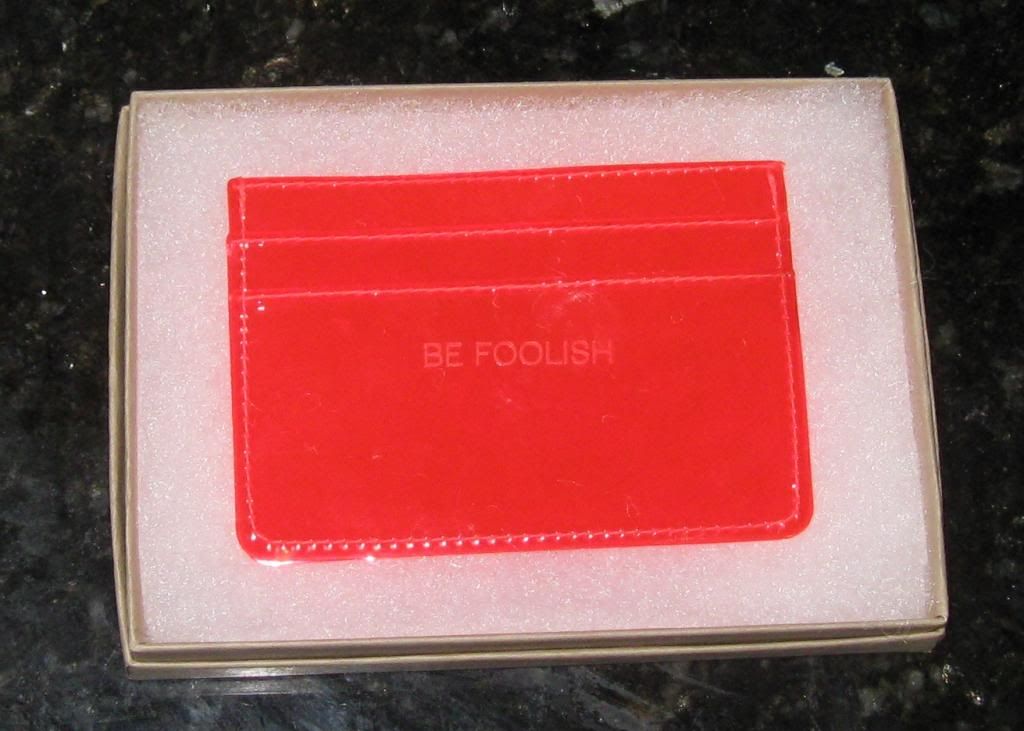 Disappointment #1 - LAEX plastic card holder.
Seeing the little box this came in, I was hoping for jewelry of some sort. Instead, I get this ugly, plastic card holder. Supposedly worth $27, I can't see anyone ever using this. If you look closely, you can see that it says "Be Foolish" on the front. I feel foolish for getting my hopes up.
Disappointment #2 - Work Hard Stay Humble wall decal.
This is the second time I've received a wall decal from Fancy, and I won't be using either one. I don't think there's ever been a time in my life when I thought wall decals were a good idea. Can't see this being worth the $20 price listed.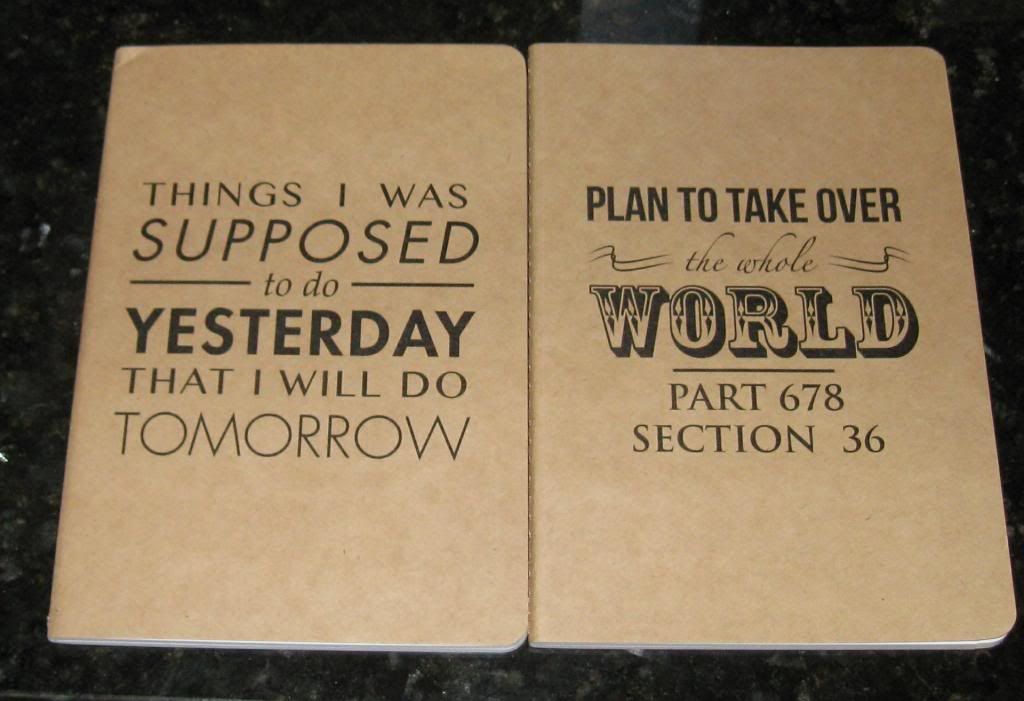 Fancy notebook set
This notebook duo saved the box for me! I collect blank journals and absolutely love the sayings on both covers! I'm a procrastinator, so my husband couldn't stop laughing when he saw the left notebook. They're a little thin for journals, but would make a great book to keep in my bag to jot down notes and such. Think this is definitely worth the $12 list price!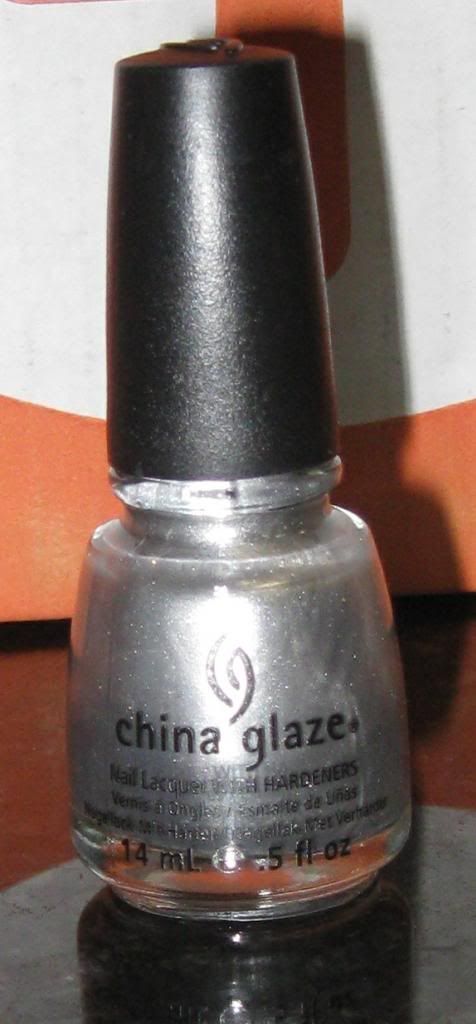 Silver China Glaze nail polish
I'm a huge fan of nail polish and don't have too many silvers, so this was a nice addition to my box. I can't remember if I've ever used China Glaze polish, but I do like the color. This usually runs around $8 per bottle.
So a mixed bag for me, as half was ugh and the other half was okay. Not as awesome as the boxes I saw with a Nest candle or Ciate nail polish collection, but also not as horrible as some of the other boxes out there. Mystery boxes are always hit or miss, so I guess it was worth the money. Definitely not worth the $67 list price, but okay for the $16.95 I spent ($10 mystery box + $7.95 shipping, minus $1 for using the FOLLOWUP10 discount code).
I went to Fancy.com to chat with one of the agents about the mystery boxes, but he wouldn't budge from the company line that all boxes were random with a wide variety of items. He ignored me entirely when I asked why so many people were receiving the exact same box I did. I also asked if I would receive different items if I ordered a second box, but he just kept insisting all boxes were random. Despite my temptation to try for a Nest candle, I'm going to skip ordering a second box.
Did you order a Fancy mystery box? What did you get? I love seeing all the different boxes out there, even if it causes severe box envy!