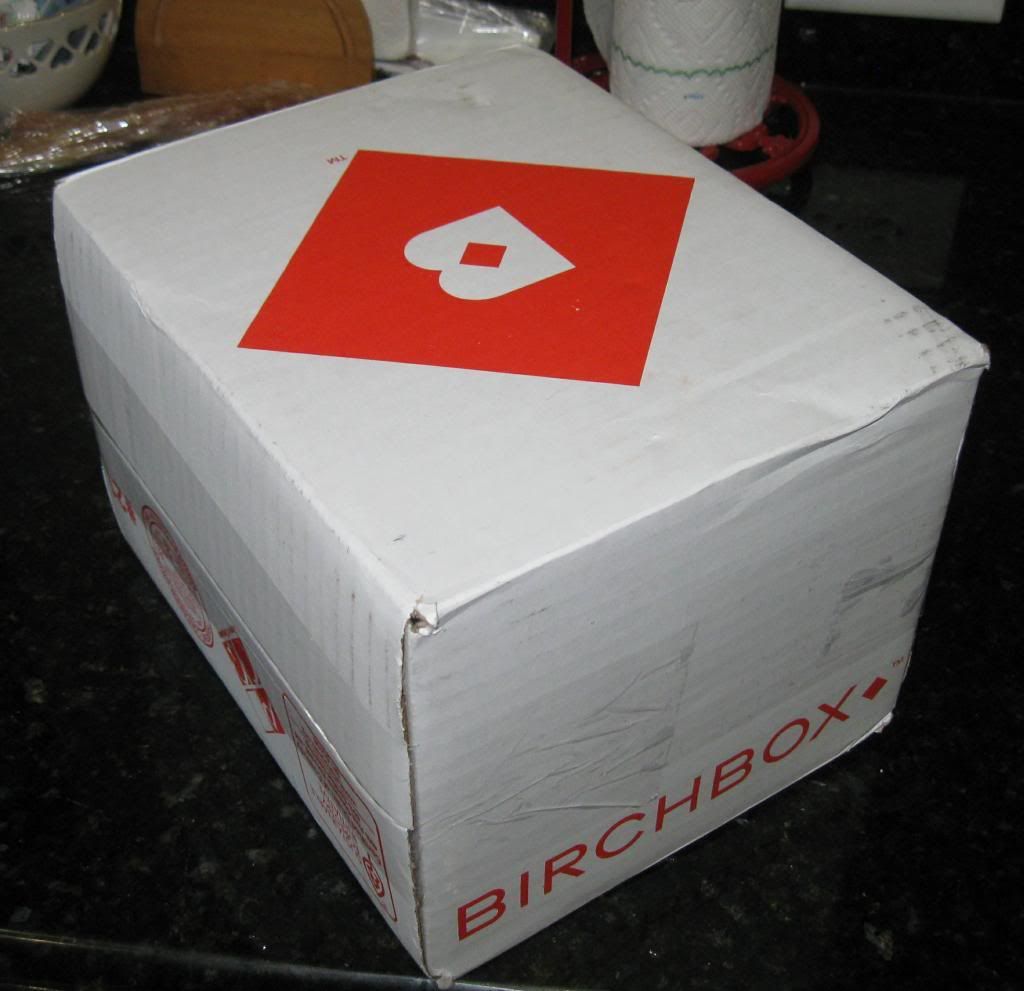 Birchbox is one of the beauty subscriptions that I love, as it's only $10 per month and always sends interesting items. When they announced a limited edition box, I knew I had to order one! Even though it was drugstore items, I knew I'd find something new to try and possibly fall in love with! I had some Birchbox points burning a hole in my pocket, so ordered a few other things as well.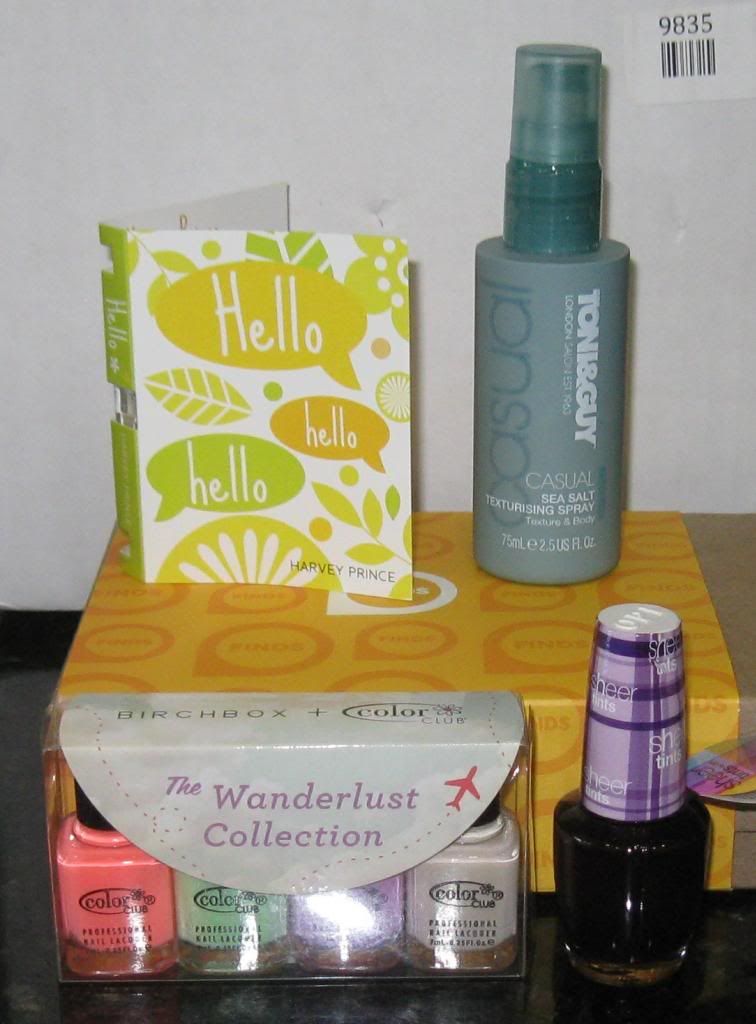 My goodies! The Limited Edition box, mystery sample, and the nail polish I ordered.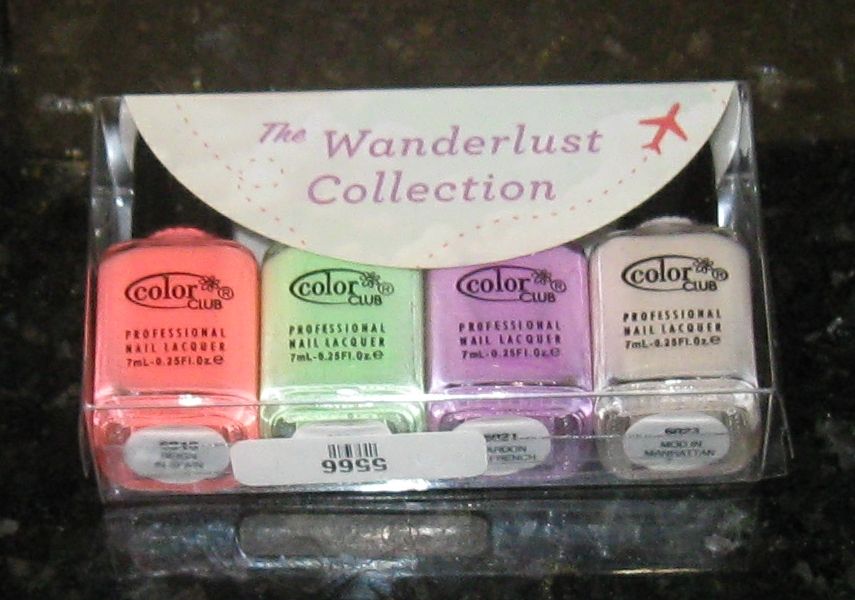 ColorClub Wanderlust Collection nail polish. I thought this was a fun collection that would be nice for an Easter basket!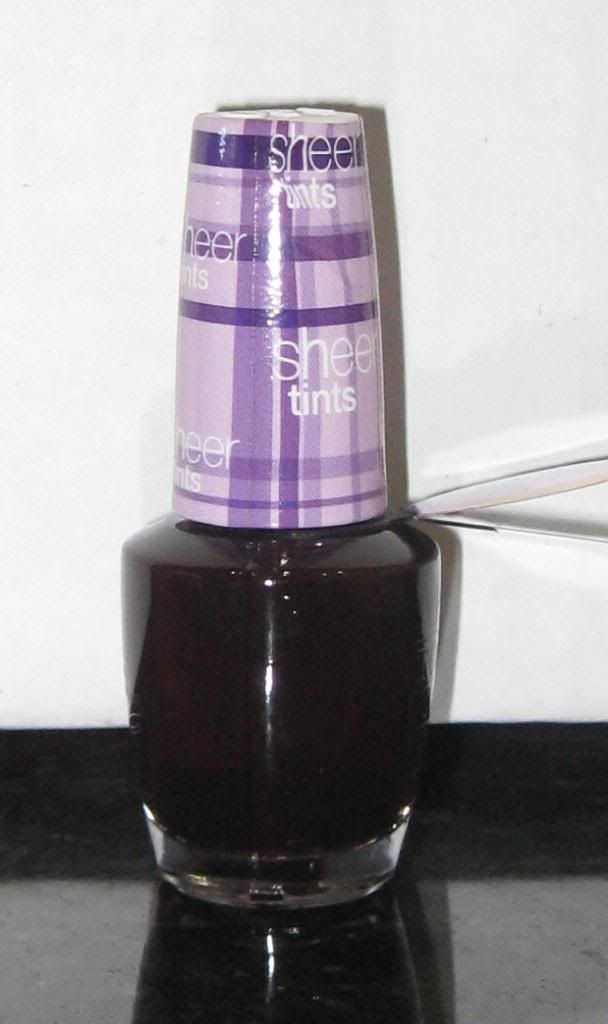 OPI Sheer Tints Color in Don't Violet Me Down. I fell in love with this shade in my last box, so couldn't wait to order a full size bottle!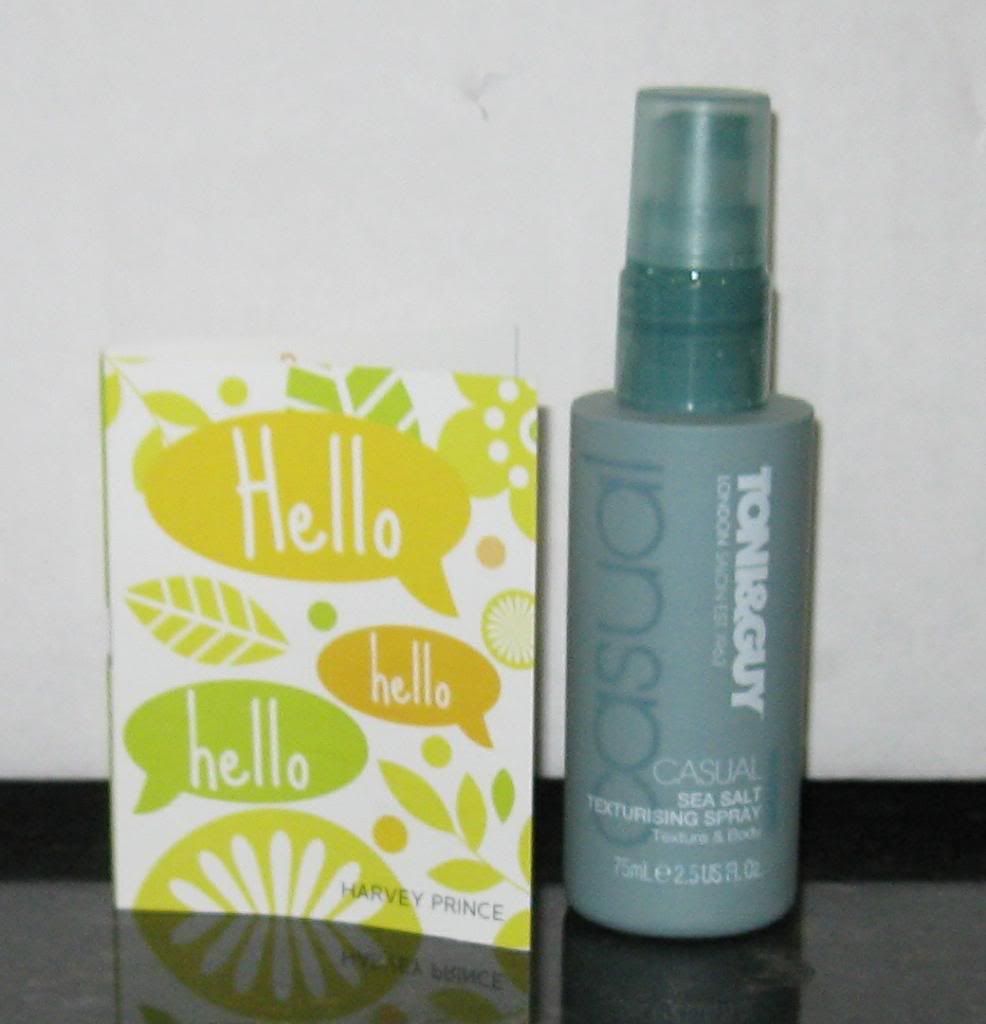 My free Mystery Sample pack. This was free with a $35 purchase, but I'm a little disappointed to receive yet another bottle of sea salt spray. Haven't tried the Hello perfume yet, but am glad this was free as it's more than a little disappointing.
The Limited Edition Birchbox:
Covergirl Bombshell Volume by LashBlast Mascara
Rimmel London Stay Glossy 3D Lipgloss
Frizz Ease Nourishing Oil Elixer
Biore Self Heating One Minute Mask
Covergirl Bombshell Shine Shadow by LashBlast Cream Shadow
Nivea Kiss of Care & Color
Sally Hansen Complete Salon Manicure
At only $18, I thought that this was a great deal! I had a 25% discount for my 13 month anniversary plus some Birchbox points, so the entire order only cost me $16! Well worth it! Not thrilled with the nail polish color, but am going to see if I can exchange it at the drugstore for another color. If not, I'll see if I can trade it. Did you get this box? What do you think? I'm hoping they do another box down the road, as I loved it!