As a member of Amazon Vine, I occasionally sign up to review non-book products. These items caught my eye, and I'm excited to give them a try!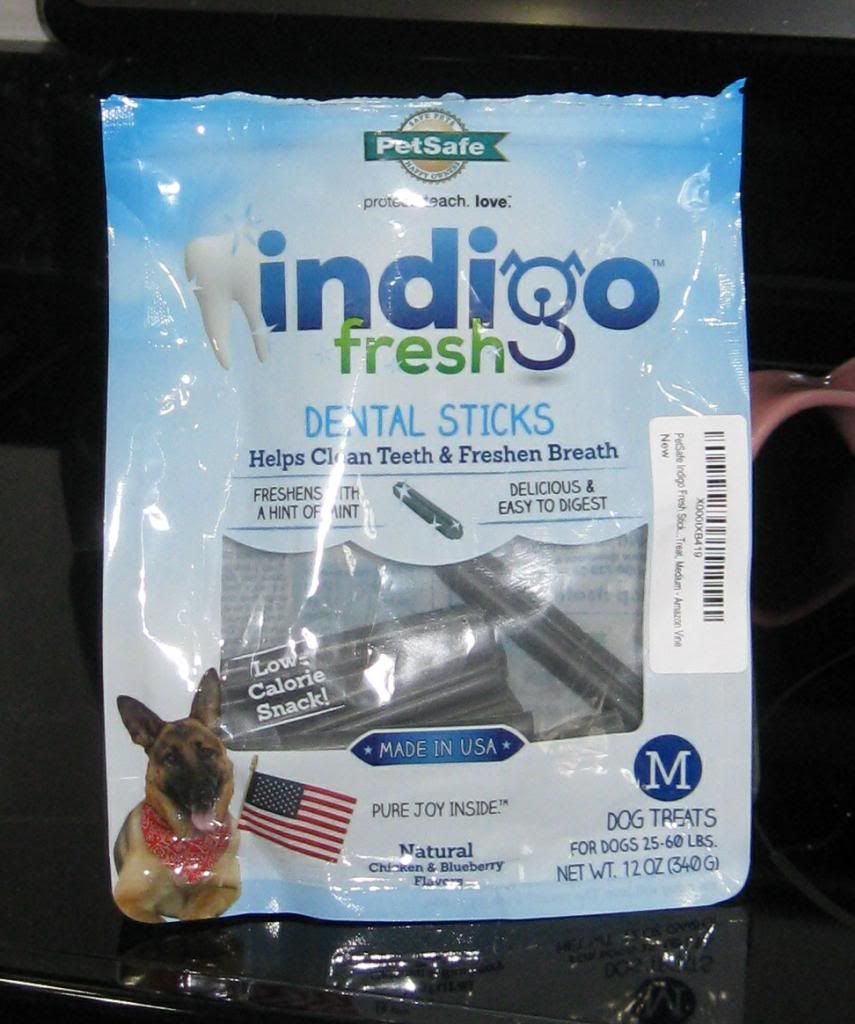 Indigo Fresh Dental Sticks are crunchy, low-calorie snacks that help clean teeth and freshen breath with a pleasant minty aroma. Available in Small, Medium and Large.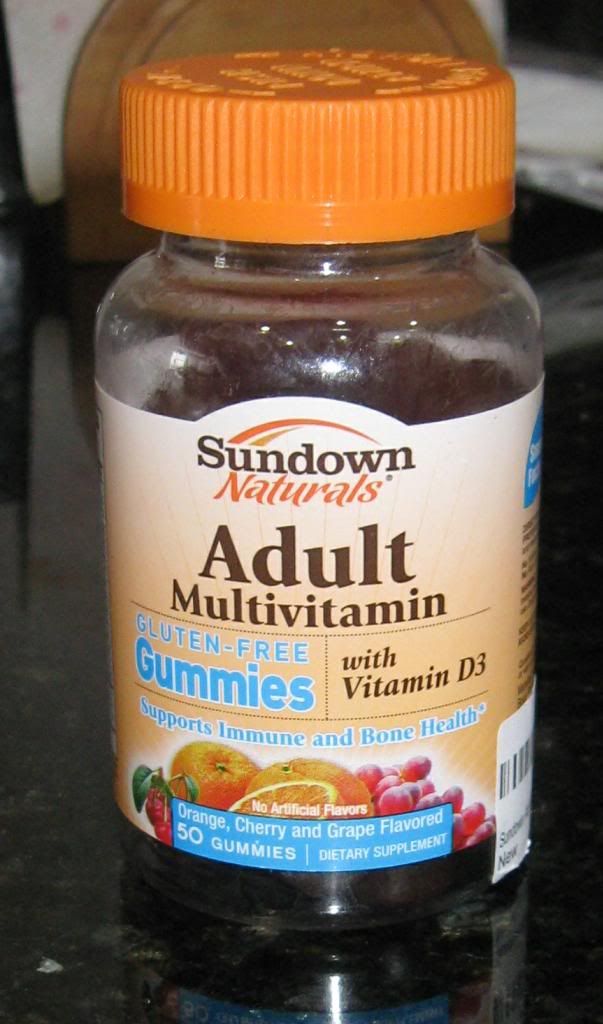 No need to swallow a handful of pills to give your body some of the essential vitamins and minerals it needs - not when you can chew 2 delicious gummies instead.
Can't wait to see how the vitamins taste! And looking forward to seeing if Waffles likes the Indigo dental treats better than Greenies!