Having signed up for so many samples and entered so many contests, decided that I needed a place to share the goodies that have started coming in the mail!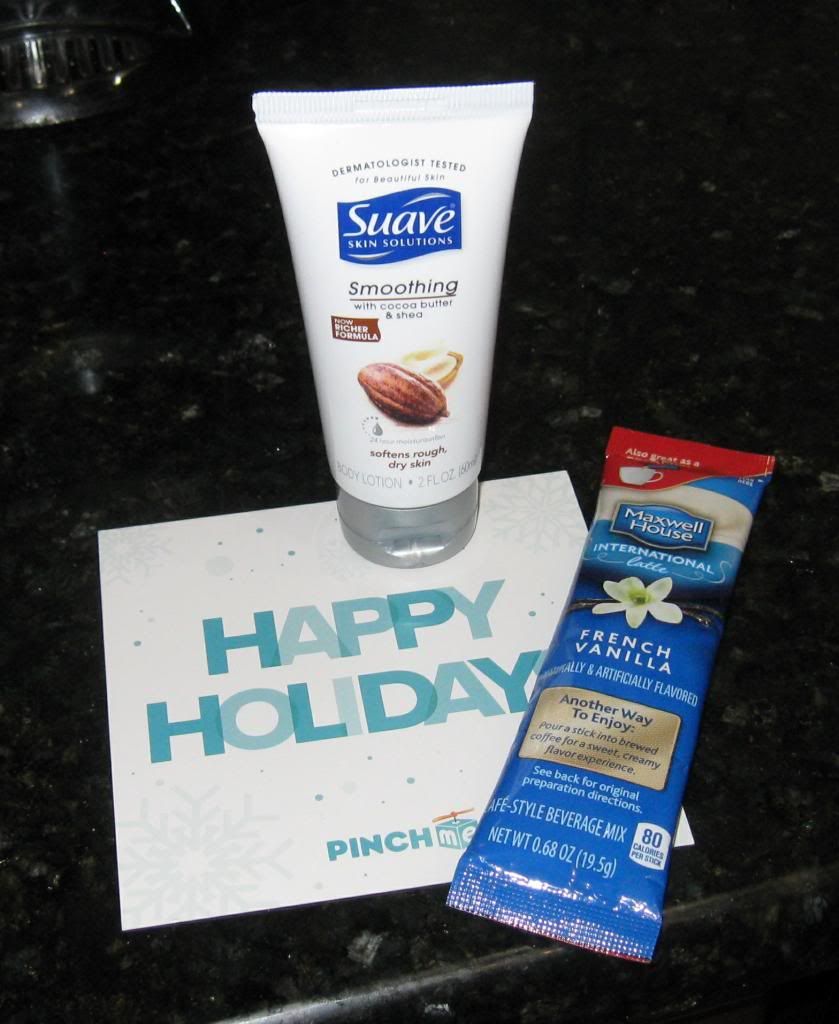 My first successful PinchMe order! The samples go really fast, and this is the only time I've been able to snag anything. Suave cocoa butter and shea body lotion and Maxwell House International Cafe french vanilla mix. Love body lotion, and DH enjoyed the latte!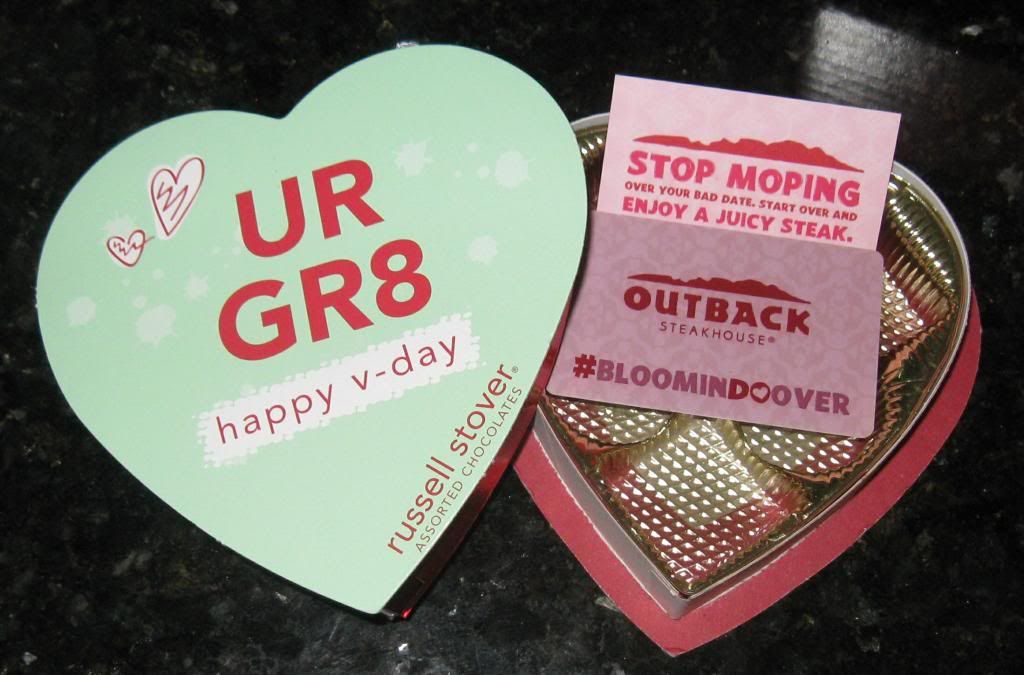 I won a $50 Outback giftcard on Twitter! I had to tweet them a bad date experience, and actually won! I used a bad triple date from when I was a teenager: jerk boys had no plans so we all hung out in a parking lot until the girls complained about the cold. We finally went into a restaurant, but no one had any money so we all had to split drinks. Not sure what they were thinking, but needless to say there were no second dates!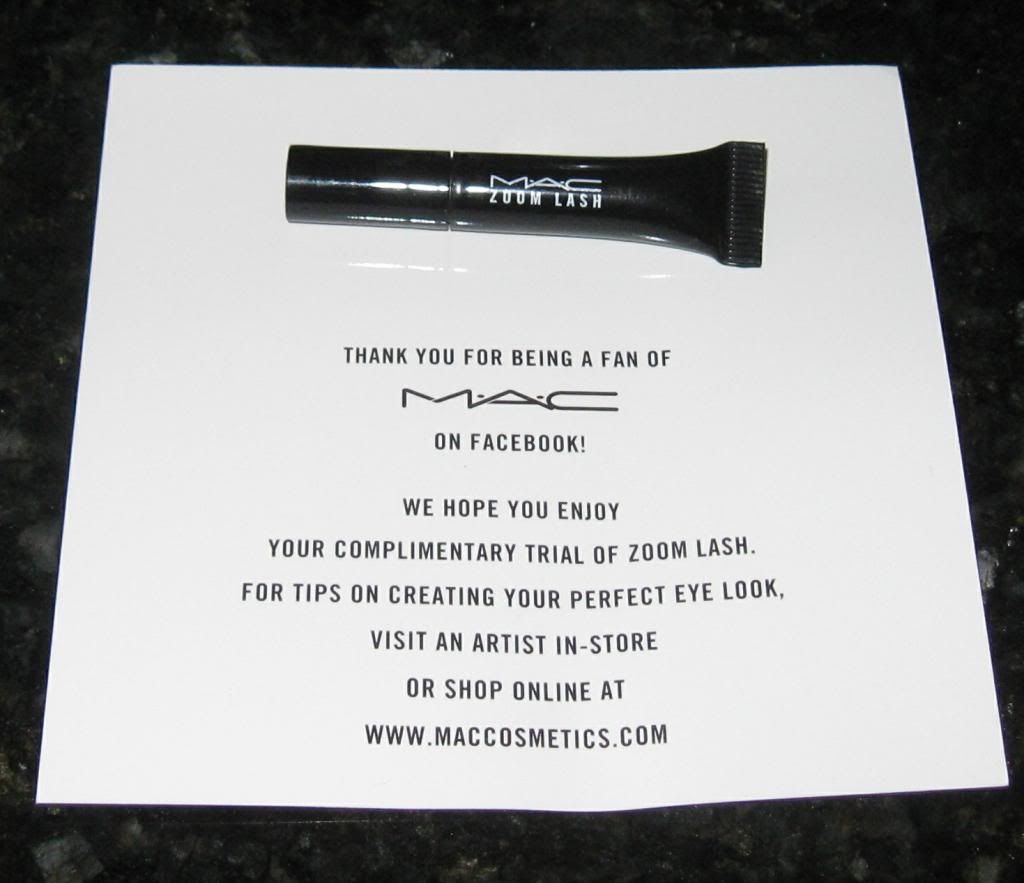 MAC zoom lash. This is a teeny, tiny sample, which is a little surprising as I expected something larger from MAC.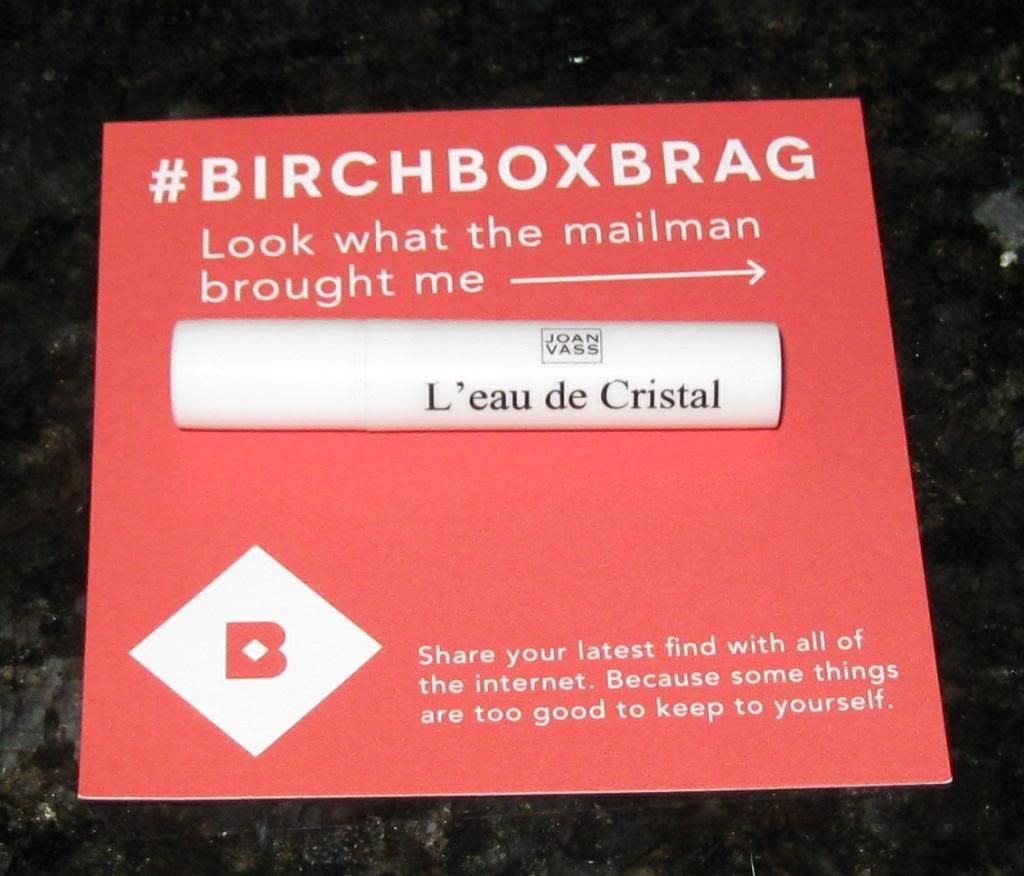 I was missing this L'eau de Cristal perfume sample from my last Birchbox, but customer service was awesome and immediately sent me a replacement!
Not a bad week for samples!