Having signed up for so many samples and entered so many contests, decided that I needed a place to share the goodies that have started coming in the mail!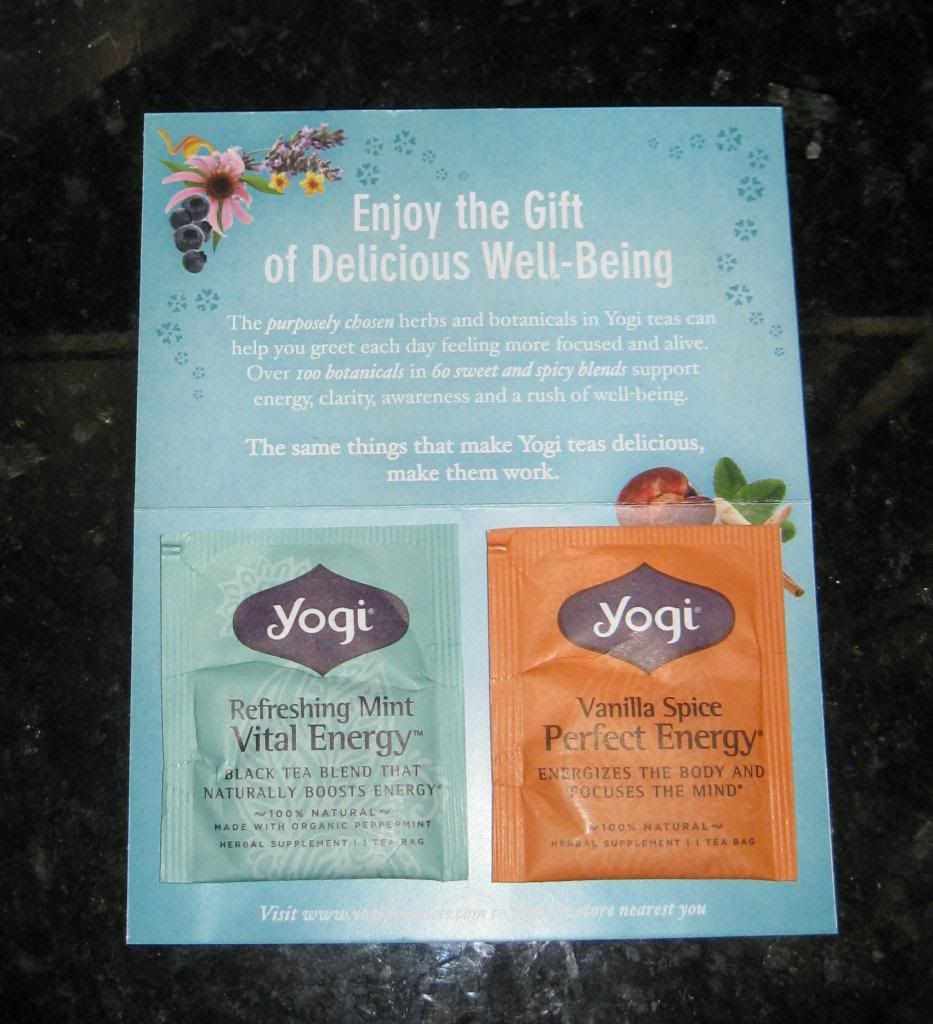 Received two samples of Yogi tea, Refreshing Mint and Vanilla Spice. Haven't tried them yet, but they smell good!
Centrum flavor burst adult chews multivitamin. These were really good, and make me want to start taking vitamins again! The shape and size of Skittles, the recommended daily serving is four, but I only received two chews in the packet. Strange, but still tasty!
Killer Queen perfume sample by Katy Perry. I love Katy Perry, so looking forward to trying her latest perfume!
I've always wanted to try dry shampoo but never seem to get any in my various beauty boxes, so was happy to see this offered via Amazon Vine! Suave Moroccan Infusion Dry Shampoo. Tried it once and it didn't really do anything. I've had better results with baby powder, but will give it another try.