Finally received the last gift from one of my Facebook un-birthday groups.
My month was November. It is now February. Uh-huh.
I've never heard of Different Dimension nail polish, but I really like the two shades received! And the Color Me Monthly polish is gorgeous! Was sad when it chipped, as the shade is really pretty.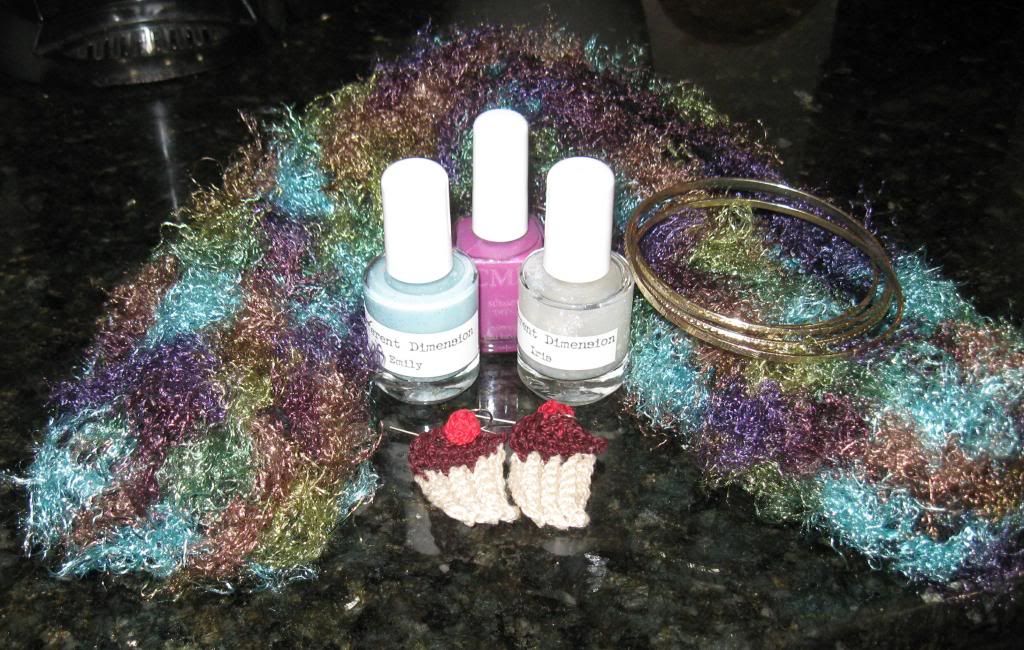 The infinity scarf and earrings are handmade, and there are three gold bracelets.
A nice gift. I just wish I had received it in November instead of having to keep reminding her. Really took the fun out of everything for me. I still haven't received everything from my other swap. Needless to say, won't be doing any more Facebook swaps!