I joined a Valentine's Day Swap in one of my Facebook groups. True to form, my swap didn't arrive until the Monday after Valentine's Day. But hey, at least I got something this time and didn't have to chase it down! Maybe my luck is changing? *L*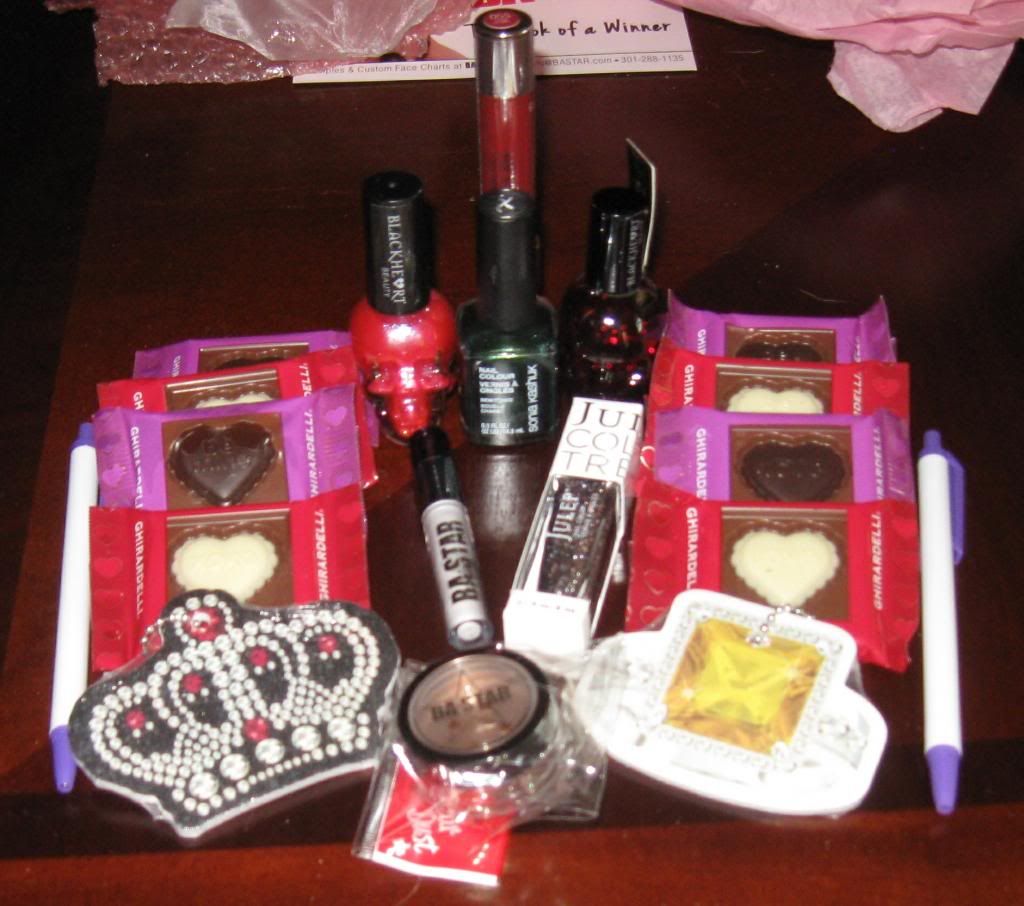 Received:
2 Bic purple pens
8 Ghirardelli chocolates
Revlon Colorburst Adore balm stain
Hot Topic Blackheart nail polish
Sonia Kashuk Bewitched nail polish
Hot Topic Blackheart Lovesick fragrance
BA*Star body shimmer base
Julep Clio nail polish
BA*Star chocolate star dust
2 keychain emery boards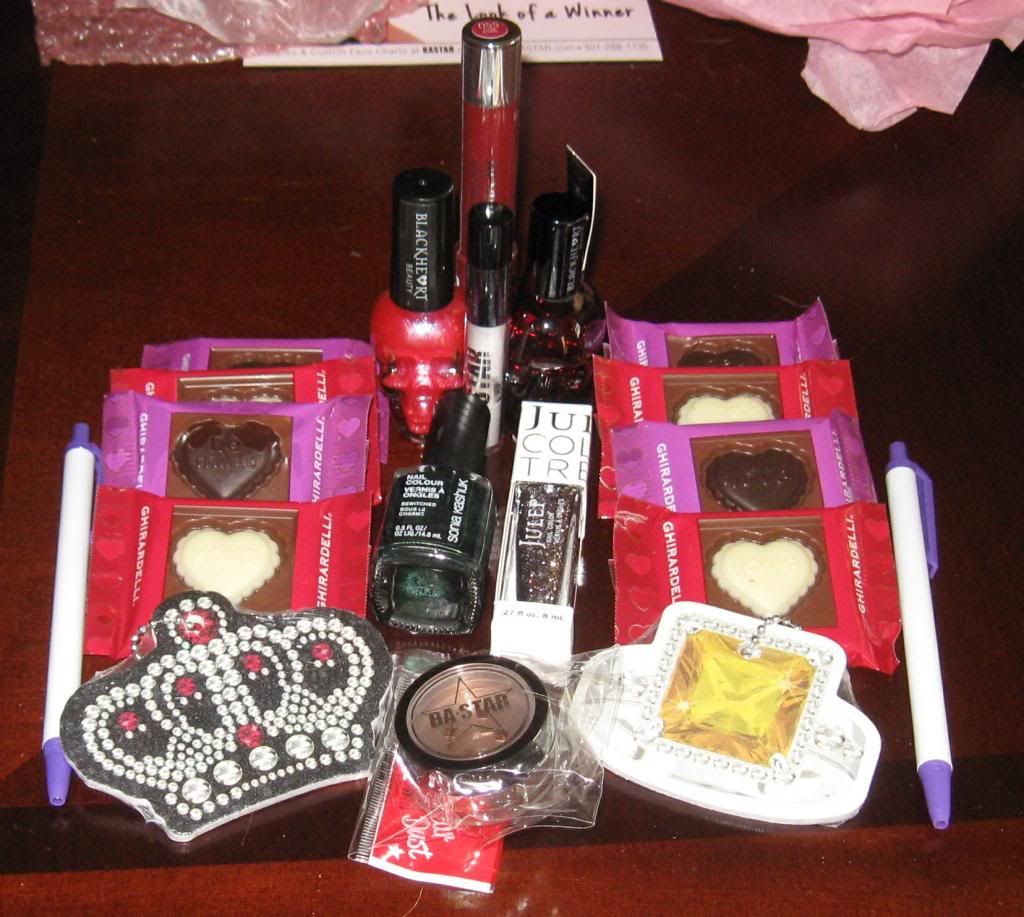 Really happy with the goodies my secret V-Day swapper sent me! The pens, Hot Topic skull polish and Revlon stain were all on my wishlist, and I absolutely love everything else! Very, very happy!