Encouraged by all of the Target hauls I've been seeing, decided to hit my local Target to see if they had any holiday clearance items left. My store seems to be one of the organized ones, as I couldn't find a single clearance item in the regular aisles. And the sales prices were a weird mish-mash of 30%, 50%, and 70% off, so I had to scan each item. Nothing at 90% yet. :(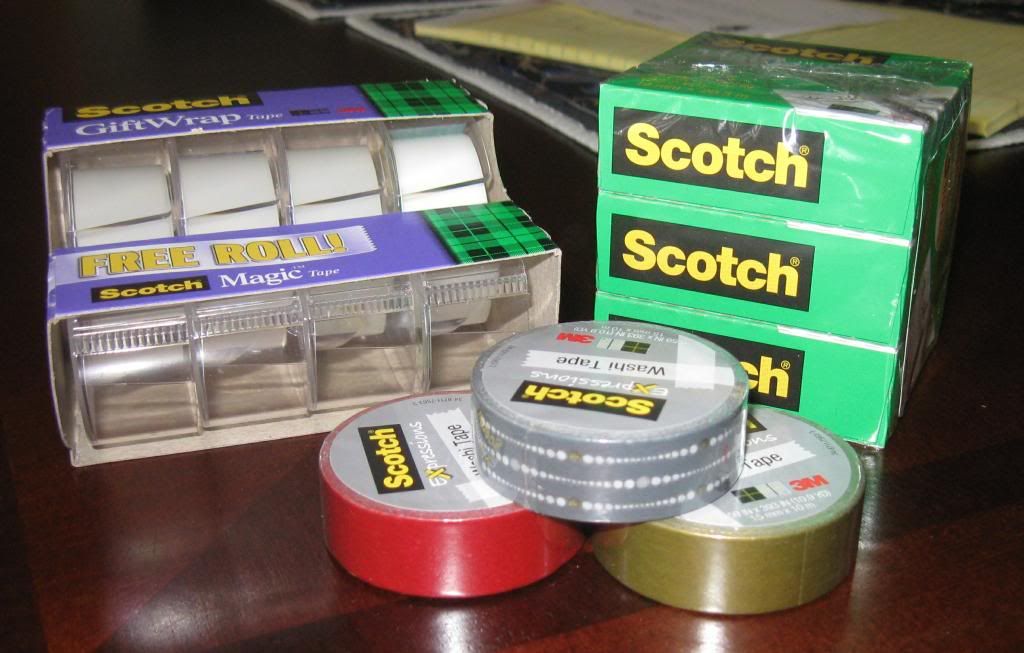 Not sure why the scotch tape was on sale as it's not really a "holiday" item, but stocked up anyway. And couldn't resist the washi tape. I've heard so much about it, so now I just have to figure out what to do with it!

I think I have enough hand lotion to last me the next 5 years, but couldn't resist this tube at only 89 cents! Haven't made up my mind yet if I'll keep it or gift it, but one of my blogger friends raved about it so maybe it's a keeper!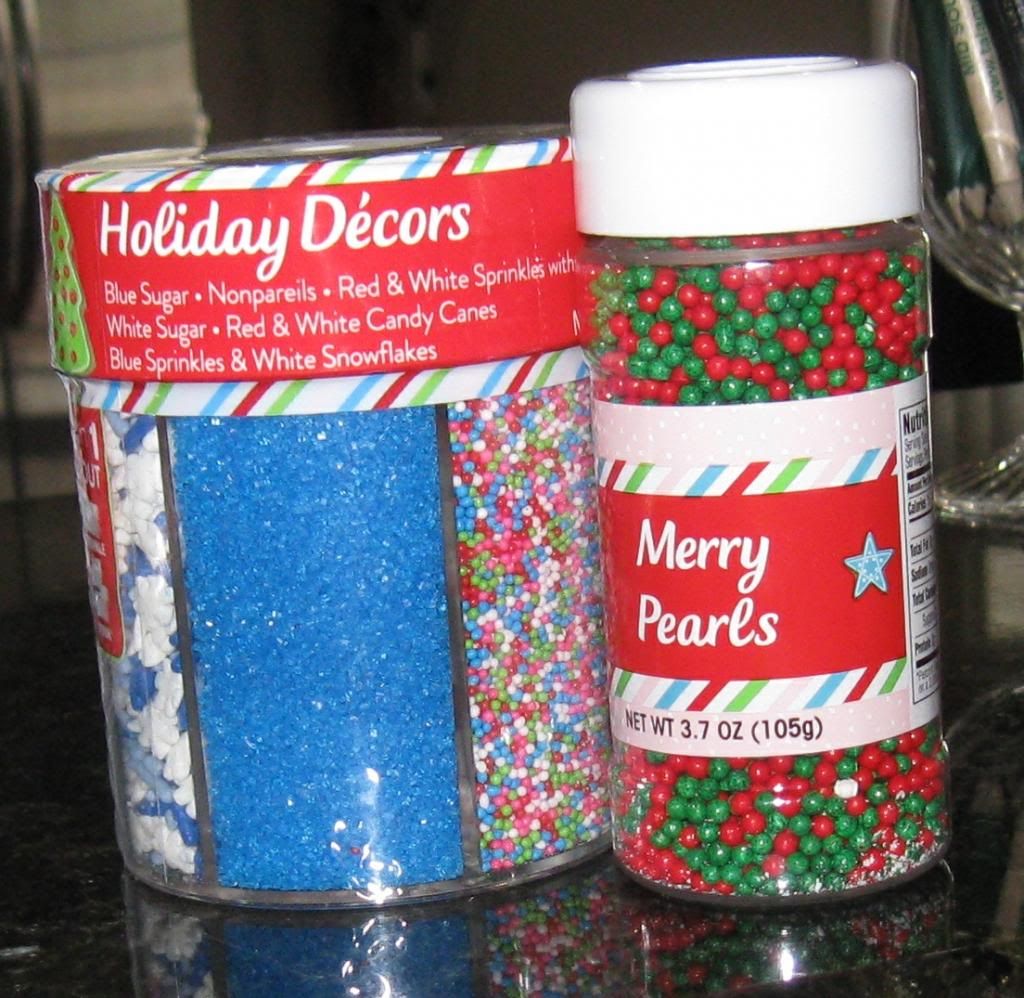 Could not find holiday sprinkles at any of my local grocery stores, so snatched up the remaining two bottles on the shelf! Never thought to look for them at Target, but now I know where to go next year.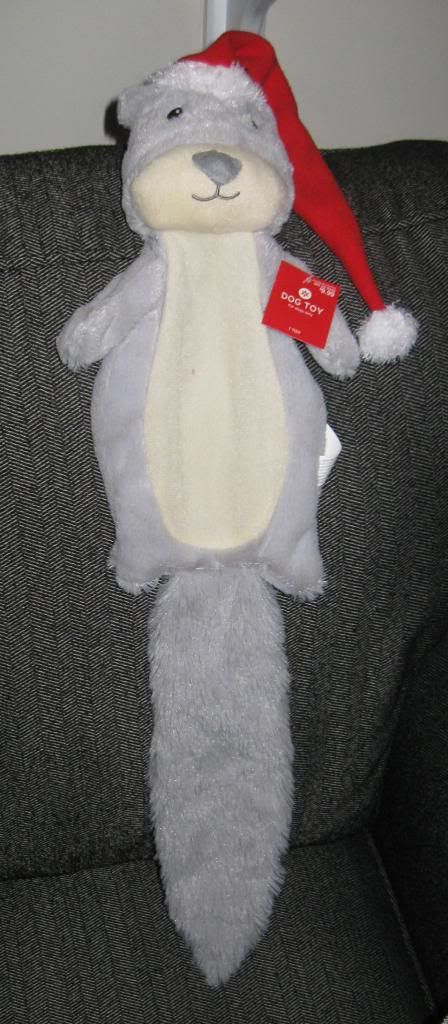 You know I'm not going to go shopping without buying my dog something! This probably won't last 24 hours, but she loves plush toys and it was 70% off, so what the heck!
Can't resist candy, especially when it's half price! Picked up some mini-candy canes and peppermint marshmallows too. You can see that DH opened the marshmallows and mint M&Ms before I could even take a picture! He likes candy too. *L*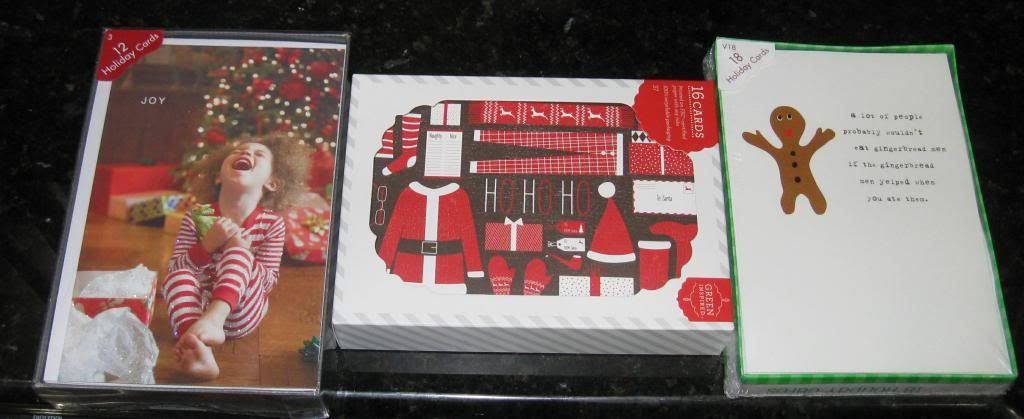 Can always use Christmas cards, but these were the only funny ones I could find.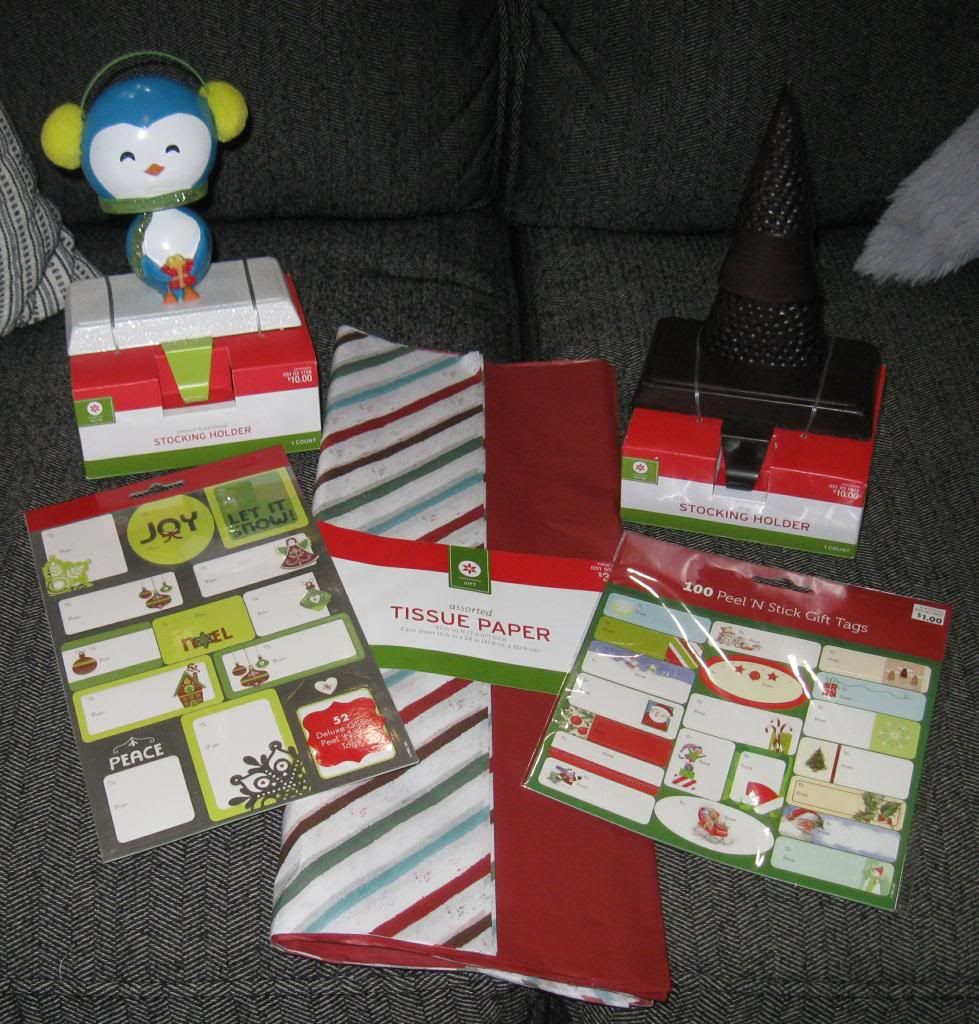 Can always use tissue paper and gift tags, and I've been thinking about getting stocking holders for awhile now. Can't resist 70% off, and thought the penguin was really cute!
Anyone have any luck at their Target clearance sale? Thinking about hitting it again tomorrow to see if it's finally 90% off, and hoping that something is left!