BarkBox is, literally, for the dogs. Their goal is to make dogs happy. BarkBoxes contain all-natural treats and other the coolest pup products in each box - things you can't find at the typical big-box pet store. Each monthly box contains a combination of 4-6 treats, toys, and hygiene products that have been hand selected and approved by Scout, head product tester for BarkBox. (website)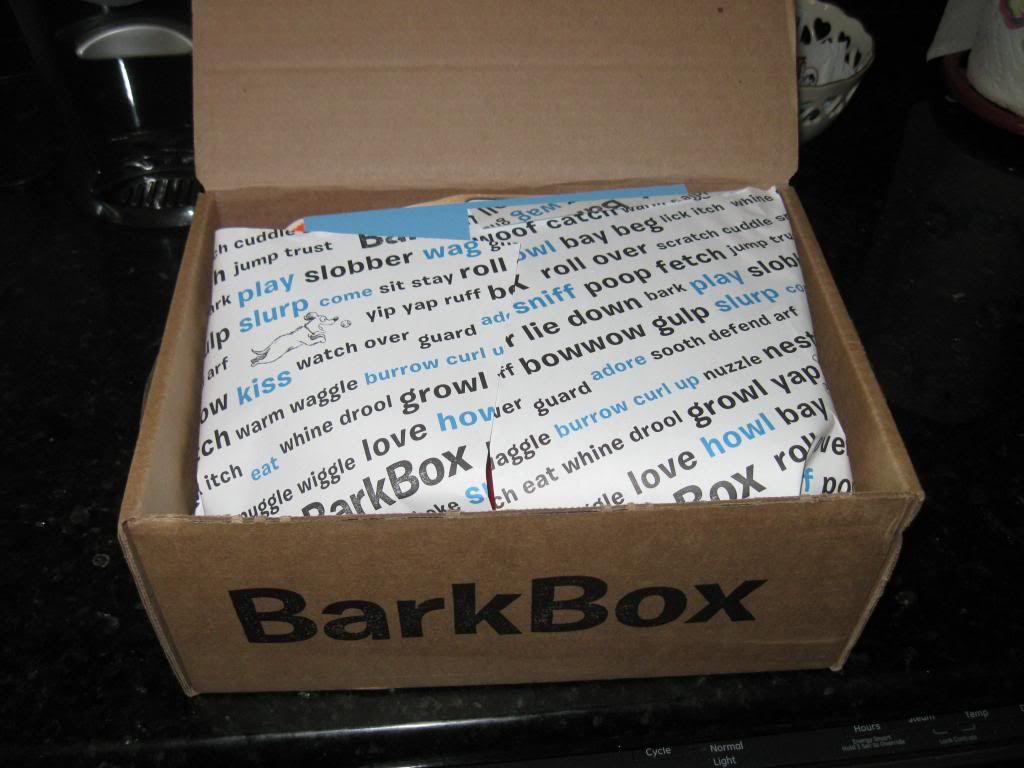 I love the paper they use! Too cute!
First look at our January goodies!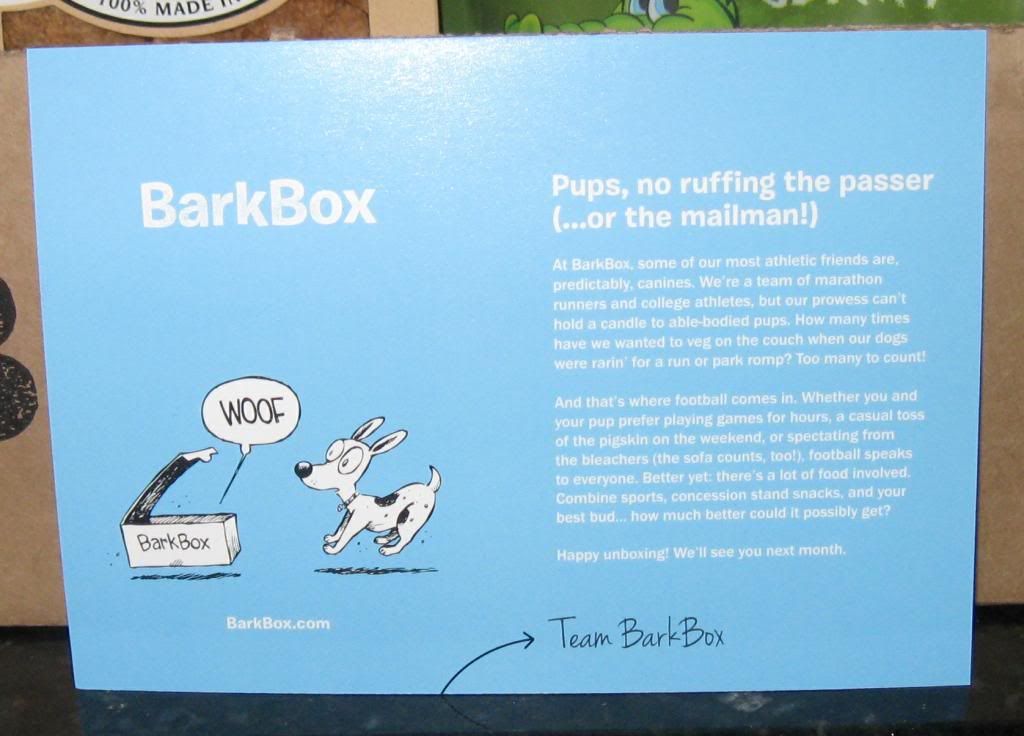 The info card. It's got a cute little story on one side and info about the box contents on the other. This month talks about football, as the Puppy Bowl is coming up! And oh yeah, that other football game... *L*
Barkworthies
bully stick. This was the first thing that Waffles wanted out of the box! I never buy her bully sticks, but we've received several through BarkBox and she seems to love them!
Made with 100% beef bladder, Barkworthies junior bully sticks are a BarkBox subscriber favorite. Pups find them both long lasting and delicious! No chemicals or preservatives are used, making them a clear winner over other chews like rawhide.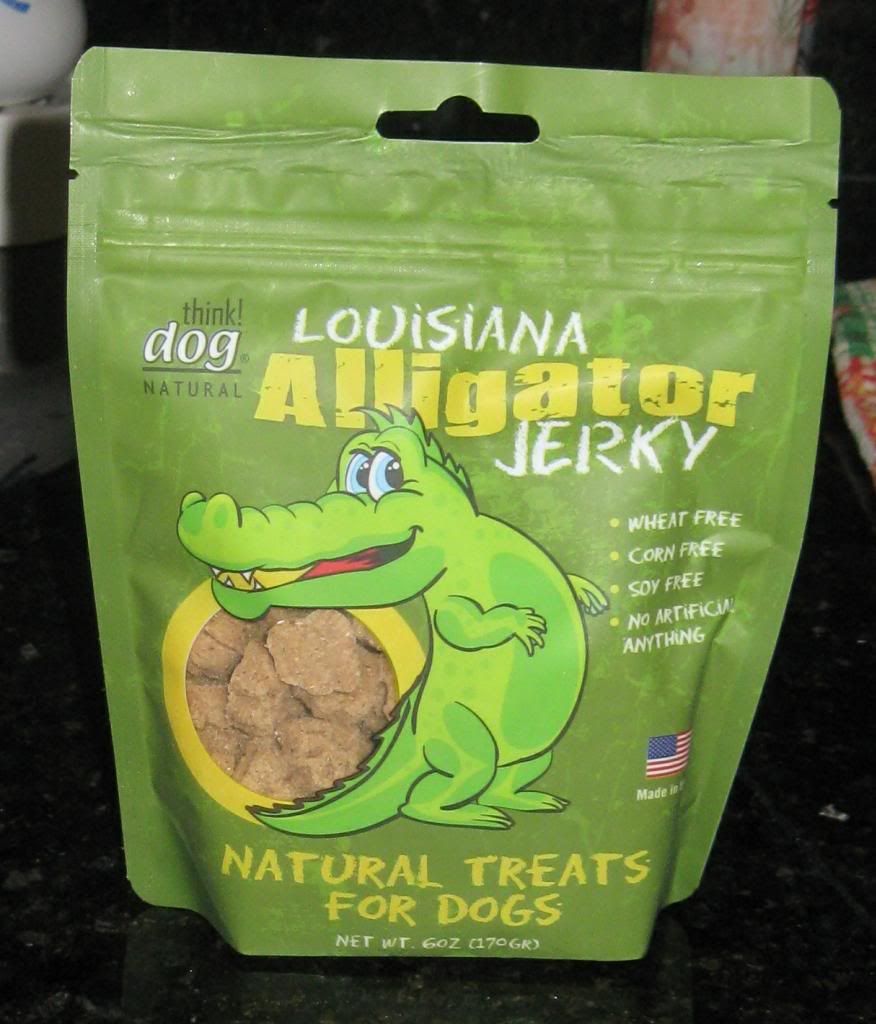 Our test pupscribers went absolutely bonkers for Alligator Jerky. Sourced from family-owned farms in Louisiana, these treats are also perfect for dogs with allergies to more common proteins like beef or chicken. Better yet, they're wheat, corn, and soy free.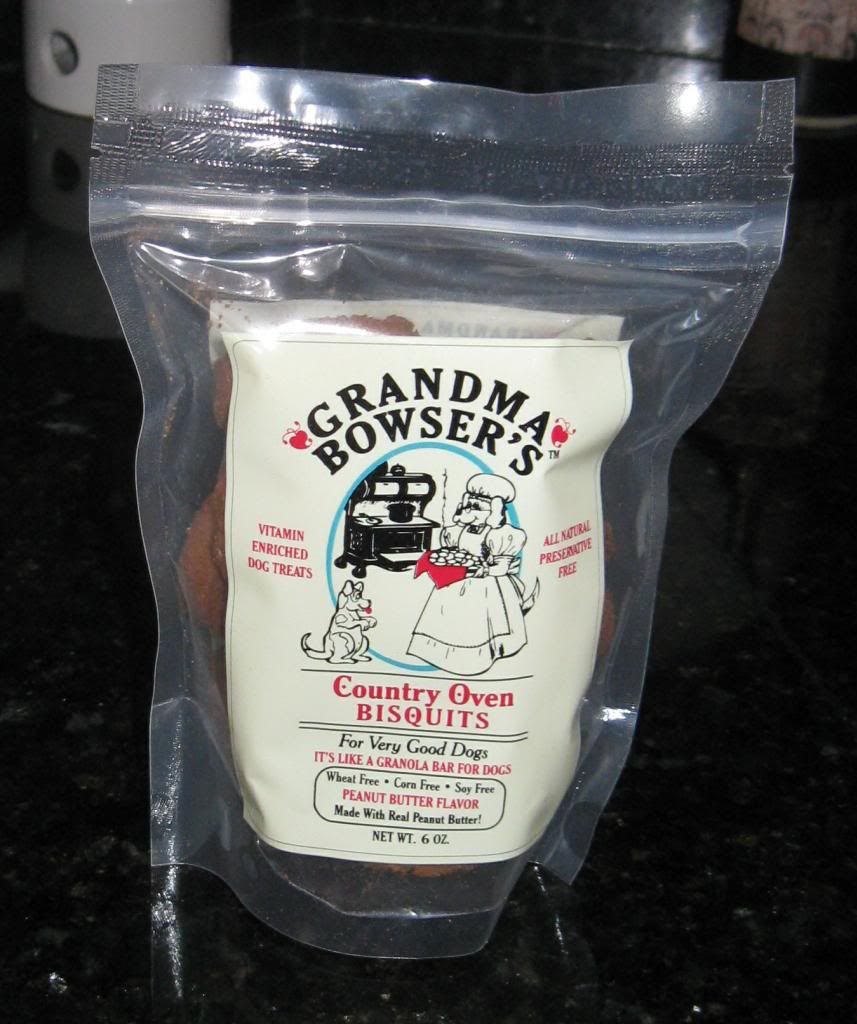 Grandma Bowser's makes biscuits for very good dogs, with equally fantastic all-natural ingredients. These peanut butter goodies are free of preservatives, sugar, salt, or anything artificial, but they do have Omega 3 and 6 acids added for a shiny coat and to fight inflammation!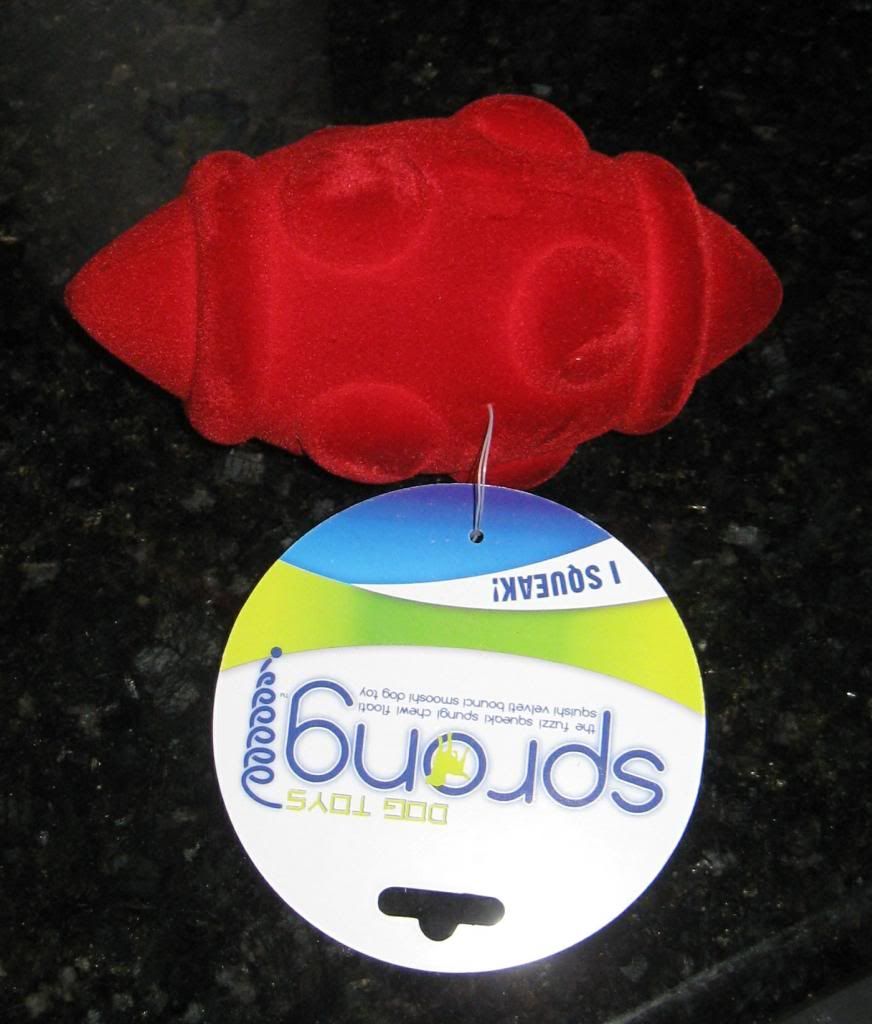 R2P Sprong
football squeak toy. This is our second Sprong toy, and I was worried at first that this was too big for Waffles. She rolled it around with her nose at first, but didn't seem too interested. Until she discovered that it squeaked! She loves squeaky toys, and went nuts bouncing it around and making noise! It's a pretty noisy toy, so think this is one that we only give her at certain times.
Football is perfect for varsity athletes and couch potatoes alike, and we're not just talking about humans! The Sprong football is squishy, soft, and squeaky, which is sure to please the most playful pups. Hike!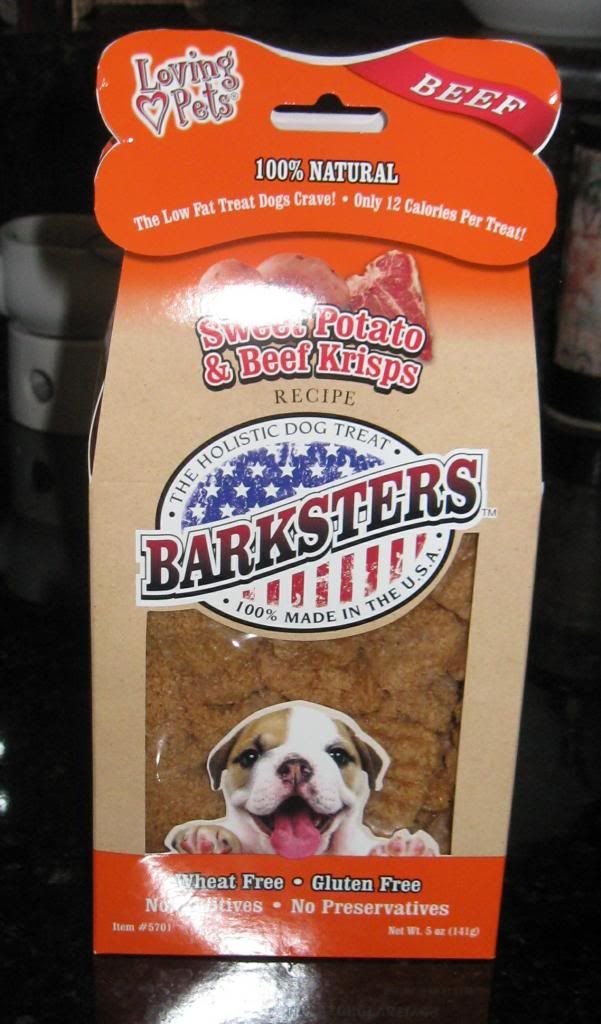 Loving Pets
Barksters treats. Haven't tried these yet, but I do like that they were made in my homestate of New Jersey!
Barksters are crunchy, minimal-ingredient treats that are perfect for snacking while you and your pup watch the game. Wheat and gluten free, air-puffed, low fat, and made in New Jersey!
BarkBox is one of our favorite subscription boxes, as it's a great way to discover new treats and toys! All of her favorite toys have come from BarkBox, and she loves all the treats! I caved and signed her up for a 3 month subscription. Well worth it!