I joined Influencer several months ago, but this is my first VoxBox. Very excited when I received it, as I love trying new beauty products!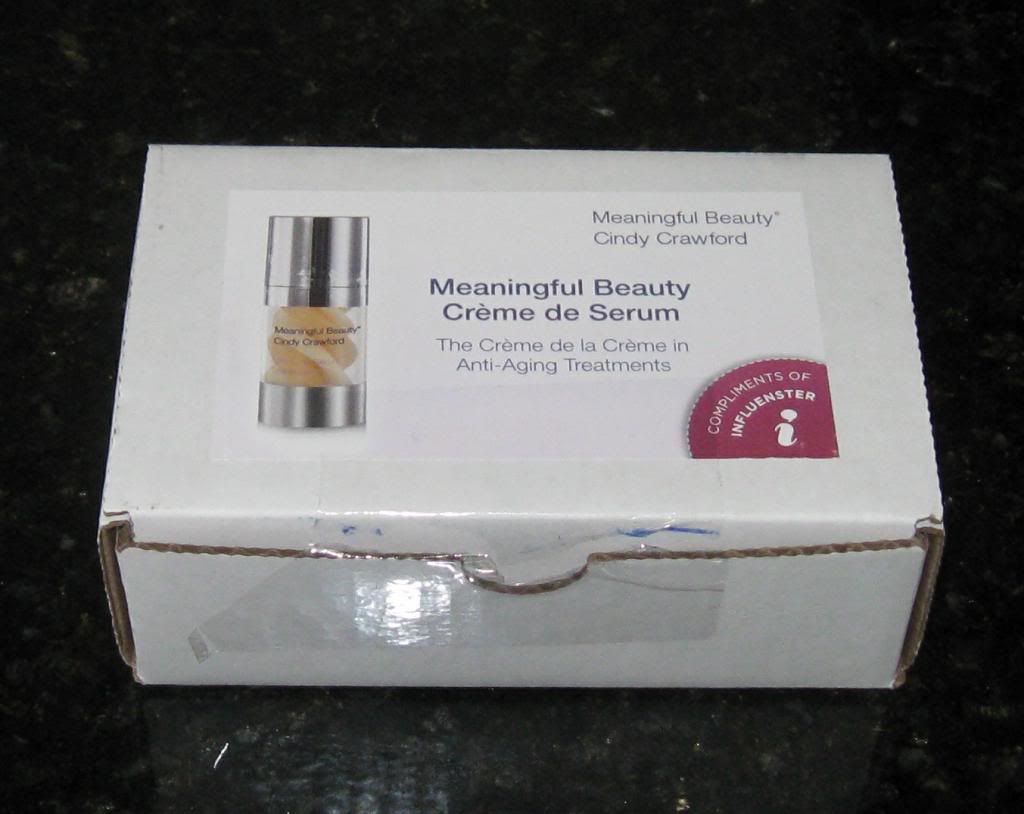 The
Meaningful Beauty Creme de Serum
is part of Cindy Crawford's beauty routine, and who wouldn't want to look like Cindy Crawford? I really like the bottle design, with the clear and colored swirls.
As per the website description:
The Meaningful Beauty Crème de Serum takes a triple approach to combating the signs of aging with three powerful anti-aging ingredients: superantioxidant melon complex, anti-aging peptides and hyaluronic acid. Combining the power of a serum with the rich, moisturizing effects of a crème, this crème de la crème treatment is designed to help protect, increase hydration and prevent the appearance of fine lines and wrinkles. Available as part of the Meaningful Beauty New Advanced Anti-Aging System. Combines the best properties of a serum (concentration and potency) with the best properties of a cream (rich, moisturizing texture). Formulated to help to visibly reduce the appearance of fine lines and wrinkles and leave skin soft and more supple. Designed to help promote a smoother, more even toned, radiant complexion.
The serum sample is larger than expected, and I've been using it for several days now. A little goes a long way and I've found that one pump is more than enough for full coverage. My skin feels silky smooth now, but I have noticed a few small blemishes on my chin this week. It could be a coincidence or it could be because of the serum. I'll continue using it as I'm happy with the results, but if I have any further break-outs, I'll stop.
Complimentary sample received in exchange for an honest review