Goodies
is a monthly subscription box that lets you try new snacks and food for the low price of only $7 a month! This is one of my favorite subscriptions, so I was really disappointed and saddened when I received an email stating that they were discontinuing their subscription service and that October would be my last box.
First look at my October Goodies! I received Taster's Box #7.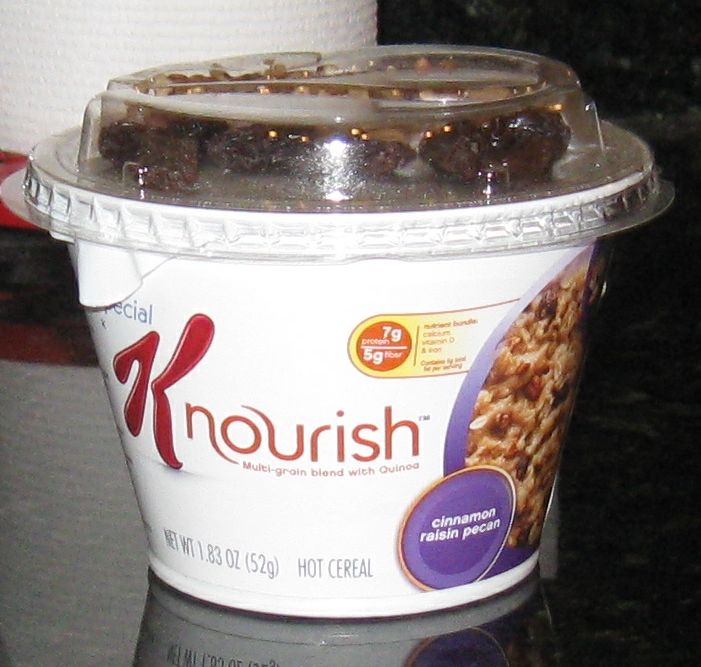 Special K Nourish cinnamon raisin pecan oatmeal. Not a big fan of oatmeal, even though I know it's good for me and I should really give it a chance. Maybe this will be the one to convince me?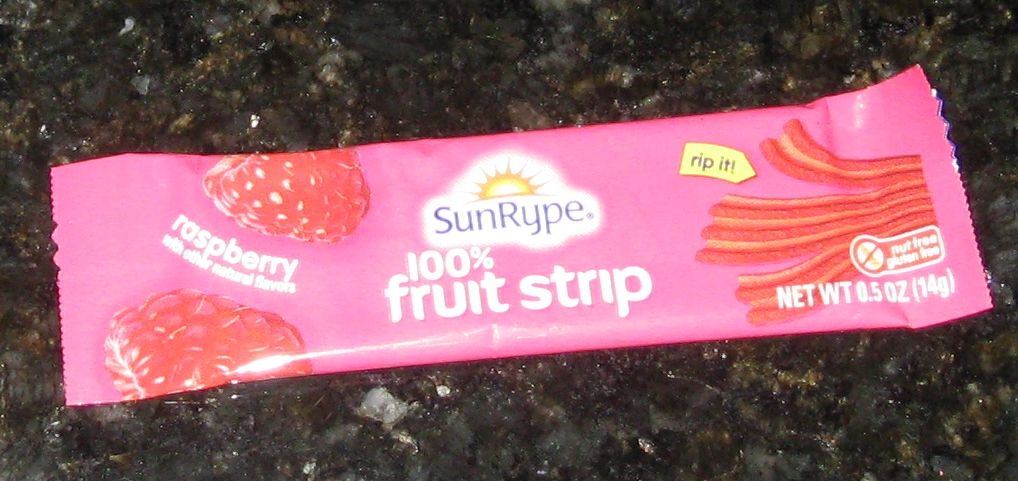 SunRype Raspberry Fruit Strip. Gave this to DH to try, but he wasn't impressed. Said it tasted like rubber and he didn't like it so threw the rest away. Can't understand why so many of the fruit bars taste like rubber.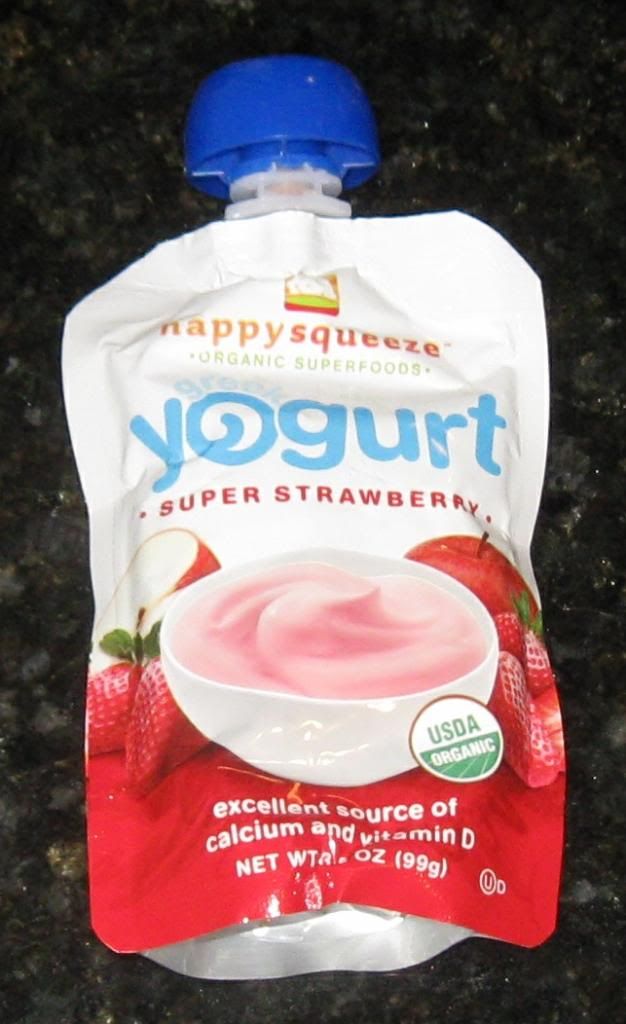 Happy Family strawberry yogurt pouch. I like yogurt, but haven't tried this one yet because I can't get past the pouch. I feel weird eating/drinking anything out of a pouch!
Caffe D'Vita Enchanted Chai Spiced Tea Latte. My absolute favorite item in this box, as my toes curled in pleasure as I was drinking this! Toes curled, people! Sad to say that my local WalMart doesn't stock this, so need to check around. Need more!!!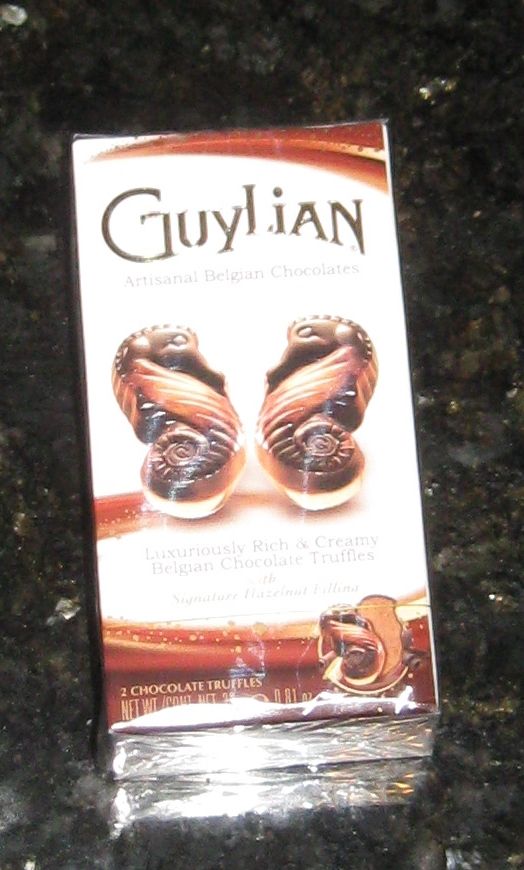 Guylian Original Praline Chocolate Seashells. Two pieces, so I could share with DH! Just a so-so chocolate, so doubt we'd buy this.
Enjoy Life Cinnamon Bun bar. Large enough to break in half so we could share. I thought this bar was good, but DH didn't care for it as he said it was too dry. I'm a sucker for anything with cinnamon!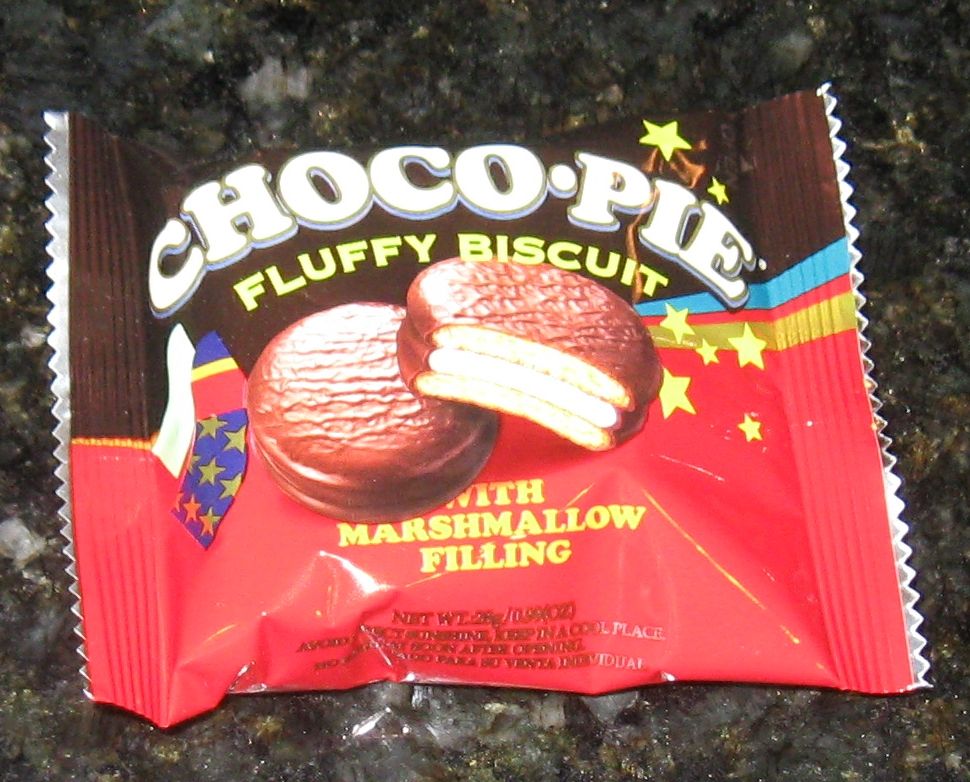 Choco-Pie Fluffy Biscuit. Didn't share this one, much to DH's disappointment. Reminded me a little of a mallomar cookie.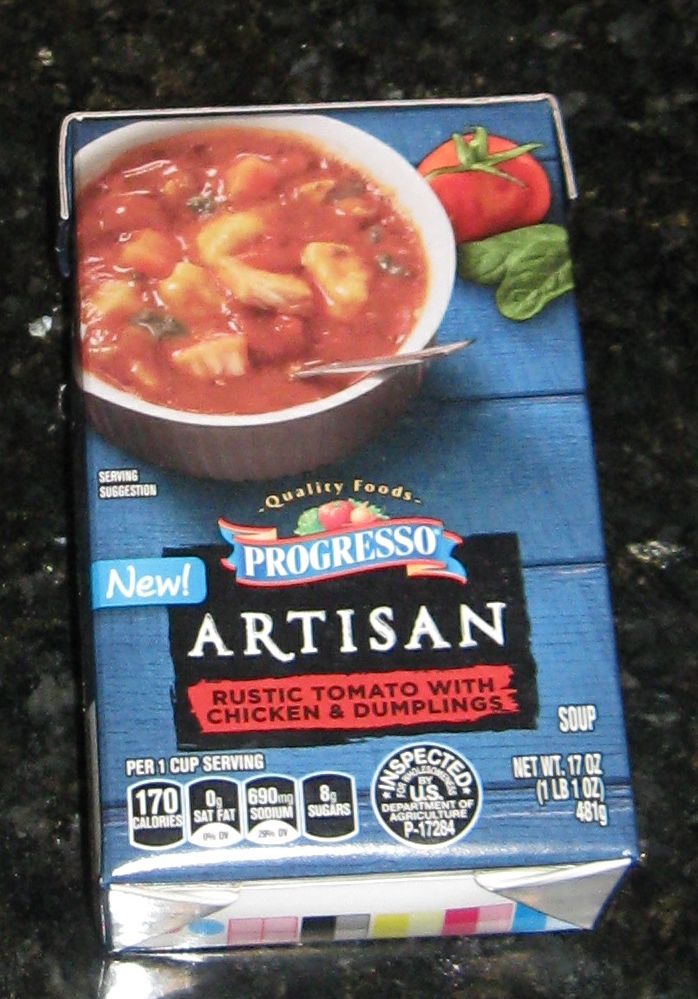 Progresso Artisan Rustic Tomato with Chicken & Dumplings Soup. We're not big soup eaters, so haven't tried this yet. Tomato with chicken and dumplings doesn't sound very appetizing, but will give it a try. Who knows, it might become a new favorite!
Very pleased with this box. Seems that they added a few extra items, maybe because it was the last box and they had extras? Very sad that it's being discontinued, as this was one of the few subscription boxes that I was happy with and decided to keep. Now I need to find something to replace Goodies, as we really enjoyed the box of goodies every month.