I belong to an Un-Birthday group on Facebook and November is my month (we exchange gifts on a month other than our birthday). Received my first gift from Nina and I absolutely LOVE it!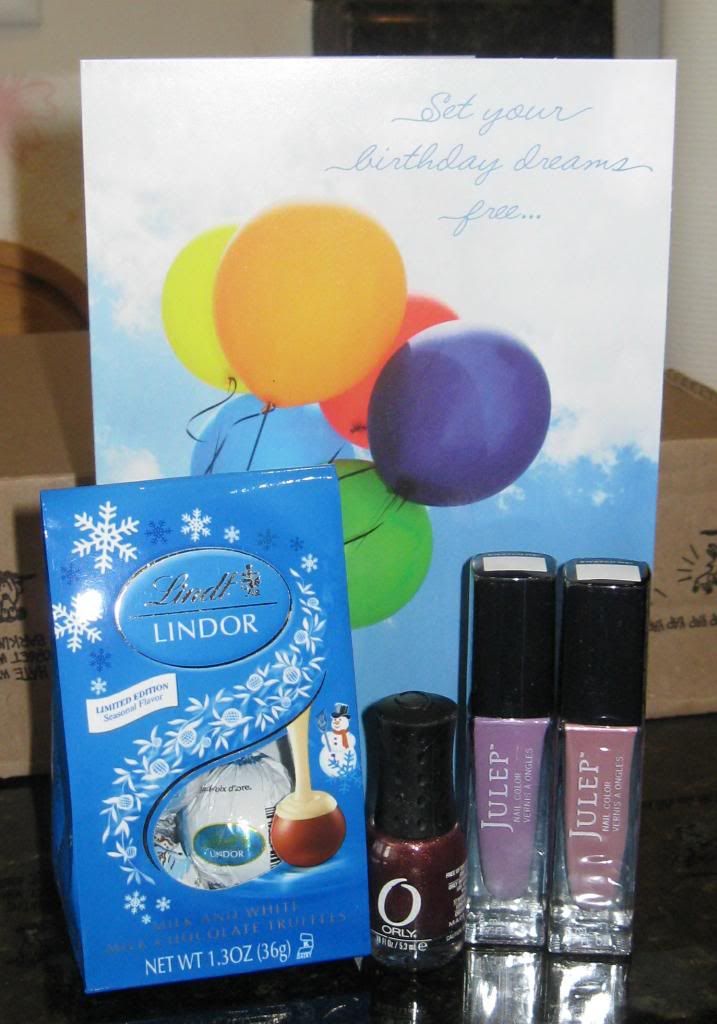 Lindor truffles are my absolute favorite candy, so was thrilled to see this cute little bag in the box! Love purple polish, so was very happy with what she chose: Orly Rockin Rockette, Julep Joy, and Julep Tina. I've had the Juleps on my wishlist for awhile, so thrilled to finally get to try them!
Looking forward to seeing what else I receive this month!