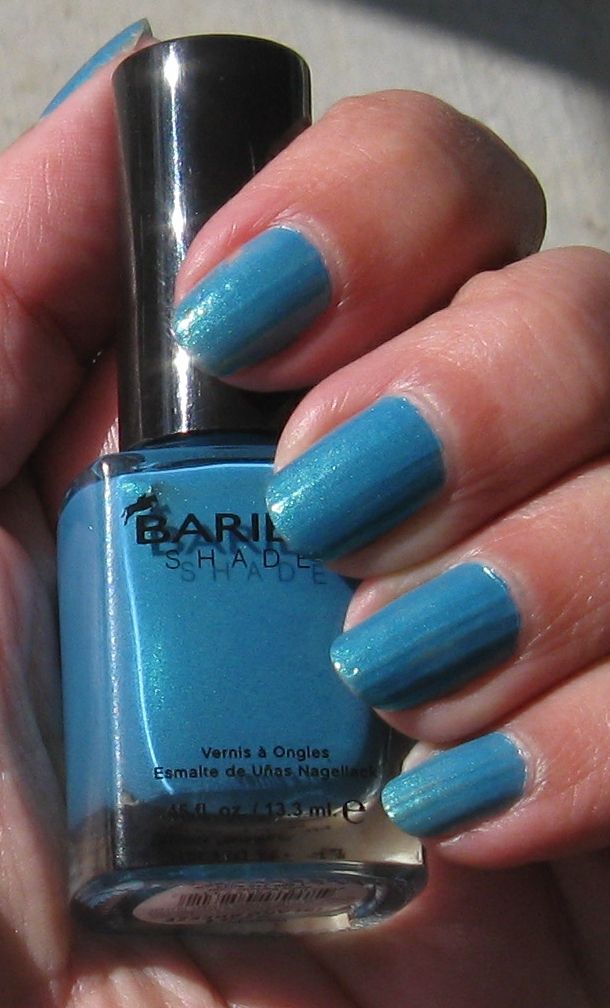 Two coats of Island Breeze.
Still haven't made up my mind about this one...on the one hand, I like the color as it's not a pure blue, but more of a teal or aqua shade. But on the other hand, it did chip rather fast and it's a little dark for me. While I did use a base coat to prevent staining, I didn't use a top coat. That might help prevent future chipping problems, but I'd like my polish to last more than 24 hours.
I do like Barielle nail polishes, so will give this one another chance.