BarkBox is, literally, for the dogs. Their goal is to make dogs happy. BarkBoxes contain all-natural treats and other the coolest pup products in each box - things you can't find at the typical big-box pet store. Each monthly box contains a combination of 4-6 treats, toys, and hygiene products that have been hand selected and approved by Scout, head product tester for BarkBox. (website)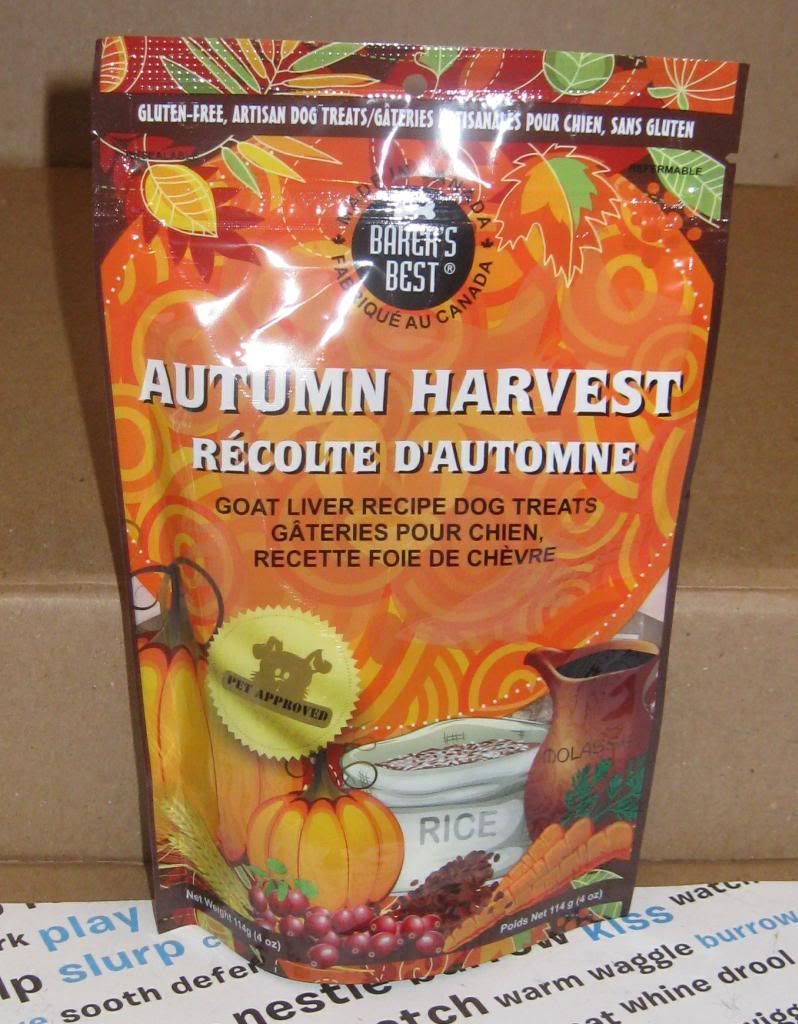 Baker's Best Autumn Harvest Goat Liver recipe dog treats. We love nothing more than treats made with simple, all-natural ingredients that you cn find in your local farmer's market. Goat is incredibly palatable for pups, and great for dogs with allergies!
Haven't tried these yet as Waffles has an entire drawer-full of treats, but I like that they're made of goat!

Etta Says Crunchy Rabbit Chew dog treat. Etta Says makes chews that are perfect for dogs with protein sensitivities. Rabbit is incredibly palatable for picky pups and Etta Says' proprietary production ensures that the chew is fully digestible by even the most voracious pups.
Haven't tried this one yet, but she does love chew treats so I have high hopes!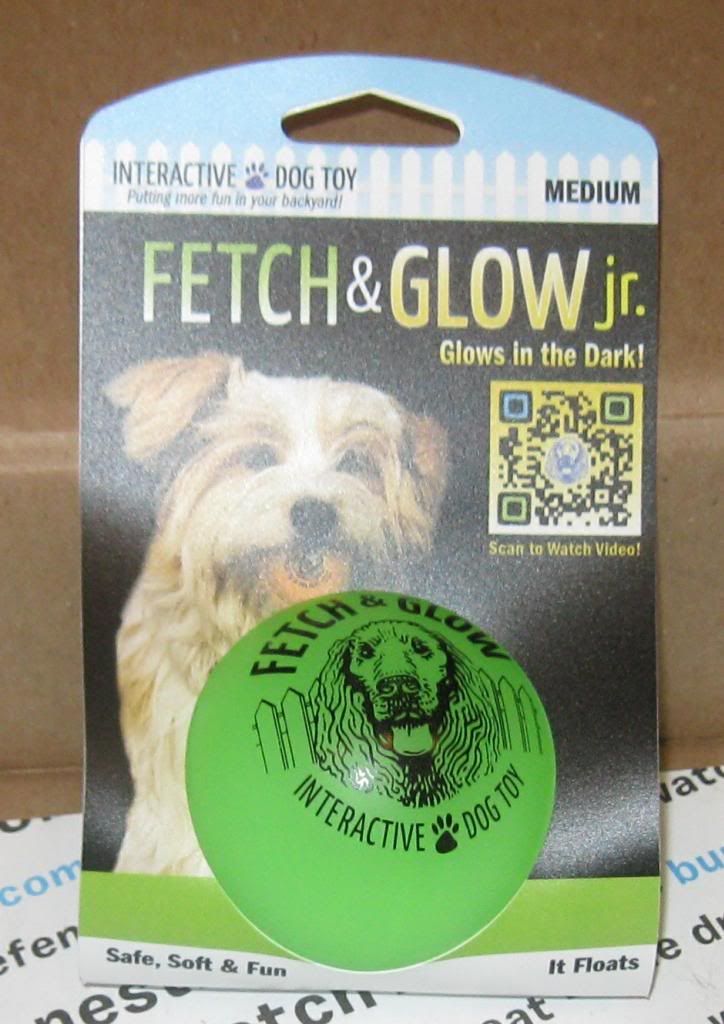 Fetch & Glow ball by American Dog Toys. The Fetch & Glow is your pup's favorite way to extend playtime, even after the sun has set. Just leave the toy in direct sunlight during the day and watch it glow in the dark at night. You'll never have to end a game of fetch early again!
Waffles doesn't seem to completely understand the whole concept of fetch yet, but she does like chewing on this one. We're working on it....
Fruitables Halloween share pack of treats. How about tricks for treats? The Fruitables share pack has eitht mini bags of treats for your pup to sample and share with furry friends. They're great for those of you who take your pups out on All Hallows Eve (or better yet, get canine visitors!)
Really enjoying these treats! The different packs are different flavors and different sizes. Waffles really loves these, so may not share them with her puppy pals after all! *L*
West Paw Bumi tug-of-war dog toy. Pull, throw, flex, float - these are all the things your pup can do with West Paw's Bumi toy. Made with pliable on-of-a-kind Zogoflex material, the Bumi is innovative and eco-friendly. It's 100% recyclable, made in Montana, and non-toxic!
This is Waffle's absolute favorite item in the box! She won't play tug-of-war with me, but loves to play with it herself. She tosses it and chews it and has a grand ole time, which is all that counts.
Really enjoy this box, but wish it wasn't so expensive. We won the first box in a contest and bought this box thanks to a Wrapp discount. Her favorite toys have come from these boxes and I like giving her healthy snacks, so might just take the plunge and subscribe for her. Yeah, we spoil her!