Having signed up for so many samples, entered so many contests, and made so many swaps, I decided that I needed a place to share the goodies that have started coming in the mail!



Gilt had a great deal on Deborah Lippmann nail polish, so couldn't resist ordering a set! I picked the set that included Mermaid's Eyes, Do the Mermaid, Rockin' Robin, Million Dollar Mermaid, I'm Not Edible, and Mermaid's Kiss. Such gorgeous colors! Not sure why they felt the need to pack it in such a huge box though...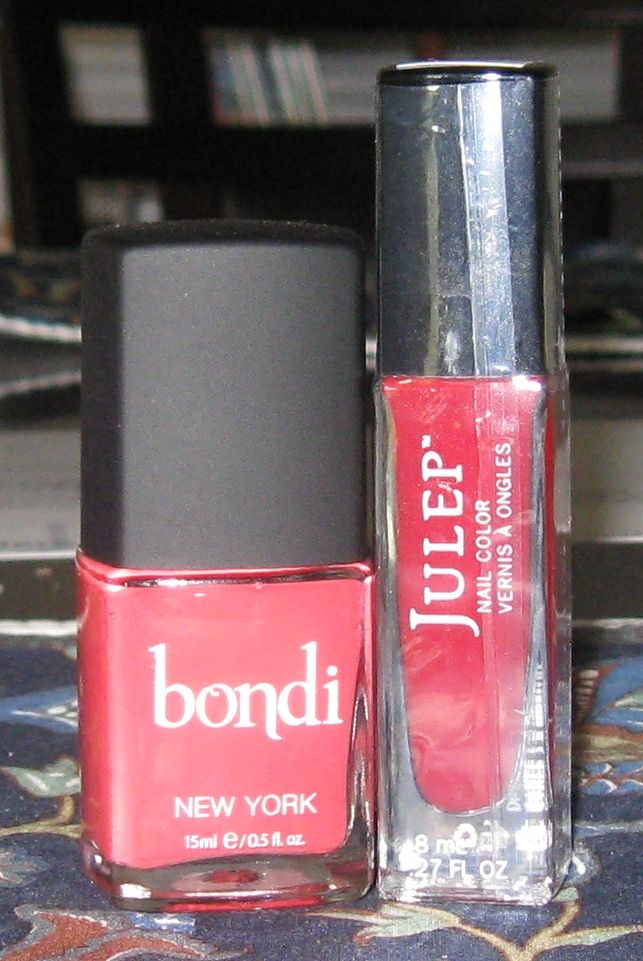 I made a trade for Bondi's Strawberry Fields, but it took awhile to get here as the girl I traded with went through a rough patch. I didn't mind, because she did let me know what was going on as soon as she was able to get back online. Was so sweet of her to throw in Julep Myrtle as a bonus for the delay! Love my Facebook friends!