Julep
is a monthly subscription service whose main focus is nail polish. You take a style quiz in order to best match your preferences, then receive a box of nail polish every month. Some profiles are polish only and some have beauty items such as skin care or make-up. The subscription is $19.99 per month, but there is usually a code floating around to get your first box free (just pay shipping).
Although I've sworn off Julep's mystery boxes more than once, I was sucked in by a $5 coupon and seeing pictures of the boxes. There were three options for the Galaxy Mystery Box:
Pluto Box at $19.99 ($50+ value)
Cosmic Box at $24.99 ($70+ value)
Supernova Box at $39.99 ($120+ value)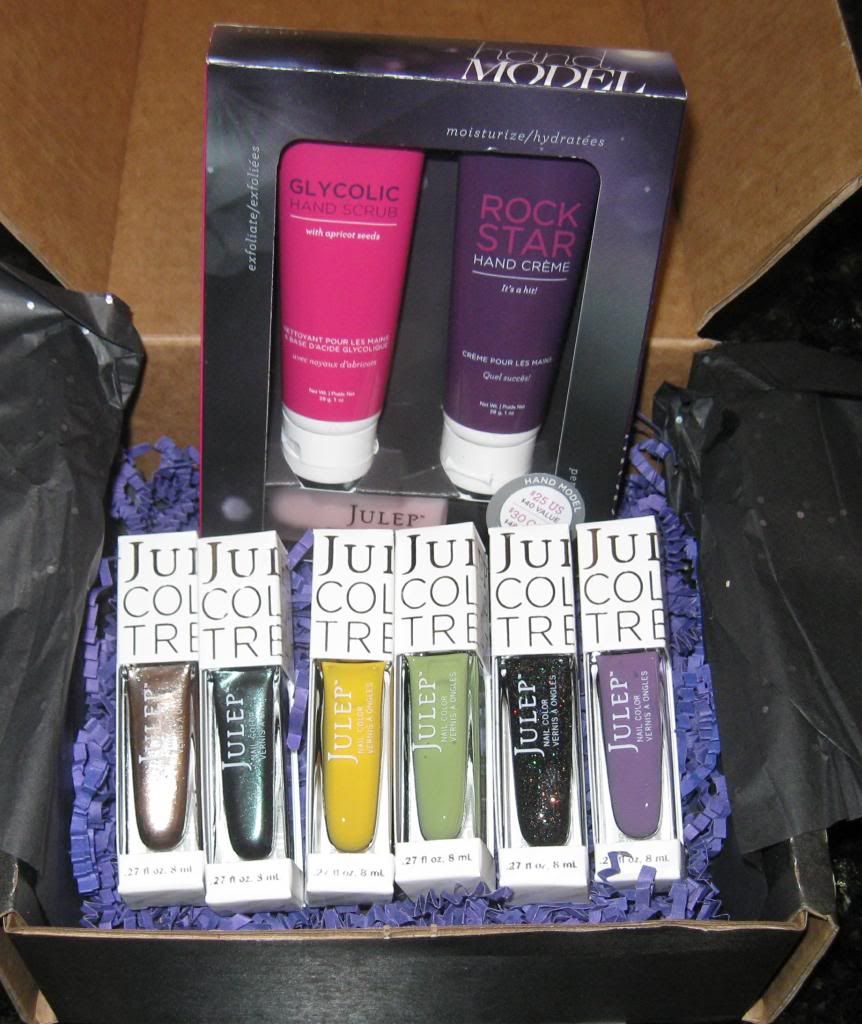 My Galaxy box goodies!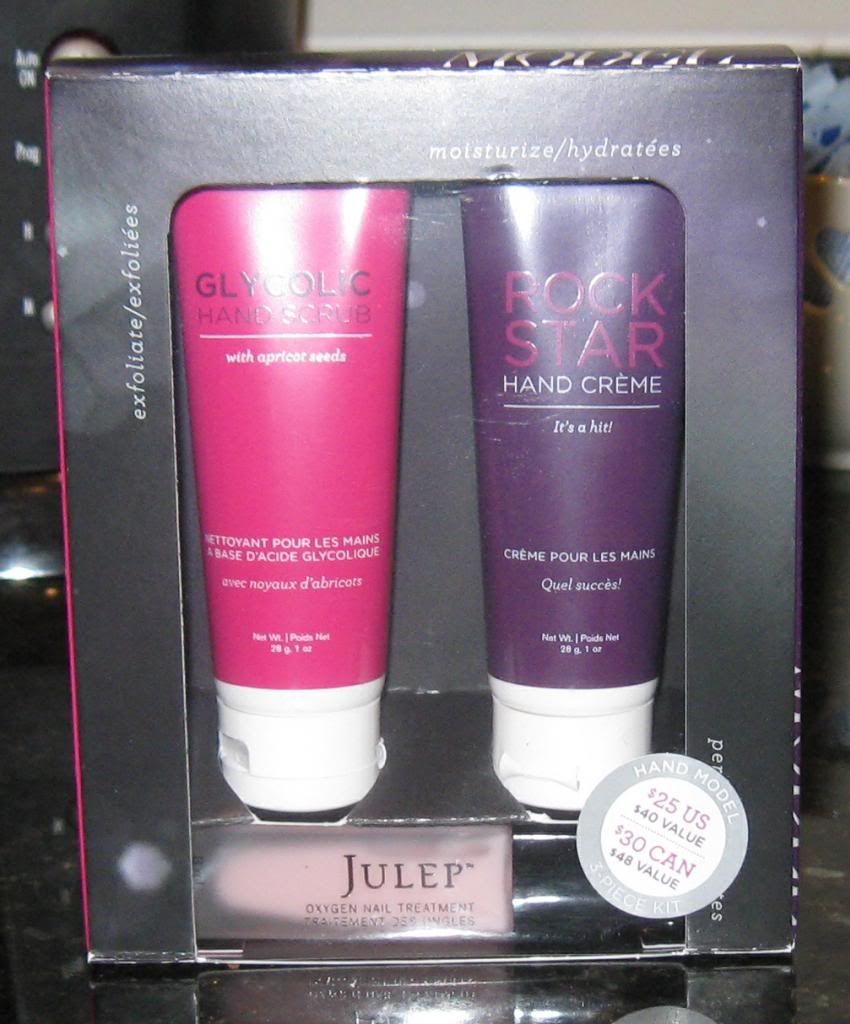 Hand Model Set. Includes glycolic hand scrub, rock star hand creme, and oxygen nail treatment.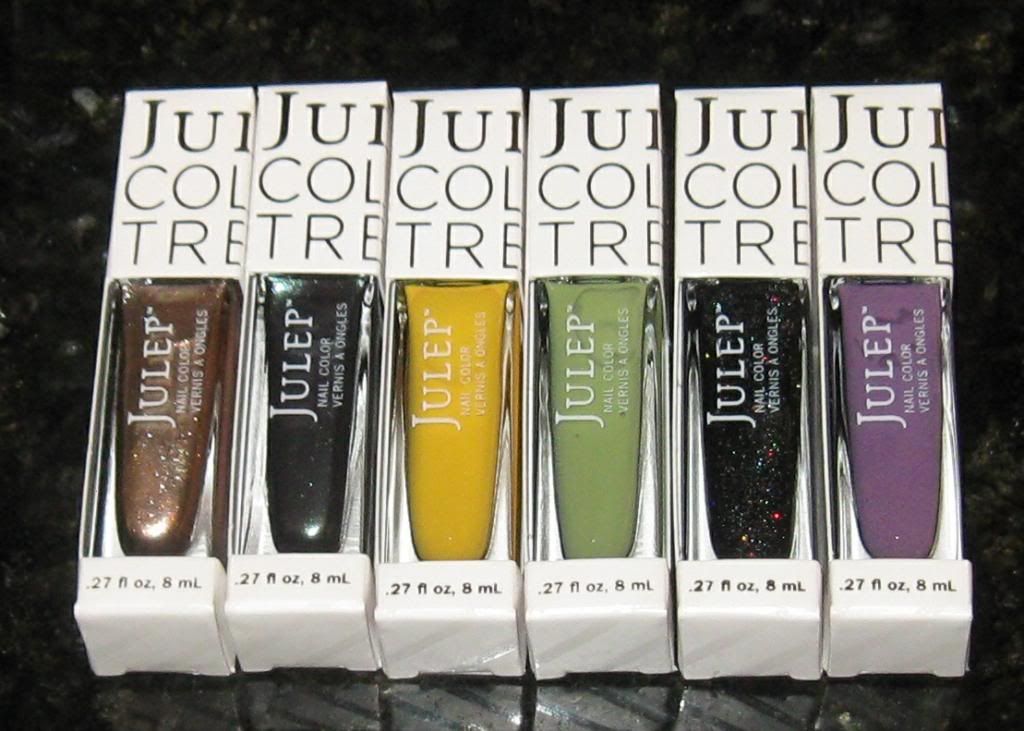 Received Reiko, Blakely, Lexie, Francis, Estelle, and Charlotte.
This is the first mystery box where I felt that I actually got my moneys worth, so I'm happy about that! The hand model set is listed on Julep's site at $25, and polish is $11.20 for Mavens, so this box has a $92.20 retail value. Very pleased!
Did you order a Galaxy Mystery Box? If so, are you pleased with what you received? This restores my faith in Julep, which is both a good and bad thing (good for my mystery box addiction, but bad for my wallet!).